In another day of riots across America, the mayor of Kentucky's largest city has fired his chief of police.
Acting after local officers responding to an incident failed to use supplied 'body-cams', Mayor Greg Fischer dismissed his police chief, Steve Conrad, when it became known that the owner of a BBQ eatery had been shot dead in the incident.
Prior to leaving his post, Conrad went on record confirming the shooting at YaYa's BBQ Shack which left owner David McAtee dead.
"Persons of interest" were being interviewed according to Conrad.
In responding to the officers involved not wearing body cameras, Mayor Fischer said "This type of institutional failure will not be tolerated. Accordingly, I have relieved Steve Conrad of his duties as chief of Louisville Metro Police Department."
It was a move supported by state governor Andy Beshear: "This is the entire reason that we have those cameras. And every other officers' cameras should be reviewed, and if they captured any part of the scene it ought to be released."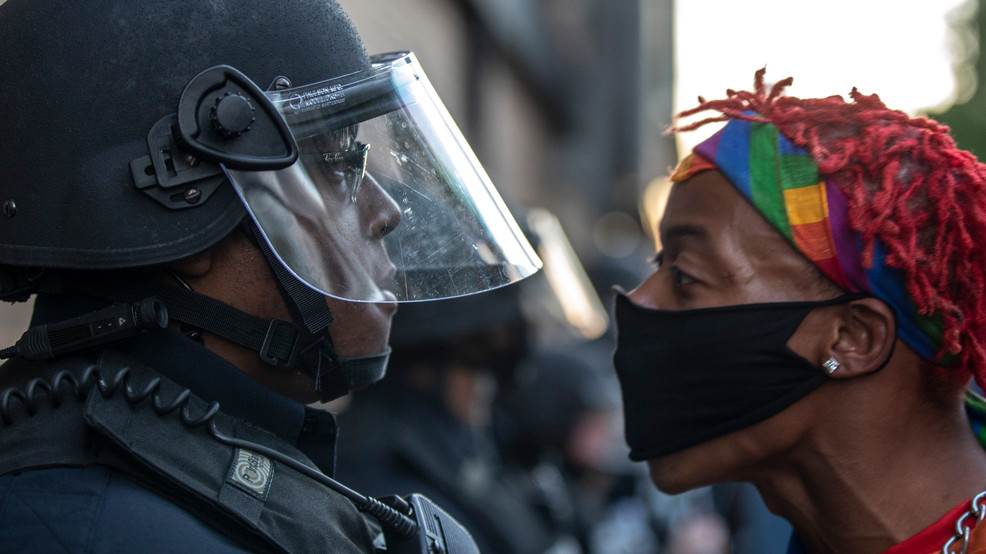 Two Louisville police officers in addition to two U.S. National Guard officers are understood to have returned fire after being fired upon themselves in the area around YaYa's BBQ Shack that ultimately led to the death of David McAtee.
Both of the Louisville police officers have been placed on administrative leave.
The U.S. Attorney Russell Coleman as well as federal authorities will conduct a joint investigation into the shooting alongside the Kentucky state police.
"We understand this community's need for answers and we will assess all the information, and will take any appropriate action that is warranted by the facts and the law." Coleman's office said.