Pat Gelsinger has taken charge as new Intel CEO replacing Bob Swan, who stepped down from the CEO's role last week.
In doing so, Gelsinger has become the eighth CEO in Intel's long history. But for Gelsinger, who very recently was VMware CEO, Intel isn't an unknown organisation.
Pat Gelsinger has a very long association with Intel in his professional life. He started his career at Intel as a quality control technician in 1979.
Gradually he moved up the ladder through different key positions in the company before he was named the first-ever CTO at Intel in 2001. Later he led Intel's Digital Enterprise Group as SVP and GM from 2005 till 2009.
Gelsinger then joined storage giant EMC (now Dell EMC) as President and COO in 2009 after he left Intel.
After three years at EMC, he was named VMware CEO in 2012, but now following a successful period leading VMware for eight years, Gelsinger has decided to return to Intel to take charge as CEO.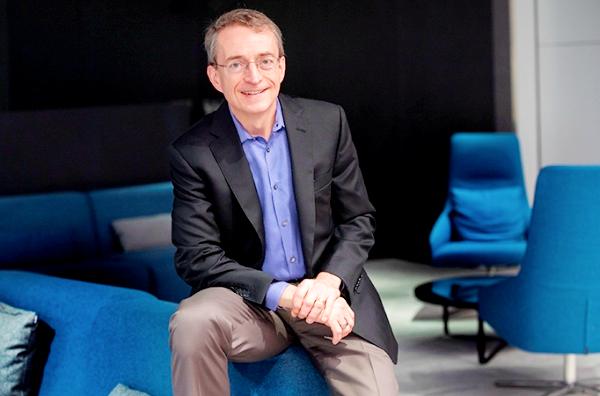 With a three-decade-long period of work experience at Intel it's right to say, Intel has played a significant role in shaping Gelsinger's career.
But Intel hasn't had a smooth run during the past decade.
From a leadership and management crisis to product failures and market fallout as well as organisational restructuring, Intel has been through some troubling periods of late.
All that is open and out in the public domain now, which Gelsinger is aware of, and even hinted at in a note he wrote to Intel employees at the time he rejoined the company on February 15.
"As the incoming CEO, I am just really thrilled that we have the opportunity to take this great icon of a company, this company that has been crucial to every aspect of technology, and have it be that leader again into the future."
"Because I believe that Intel has a treasure trove of technologists, of technology, and ultimately its core DNA is being that technology leader for the future. I'm just thrilled as a technologist, as a geek at heart, to be able to be in that leadership role to help bring the passions, the history, the opportunity of this great company forward as never before. Our best days are in front of us," – Pat Gelsinger.
Though Gelsinger's note to Intel employees was short — It was quite profoundly touching across almost all aspects of Intel – from technological strength to its glorious past to opportunities ahead. The note does sum up a lot about Gelsinger's vision as Intel CEO and his leadership.
Gelsinger is among a rare group of CEOs that believe in open communication with employees.
On his second day, after assuming the CEO's office at Intel's headquarters in Santa Clara, California, Gelsinger wrote a letter to all Intel employees.
In his letter, Gelsinger pointed out four priorities for the organisation and how it will help in making Intel a leading semiconductor company.
1. Be the leader in every category in which we compete. We must stay ahead of customer needs and become more agile in a very competitive market and prove the differentiated value of our products, our roadmap and our manufacturing capability.
2. Execute flawlessly to our commitments. Customers must be able to rely on Intel for their products and their strategies for the future. While we must set aggressive targets to regain share and leadership, they must also be achievable and done with the highest quality.
3. Passionately innovate with boldness and speed. We will be a fountain for continuous innovation in the industry through our unmatched IP, engineering talent and research into new next-generation computing architectures.
4. Reignite our culture to attract and motivate the best engineers and technologists on the planet. Intel must be the place where the best talent in the world can fulfil their dreams. We need to untether our enormous energy and potential for our business with a vibrant, inclusive and open culture. We need to bring back some of the Groveian disciplines for direct, transparent and data-driven decisions and accountability.
These four priorities address most of the problems and challenges that Intel has been facing in recent years.
Across the tech industry, Gelsinger is known for his proven capabilities, passion and technology foresightedness. But what makes him such an exceptional leader is how he goes about his job, and conveys his message to staff without wasting any time.
"I'm thrilled and honoured to be working with this incredibly talented global team, and I look forward to engaging with all of you. I've already been working to get up to speed on the business and will continue to prioritize much of my time over the coming weeks to listen and learn. You can expect frequent, ongoing updates from me along the way. I know Intel's best days are in front of us. Let's get started," – Pat Gelsinger wrote in the letter to Intel employees.
Now with Pet Gelsinger at the helm of affairs as Intel CEO, over the next 2 to 3 quarters, the markets could see Intel competing from a stronger position in the in semiconductor space.
By: Pankaj Maru
This article first appeared in the TechHerald and is republished with permission
(Image credit – Intel Corporation)