Retailers and manufacturers can help consumers continue their beloved festive traditions - even amidst scaled-down celebrations - through impactful and attractive promotions
HONG KONG

,

Jan. 28, 2021

/PRNewswire/
--
In many key Asian markets, the Lunar New Year is the biggest festive event for the FMCG industry by sales value, driven by higher demand for food, beverages, alcohol, personal care and household products.
Boosted by festive spending, markets such as Chinese Mainland (up 33%),

Hong Kong

(up 27%),

Malaysia

(up 32%) and

Vietnam

(up 15%) all experienced double-digit sales value growth in previous years.
This year, Lunar New Year celebrations will continue to bring families and friends together, but in smaller groups, given the challenges of COVID-19 such as social distancing measures, restricted commercial operations and border closures.
According to Didem Sekerel Erdogan, Senior Vice President, Intelligent Analytics,
Asia Pacific
and
Eastern Europe
,
Middle East
and
Africa
(APAC & EEMEA), NielsenIQ, despite toned-down celebrations, the Lunar New Year will still boost FMCG sales, and manufacturers and retailers have a unique opportunity to help consumers continue their beloved festive traditions during the pandemic by anticipating and adapting to changing consumer needs. Traditionally, the Lunar New Year is a time when family and friends gather over food and drinks to usher in the new year. In the lead up to the festival, households and businesses invest a lot of time and effort into cleaning their spaces as they remove the negative energy from the previous year to make way for promising new beginnings. "We believe that these time-tested Lunar New Year traditions will continue during the pandemic, but they will take different forms and be smaller in scale. We expect a rise in home-cooking, for example, as families avoid crowded restaurants for the reunion dinner. Smaller-sized social gatherings may also impact the sale of alcoholic beverages - with consumers choosing quality over quantity, thereby favouring premium brands," she explained. She added that spending habits will differ between constrained consumers (consumers who have been financially impacted by the pandemic) and insulated consumers (those who have been shielded from financial impact).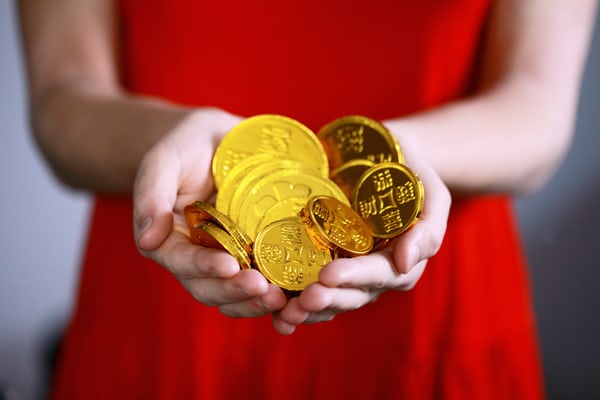 "Constrained consumers will gravitate towards economic pack sizes, attractive promotions and deals, while insulated consumers may choose to indulge even more in anticipation of a more positive Year of the Ox, thus seeking more premium items. This presents a unique opportunity for manufacturers and retailers to cater to shoppers on both ends of the spectrum," she said.
Pandemic restrictions will matter
The impact of COVID-19 on Lunar New Year FMCG sales will differ from one market to another, based on the level of restrictions in each market and the impact of the pandemic on the economy and jobs. In markets like Chinese Mainland, save for a few smaller outbreaks, the pandemic is under control with very few restrictions in place, the FMCG industry looks set to enjoy greater festive sales compared to last year. Conversely, in markets that are experiencing third or fourth waves of the pandemic such as
Malaysia
, celebrations will be more muted due to government restrictions to curb further spread of the virus.
Wallet share and promotions
Retailers and manufacturers invest heavily on promotions and price reductions during banner festive events such as Lunar New Year. These promotions, which are among the most effective ways to drive sales, can sometimes result in "promotional wastage" - where brands lose money because of ineffective promotions. According to Sekerel Erdogan, not all promotions are created equal. "There is no one-size-fits-all approach when it comes to promotions, as consumers respond differently to deals across different categories. In China, for example, personal care categories such as facial cleansers and toothpaste see more sales uplift when they're promoted in a bundle pack; the same isn't true for crispy snacks, which tend to do better when sold at a discount." Therefore, in order to capitalise on festive sales, brands and retailers must rethink their promotional strategies and ensure they are promoting the right products using the right mechanics and at the right price to better meet the needs of Lunar New Year shoppers.
Deal-seekers may be ready to splurge this year
Though a portion of consumers may be shopping on constrained budgets due to the economic impact of the pandemic, insulated consumers will be taking the opportunity to treat themselves during the festive season by splurging on premium products. "Some indulgent categories such as beer and chocolates are highly promotion sensitive, presenting an opportunity for manufacturers and retailers to capture incremental sales during the festive period," says Sekerel Erdogan. "In Malaysia, for example,  beer and shandy are among the categories that see an uplift in sales when promoted during Lunar New Year. Chocolate brands should also benefit from price promotions. However, our data shows that the chocolate category in
Malaysia
is typically underpromoted during the festive season, and is therefore not experiencing the sales boost that it would if promoted optimally." In addition, manufacturers and retailers should also offer special promotions on premium gifting categories such as abalone, chicken essence, birds nest and liquor as insulated spenders may have additional budgets to spend due to scaled down parties, open houses and celebrations.
By PR Newswire