Media around the world are increasingly reporting on a Chinese military build up in its south east region, along the Fujian coast facing Taiwan – supposedly in preparation for an invasion of Taiwan – and Beijing is doing nothing to dispel the rumours.
Reports overnight from U.S. media talk of China's People's Liberation Army upgrading missile bases and working to deploy the latest hypersonic missiles in Beijing's arsenal – the DF-17.
The DF-17 is a 15 ton, 11 metre long missile capable of travelling at over 3,800 miles per hour and can be fitted with conventional or thermonuclear warheads.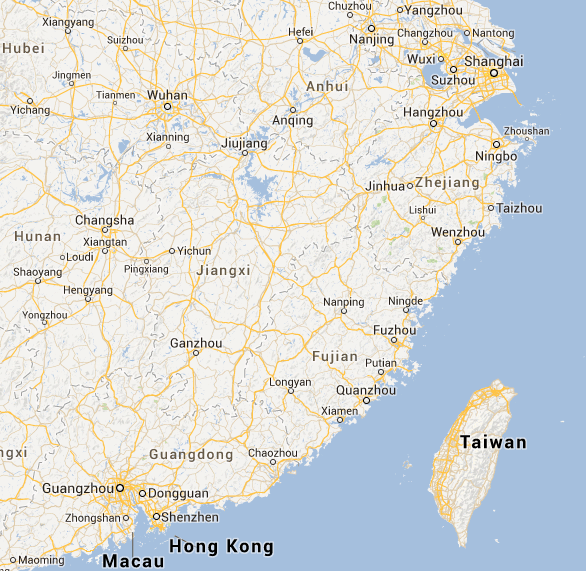 "The DF-17 hypersonic missile will gradually replace the old DF-11s and DF-15s that were deployed in the southeast region for decades," a report in the region's South China Morning Post read Sunday. "The new missile has a longer range and is able to hit targets more accurately" it continued, referring to a source in the Chinese capital.
Speaking to the same publication, Andrei Chang, editor-in-chief of Canada's Kanwa Defence Review said "Every rocket force brigade in Fujian and Guangdong is now fully equipped," continuing "The size of some of the missile bases in the Eastern and Southern theatre commands have even doubled in recent years, showing the PLA is stepping up preparations for a war targeting Taiwan."
Robert O'Brien, the
White House national security adviser has also warned Taiwan to be ready, saying recently
"I think Taiwan needs to start looking at some asymmetric and anti-access area denial strategies and so on and really fortify itself in a manner that would deter the Chinese from any sort of amphibious invasion or even a gray zone operation against them." 
It has also been reported that Chinese President Xi Jinping has, in the last week visited a naval facility in southern China's Guangdong province, telling sailors to "maintain a state of high alert" whilst remaining "absolutely loyal, absolutely pure, and absolutely reliable."
In related news, Taiwan's Central News Agency yesterday reported, in citing a recent public opinion poll, that almost 60 percent of Taiwanese think a war with China is unlikely, saying "the vast majority of the public said they do not agree with going to war with China to defend Taiwan's dignity."