The Prime Minister of Malaysia, Muhyiddin Yassin has said his country will maintain current limits on movement until at least December 31st, as Kuala Lumpur continues to battle the ongoing COVID-19 pandemic.
The limitations were expected to come to an end yesterday.
In an address televised nationally, the Prime Minister, only in office since after the pandemic began, put the move down to a number of COVID-clusters in different parts of the country.
"Although we have handled the crisis well… in the interest of everyone, the government has decided that the recovery MCO will be extended to December 31st, 2020," the Prime Minister said.
Moves to help Malaysia move to a post-COVID period began on June 10th with the majority of businesses allowed to reopen following a series of fixed rules being put in place.
Malaysia will also limit access to the nation from overseas, although those allowed in must enter a period of quarantine lasting 14 days to limit the spread of the virus.
"Tourists are still not allowed to enter the country to avoid import cases," Mr Muhyiddin said.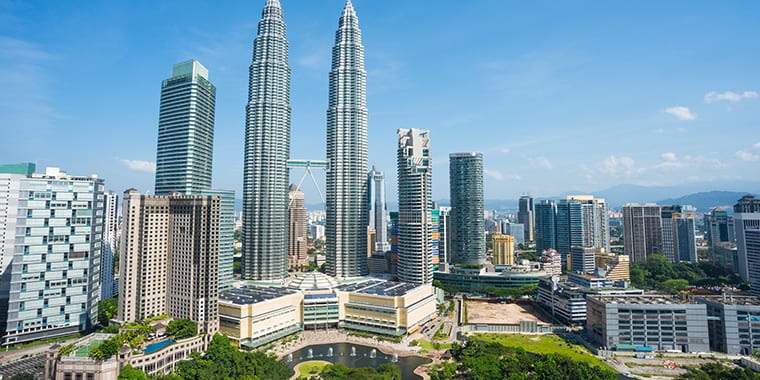 Domestic moves on limiting movement across the country came into play first in mid-March, but only on August 1st were masks made compulsory in public and on public transport networks.
"Due to face masks becoming an essential item in our everyday life, the Ministry of Domestic Trade and Consumer Affairs is discussing with manufacturers to reduce the price. If it's fruitful, the price will be more affordable and can ease our burden," Mr. Muhyiddin added.
Taking a tougher stance against those who ignore moves to stamp out the virus, Malaysia's Health Ministry has also proposed multiplying the existing fine imposed by a factor of 10 to RM 10,000 for anyone caught breaking the Prevention and Control of Infectious Diseases Act 1988.
"I support the recommendation by the Health Ministry to increase the fine for those who committed an offence (under the Act), at least two or three times more than the amount now. But this needs to be studied first before the Act is amended," the Prime Minister said.
To date Malaysia has seen 9,340 cases of coronavirus lead to 127 deaths across the nation of 32.7 million.