Yoshihide Suga has been chosen as the president of Japan's Liberal Democratic Party.
The 71-year-old whose most recent post in the government of outgoing Prime Minister Shinzo Abe was Chief Cabinet Secretary was chosen by the nation's governing party in a vote earlier this afternoon in the Japanese capital of Tokyo.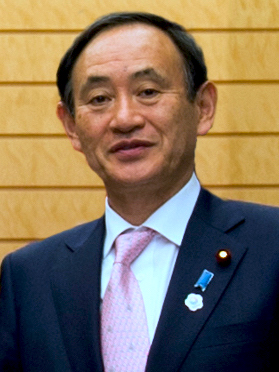 Mr. Suga is considered a close confidant of Mr. Abe and it is anticipated he will largely run with the policies put in place by his predecessor until the next scheduled elections in autumn, 2021.
The leader of Japan's conservative Liberal Democratic Party (LDP) will now almost certainly be voted as the nation's prime minister later in the week.
It is understood a vote will be held on Wednesday to confirm this.
Whilst much is being made in Japan of Mr. Suga's background as the son of strawberry farmers, he is a long-term politician with almost 50 years of political experience after working in local politics, as a secretary to a senior LDP politician for over a decade, and as an elected politician himself since the mid-90s.
Speaking to the BBC, Koichi Nakano, a dean an political science professor at Sophia University in Tokyo said "Shinzo Abe and the other party bosses picked and joined the bandwagon for Mr Suga precisely because he was the best 'continuity' candidate, someone who they think could continue (the) Abe government without Abe."
In a vote held by LDP lawmakers today from across both chambers of Japan's Diet, Suga took 377 votes whilst his two rivals for the post could only tally 157 between them – 89 for Fumio Kishida, a former foreign minister, and 68 for Shigeru Ishiba, a sometimes controversial defence minister.