A South Korean sex slave campaigner has been charged with embezzlement.
Youn Mee-hyang, a 55-year-old long time activist has been indicted for the improper use of over 100 million Korean won (around US$ 85,000) donated to South Korean comfort women officials in Seoul said Monday.
In papers filed, prosecutors claims Youn used the money over almost a decade "for personal use without expenditure statements."
Details were not offered to the media of the embezzlement although it is understood local Korean media now claim the politician has used at least part of the funds for housing costs and some to cover her daughter's educations costs in the United States.
The claims of embezzlement are not new.
Earlier this year, a well known former comfort woman in her 90s, Lee Yong-soo accused the group led by Youn of exploitation and using the plight of the former sex slaves to garner public donations and pressure the national government for funds.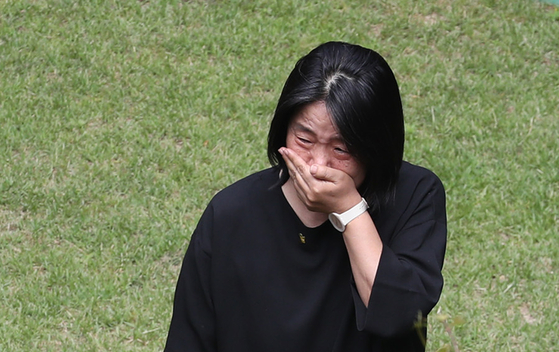 The group – Korean Council for Justice and Remembrance for the Issues of Military Sexual Slavery by Japan – has long kept the comfort women issue at the forefront of Korean domestic politics, campaigning for compensation from Japan and an official apology.
Japan has, however, repeatedly apologised to the victims of the wartime colonial policies in place over the Korean peninsula, and maintains that a 1965 treaty re-establishing diplomatic relations between the nations closed the case for compensation.
Lee said the amount of money collected by Youn did not match that spent on the campaign to help the remaining comfort women.
As a result, prosecutors in Seoul investigated Youn who has been charged with forging documents to help the group collect over 360 million won in government funds to which it was not due.
Youn has thus far denied all charges filed against her claiming that her actions and the finances received were "never used … for personal gain".