Japanese authorities have set the catch limit for the upcoming whaling season at 383 large whales – a number identical to that set in the last catch earlier this year.
The number remains under 400 in a bid to help avoid an imbalance in whaling populations for future generations reports from Japan are saying.
A traditional industry often misunderstood overseas, Japan has always been up front about its whaling intent, and on July 1st, 2019, the nation resumed commercial whaling following withdrawal from the global body charged with overseeing issues related to large cetaceans – the  International Whaling Commission.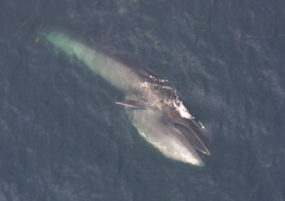 Broken down, the catch numbers are being set at an overall commercial catch number of 295, a possible bycatch of 37, and 51 specimens for the national government.
Japan, Taiwan, South Korea and other nations in the region practiced whaling for much of the 20th century, with records of whaling in some parts of east Asia dating back centuries.
In the west, Iceland, Norway, and Canada routinely catch whale species but rarely attract the attention aimed at Japan for their own whaling activities.
In the upcoming season it is understood Japanese whalers will primarily target a combination of Bryde's and minke whales in addition to a smaller number of Sei whales.
All of these species have reportedly been "confirmed as abundant by the IWC" according to a Japanese government source.