Japan Friday sent three vessels into the contentious South China Sea to take part in anti-submarine drills.
The Maritime Self Defense Forces of Japan are understood to have deployed a submarine in addition to a helicopter aircraft carrier as well as one other surface vessel reports indicate the Japanese defense ministry as saying.
The same day Chinese officials claimed the U.S. Navy destroyer John McCain had entered nearby waters around the Paracel Islands.
The drills are aimed at Japan's military being able "to boost their tactical capability", but no further details on exact location or timings for the drills were released.
It is also unknown if the Japanese MSDF will interact with forces from other nations during their time at sea.
The ministry in Tokyo did, however, reveal that the vessels will spend the weekend at the Vietnamese port of Cam Ranh Bay to replenish supplies which suggests the drills could be for an extended period.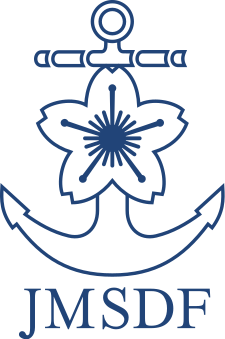 Cam Ranh Bay is a a deep-water facility around 300 km north of Ho Chi Minh  close to a continental shelf which allows submarines quick access to deep water areas when departing the bay.
It is also the site of a naval maintenance and logistics facility used by non-Vietnamese naval forces which adds to the possibilities of Japanese – Vietnamese military cooperation at a time of increased Chinese ambitions in the region.
China's state mouthpiece, the Global Times said the drill risks regional stability and is condemned by Beijing.
The same 'newspaper' has also claimed that Japanese forces were active in the area last month.
In recent months Beijing has launched a number of indiscreet actions in the wake of a controversial clamping down of freedoms on the people of Hong Kong.
The most prominent interactions with foreign militaries have thus far been centered on skirmishes with Indian forces in the Himalayas, and repeatedly sending military aircraft and state-backed ships into areas controlled by Taiwan.