A prominent Japanese musician on the New York jazz scene suffered a broken collar bone in a gang-beating – all because he was presumed to be Chinese.
Tadataka Unno, 40, and the jazz pianist in question was reportedly first attacked by a lone teenager after he exited a subway station near his home in the city, before a gang of seven other teens joined in. The gang was made up of both male and female members.
Called "a young genius" who "combines great energy and delicacy with his music, and also swings so hard" by the legendary Jimmy Cobb, a member of the greatest Miles Davis sextet, Cobb also paid homage to his former bandmate with a glowing comparison: "When I was with Miles, we helped each other to improve music. Miles needed me and I needed him. I was a backbone for Miles when I was with Miles, but now Tada is a backbone for me."
The Tokyo born Unno was left with a broken collarbone and a range of other 'serious' injuries according to sources.
The victim managed to briefly escape the gang, but was chased and set upon again.
Unno reported to the New York Police Department that during the attack he heard his assailants using the world "Chinese".
A friend of Unno's, and fellow jazz musician, Jerome Jennings immediately set up a GoFundMe campaign describing the Japanese pianist as "one of the kindest and gentlest souls".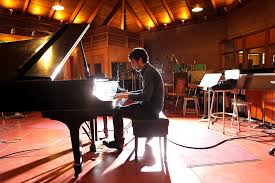 The campaign raised $89,611 to help Unno pay his medical bills, and to allow his family to move to a safer area; Unno became a father for the first time in June of this year.
At time of writing, Unno is still unable to return to work, and none of the gang who assaulted him have been detained.