People violating drone use management rules in Taiwan can be fined up to 1.5 million New Taiwan dollars (US$53,300).
Civil Aviation Remote Control & Remote Control Unmanned Aerial Vehicle (UAV) special chapter management rules went into effect on March 31st this year, with the 1.5 million NTD fine intended to deter individuals playing with drones in areas deemed sensitive by authorities.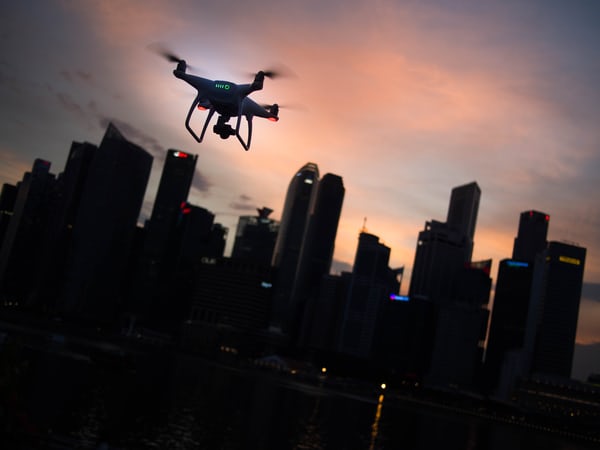 And over the weekend, the Transportation Bureau of the Taichung City Government – Taiwan's second largest city after New Taipei – issued a reminder to drone owners that Taichung has received a number of notifications of illegally operated remote-controlled drones in no-fly airspace recently.
Drone use has shot up in terms of popularity in recent years with costs of drones plunging after a once exorbitantly expensive item only used by professional film makers hit the hobbyist market.
Not all drone owners practice safe flying practices, however, and foreign residents as well as local Taiwanese are known to enjoy playing with drones in a bid to garner online views on footage posted to YouTube channels for both personal and business reasons.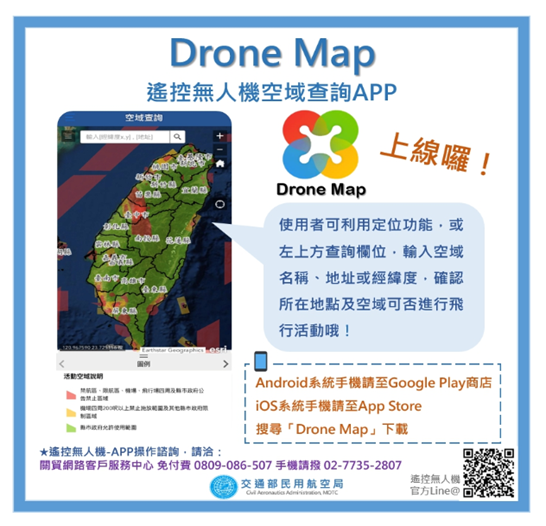 Taiwan at the national level, and local governments have worked hard to promote safe operating regulations of drones, but from time to time, major issues such as temporary closures of airports do occur.
Taipei's busy Songshan Airport, the city's domestic and international hub, has been shut temporarily on at least four occasions since 2017.
Taichung's Director of (the) Transportation Bureau stated that in accordance with the Civil Aviation Law, registration, operation permit applications, insurance and other related procedures should be completed before operating remotely controlled drones, and that attention should be paid to prohibited and restricted areas and compliance with relevant regulations; noting that Taichung City's airspace adopts an "open in principle and prohibited by exception" management system.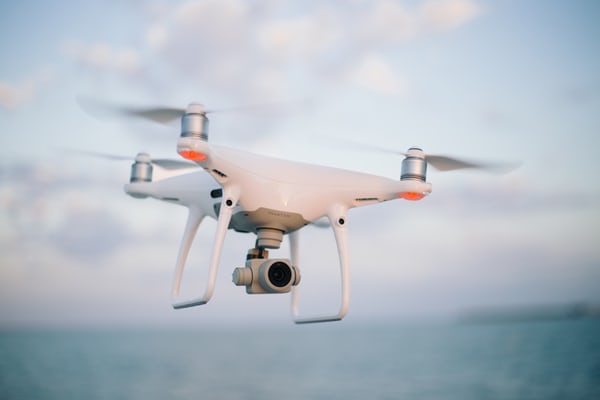 In essence, this means that except for the scope of flight control areas, and other areas prohibited by the agency, the activities of remote-controlled drones are largely unrestricted and can be used openly.
However, if individuals flying drones do not operate in accordance with the rules applicable in a given area, at a certain time and considering other issues, an initial fine of 30,000 New Taiwan dollars can be imposed.
A ban on flying activities of up to two years can also be imposed on those flying in restricted areas and re-offenders can lose their flying licences, and have their drone confiscated while also facing a penalty of up to NTD 1.5 million.
Those causing aviation related accidents will also face criminal and civil charges as applicable.
Failure to register devices in excess of 250 grams will incur a 50,000 dollar penalty.
For drone owners looking for the latest relevant information, please go to the website of the Civil Aviation Administration of the Ministry of Transport (https://www.caa.gov.tw) or download the " Drone Map " remote-controlled drone airspace app.