Mitch Lively's future at the CTBC Brothers took a huge step in the right direction Saturday night in Taichung as the 34-year-old from small-town California notched up his third win of the season in the same number of starts.
It was his 50th start in the famous yellow shirt of Taiwan's most popular team.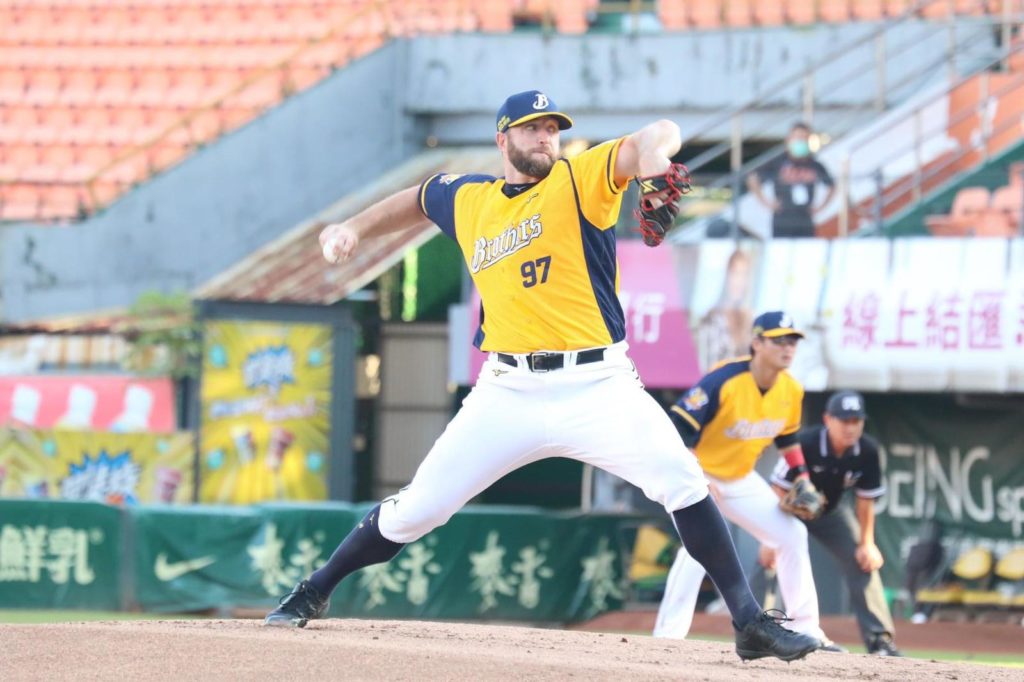 Of his 47 previous starts, 20 came in 2018, with 27 last year.
An injury earlier this year, however, saw him drop to the Brothers' minor league team as part of his rehabilitation, before moving back up to the Taiwanese majors last month.
His first two starts of the 2020 season were both away, one against the Uni-Lions in Tainan, the other in Xinzhuang against the Fubon Guardians,
Those two games left him with a 6.00 ERA off 12 innings pitched and a 1.50 WHIP going into Saturday's home game against the Uni-Lions at the Brothers' Intercontinental Baseball Stadium in Taiwan's second city.
Pitching through the top of the 6th inning in an eventual 14-3 victory over the Lions, Lively gave up just 5 hits and 3 runs, 2 earned, off 108 balls thrown, in the process bringing his ERA down to 5.00 with a 1.28 WHIP.
He struck out 7 of the Lions' batters.
Where he goes from here depends on one man alone – but Mitch Lively is a man with the heart, and the ability, to make Taiwan his home for several more years to come if he wants.