A New Southbound Policy (NSP) was announced  by the Tsai Ing-wen government in 2016,  as a political response to the policies of the previous Kuomintang (KMT) government in Taiwan.
The NSP was designed with the intention of curbing the existing Chinese influence in Taiwan's economic sphere after the Go-South Policy signed by the previous government in Taiwan seemed to push Taiwan towards China. 
The Economic Cooperation Framework Agreement (ECFA) signed in 2010, had increased Chinese economic influence within Taiwan.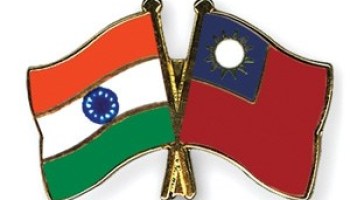 Though regional trade across the straits between Taiwan and China had received a boost under the ECFA, differences had come to sustain on the nature of the agreement.
While the Chinese had traditionally viewed the ECFA as an extension of its political influence, the Taiwanese on the contrary wanted to retain their independence and autonomy vis-à-vis China. 
It is within this context that President Tsai Ing-wen had proposed the creation of a New Southbound Policy (NSB) in 2016.
Today, the NSB has gradually evolved and emerged as the flagship policy of the Taiwanese government. Through this ambitious project, Taiwan is redefining its economic partnerships and attempting to create an "economic community" so that it can reduce its overall economic dependence on China.
The present dispensation in Taiwan believes that increasing Chinese economic influence within the country will invariably lead to increased Chinese political influence that could harm Taiwan's larger strategic and economic interests. 
Therefore, President Tsai Ing-wen after winning the elections in 2016, attempted to temper China's economic influence within Taiwan by introducing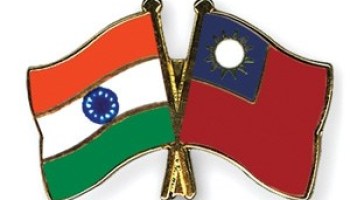 the New Southbound Policy (NSB) that sees a more pronounced role for South Asian and South East Asian countries. India steps into the picture at this point. 
Though India does not officially recognise Taiwan owing to its enduring commitment to the One China Policy, there is a palpable shift within the Indian side that calls for more a nuanced approach towards Taiwan at the diplomatic level.
Taiwan and India are therefore poised to take charge and emerge as dependable allies in this Asian century.
Converging Interests: China
At a time when India-China relations are beset with tensions and the frontiers remain tense along the Line of Actual Control (LAC) despite the withdrawal of troops, the Chinese machinations along the LAC have consistently deteriorated relations between India and China with an analyst stating that India-China relations from now on will be adversarial, antagonistic and contentious.
At this point in time, India Is trying to externally balance China through its tried and tested "Act East Policy"- a policy that was initially conceptualised as an economic initiative in 1992 but has now come to acquire strategic, political and cultural overtures.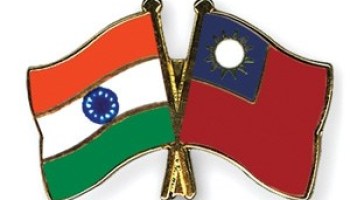 Considering the fact that Taiwan also harbours overt fears of a Chinese takeover, with the Taiwanese President Tsai Ing-wen mentioning the same during her Chinese New Year address this year, the China factor has potentially brought Taiwan and India together. 
President Tsai Ing-wen has explicitly stated that China's diplomatic offensives and military coercion against Taiwan do nothing to promote cross-strait relations and that China held the key in maintaining peace across the straits.
India is equally cautious about a rising China in its immediate neighbourhood.
At a time when the "Confucian-Islamic alliance" and India being encircled from all sides by a resurgent China, India is naturally wary of Chinese presence in South Asia which was traditionally India's backyard till very recently.
Converging Interests: New Southbound Policy & Act East Policy 
Taiwan's NSP and India's Act East Policy (AEP) are converging and as suggested in an article, "India's Act East policy and Taiwan's New Southbound Policy have the potential for strategic docking. The AEP promises to strengthen strategic, economic and diplomatic interactions in Southeast Asia and the Asia-Pacific, while the NSP aims to enhance cooperation and exchange between Taiwan and18 countries in Southeast Asia, South Asia and Australasia. Both policies aim to increase regional influence and gain political and economic benefits from their partners in the region."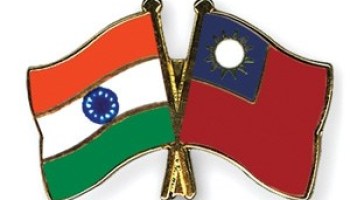 Within the existing geopolitical context, Taiwan is located just south east off the coast of China and its strategic location close to the South China Sea and its peripheral countries make it an important stakeholder in conflicts that govern the region.
India which is a peninsular nation also has a stake in the region with New Delhi reaching out to different Indo-Pacific states including Japan and Australia as part of initiatives like the Quadrilateral Security Dialogue (QUAD) to check the Chinese. Thus, the NSP and the AEP are converging in crucial areas that traverse both traditional and non traditional security. 
While traditional security  threats continue to affect both countries with the Chinese threat being omnipresent, non traditional security threats like health and national security have also brought the two states together.
At a time when health as a sector is being 'securitised', India and Taiwan could potentially collaborate and improve their public health infrastructure together.
Interestingly, Taiwan had already extended a hand of co-operation by sending masks to India during the initial months of the pandemic when masks were in short supply.
The COVID 19 pandemic has wreaked havoc world-wide and at such a crucial juncture, while Taiwan's pandemic management has won it considerable applause with its policies like high per capita bed ratio and its plan of incorporating smaller staff groups within hospitals greatly reduced the risk of COVID transmission, India's vaccine diplomacy has helped multiple states to momentarily tide over the ensuing crisis.
At this point in time, therefore, both the states with the respective expertise available to them can collaborate and make a difference.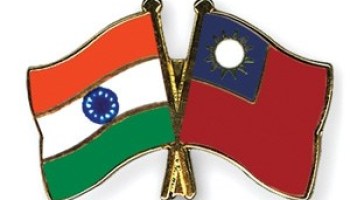 Converging Interest: Economic Realm
The Taiwan External Trade Development Council (TAITRA) has stated that India-Taiwan trade was likely to touch the 2019 level of USD 5.7 billion after the disruption caused by the Coronavirus Pandemic. India's economic engagement with Taiwan has increased in recent years with the setting up of an India Centre in Taiwan in 2017.
Taiwan has a comparative advantage in producing machine tools like casting cutters and ball screws, India can benefit greatly through partnerships with Taiwanese companies.
Through such initiatives India will be able to gain access to the latest Taiwanese technology.
For example, reports suggest that Taiwanese company Manford Machinery & Co. has tied up with an Indian company S&T Engineers in order to collaborate and bring Taiwanese technology into India.
Taiwan and India could also collaborate in the sphere of software technology. India has already taken the right steps in this direction by collaborating with Foxconn, a Taiwanese company has set up an electronic manufacturing cluster in Bengaluru, Karnataka.
Similarly, Pegatron, an assembly partner of the US tech giant Google is also keen to set up a base in India. 
Since India is keen to invest in solar energy, Taiwan can assist India in the same.
A sustained Taiwanese engagement in the India-led International Solar Alliance (ISA) is also the way forward. Taiwan and India can also collaborate on home products, medical services, health and personal care, green products, outdoor equipment, food and processing industry and textiles.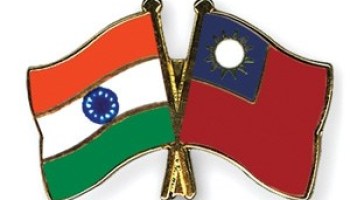 The Taiwan Expo held in New Delhi gave us an insight into the burgeoning potential of the India-Taiwan trade relationship. Taiwanese intervention can thus push India to become a part of Global Supply Chains.  
It is at this juncture that the India Taipei Association (ITA) set up by India in 1995 and its Taiwanese counterpart Taipei Economic and Cultural Centre (TECC) with its offices in India can play an enduring role in promoting greater economic activity between the two countries.
Growing Engagement
These growing convergences have piqued the interest of both parties and both Taiwan and India are keen to broaden and deepen their existing partnership. Taiwan and India are natural allies and President Tsai and Prime Minister Narendra Modi realise this fact.
In fact, both of them have used Twitter as a forum to engage with each other  formally and informally.
President Tsai Ing-Wen has expressed her fondness for Indian food through a post on Twitter. 
Similarly, Indian Prime Minister Modi used Twitter to personally engage with President Tsai Ing-wen to personally wish her well on her birthday.
While these virtual overtures have enabled India to engage Taiwan with greater flexibility, India has moved away from its traditional position.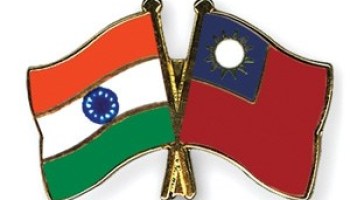 In fact, two Indian MPs, Ms. Meenakshi Lekhi and Rahul Kaswan virtually attended the swearing-in ceremony of Tsai Ing-wen when she was sworn in as the Taiwanese President for her second term.
While these engagements may be anecdotal in nature, they point towards India's growing interest in Taiwan. 
Taiwan and India have consolidated their existing partnership under the NSP. India is the most prolific collaborator in the research domain.
Taiwan has so far invested $2.3 billion in India and employed 65,000 people and if trends are to believed, these trends are expected to continue in the future as well. 
It is time that India took a more pragmatic view of its policy towards Taiwan.
A leading Indian expert Ms. Sana Hashmi supports this view and argues an article that "given the NSP's sustained focus on India and the vitality of their bilateral relations, this is an apt time for New Delhi to extricate its Taiwan policy from India-China relations".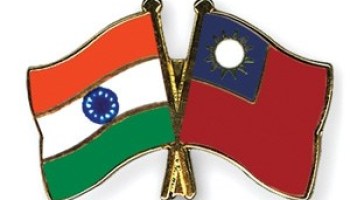 Considering the growing converges between both Taiwan and India, it is time that India engaged more vigorously with Taiwan. 
About the author: Anuttama Banerji is a a Research Associate with a New Delhi based think-tank, Council for Strategic and Defense Research (CSDR). She graduated with a Masters degree in International Relations from the London School of Economics and Political Science (LSE) in 2018.