TTT New Delhi: Trusting China is getting more difficult for India as  talks between the two countries, in order to generate cordial bilateral relations, generally  come to naught. This is almost always a direct result of Beijing's top political managers' extreme love of blatant contradictions. 
In short – lies.
This 'norm' happened again recently when the two countries' foreign affairs ministers, Dr. S. Jaishanker of India, and Wang Yi of China, met in Moscow in September to help build a 'healthier' relationship than has been seen of late in a range of pertinent areas. 
The Indian government soon after. officially said that both sides had to prevent their differences from escalating into disputes  and to avoid any action that could escalate ongoing issues, particularly confrontations on the India-China border issue.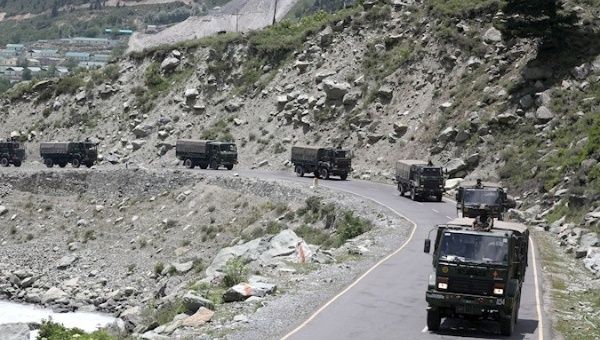 China was also apprised that combat deployment in the border areas was against the 1993, and 1996, Agreements between the countries.
No sooner had reports of the meeting appeared in the Indian media, then Beijing media reports flashed across China saying that India's foreign policy appeared to be more radical than ever, and that New Delhi should refrain from merriment over geopolitical advantages that it may have gained.
Chinese media reports then led less than positive social media attacks on India, shocking the External Affairs Ministry – as the foreign affairs ministry is called here in India – which had followed up the talks with China in Moscow with talk of cordial relations to follow. 
Sidelining the main issues, dozens of media reports sourced from Chinese English news portals and newspapers dominated social media, calling India the weaker side in China-India relations, along the way attempting to thwart blossoming Taiwan-India ties.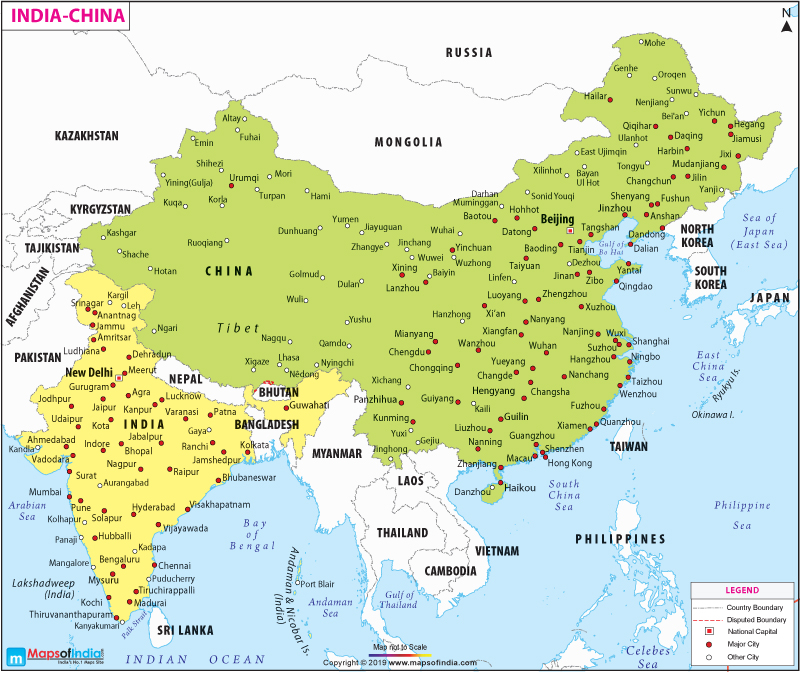 A story on one internet news portal appeared to quote Juo  Jianguo, vice chairman of the China Society, which said that 'there is only one China in the world and the one-China principle is the common consensus of the international community' – adding that if India played the Taiwan card and undermined the core interest of China, it would backfire. 
The Chinese foreign ministry opposed recent moves towards India-Taiwan trade ties saying that it was time for India to act prudently and properly. 
Taiwan, it said, was an inalienable part of China. 
An Indian foreign ministry source responded saying that China's interference in the case of how India deals with Taiwan was an example of arm twisting techniques that China was getting quite adept at.
He also said that China had thrown protocol to the wind when its embassy in New Delhi sent a note (October 10) to several  journalists asking them to refrain from calling Taiwan a country.
"The Indian media is free to report (whatever they choose) and no pressure, whatsoever, is put on them," he added. 
An angered media professional in India, Rajesh Ahuja, said, "tomorrow, the Chinese embassy will send a note to journalists to blackout ritual farewells to outgoing High Commissioners and Ambassadors of different countries. Tell me one reason why the Taiwan issue was not discussed in Moscow, and why it is being raised now."
The Chinese Communist Party English language mouthpiece, the Global Times (GT) meanwhile, ran  a series of stories condemning India for 'shifting domestic attention from the economic downslide and epidemic' and putting all efforts towards strengthening its ties with the U.S. in the hope of gaining support from Washington, both militarily and otherwise, in the case that a war could one day occur between New Delhi and Beijing.
Some GT contributors even called India 'cannon fodder'. Indian readers, in retaliation, called such articles 'garbage'. 
Such barbed attacks emanating from China are not new.
On June 24 this year, a GT headline read 'Chinese in India say they are being harassed amid rising anti-Chinese sentiment following border clashes', – seeming to give a vivid narration of how Chinese in New Delhi were living in fear, with one person interviewed claiming to have armed himself with a stick while moving about so as to be able to defend himself if needed.
China obviously does not foresee the side-effects of these 'unrealistic' and often untrue media reports being carried by their state sponsored social media. 
It is an approach that needs to end.