The United Kingdom has become the latest nation accused of interfering China's internal affairs with Beijing saying it will "fight back" against announcements from London that the UK will suspend its extradition treaty with Hong Kong.
The announcement, made by UK Foreign Secretary Dominic Raab was the result of Beijing imposing a controversial national security law on the territory.
"We will not consider reactivating those arrangements, unless and until there are clear and robust safeguards, which are able to prevent extradition from the UK being misused under the new national security legislation," Raab said to Parliament, at the same time announcing an arms embargo on Hong Kong.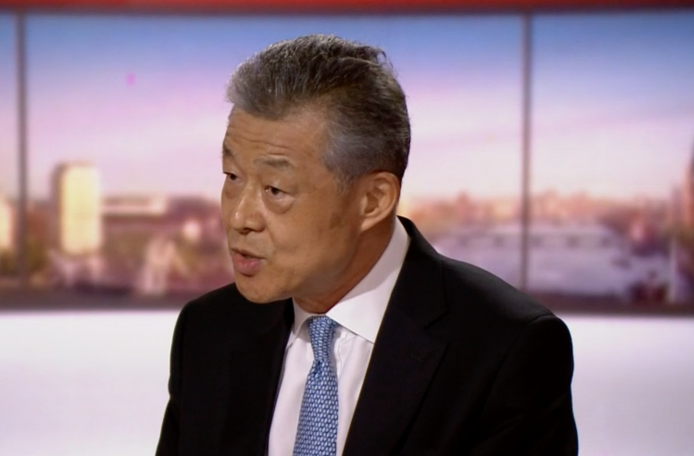 In a lengthy post on its homepage, in response to the decision by Britain, the Chinese Embassy in London announced "The UK will bear the consequences if it insists on going down the wrong road."
The post was unsigned and was not attributed to any individual at the embassy.
Both Canberra and Washington D.C. have previously suspended extradition legislation with Hong Kong.
The Chinese embassy spokesman in London went on to say that "any attempt" to put pressure on Beijing regarding its national security law "will meet the strong opposition" of the Chinese people" adding that "such (an) attempt is doomed to failure."
In addition to the reference to British concerns over Hong Kong,the Chinese embassy in London also addressed concerns voiced by UK authorities over the treatment of the Uighur people in western China's Xinjiang province, calling claims of human rights abuses, and "forced sterilization and abortion" of Muslim women "sheer lies."
The embassy statement closed by saying "The Chinese people, not British or other Western politicians, are best positioned to pass judgment on the human rights condition in China.
"We urge these politicians to discard the tinted glasses and double standards, view the human rights progress and counter-terrorism achievements in Xinjiang from an objective and fair perspective. We also advise them to use their time and energy for dealing with violations of human rights in their own countries."