WASHINGTON: – Monday February 22nd, 2021 marked another historic day for East Turkistan (renamed Xinjiang) and its people.
The Canadian Parliaments' recognition of genocide with a vote of 266-0 has, according to an official press release "given us great hope that Canada will not stand idle to this ongoing atrocity."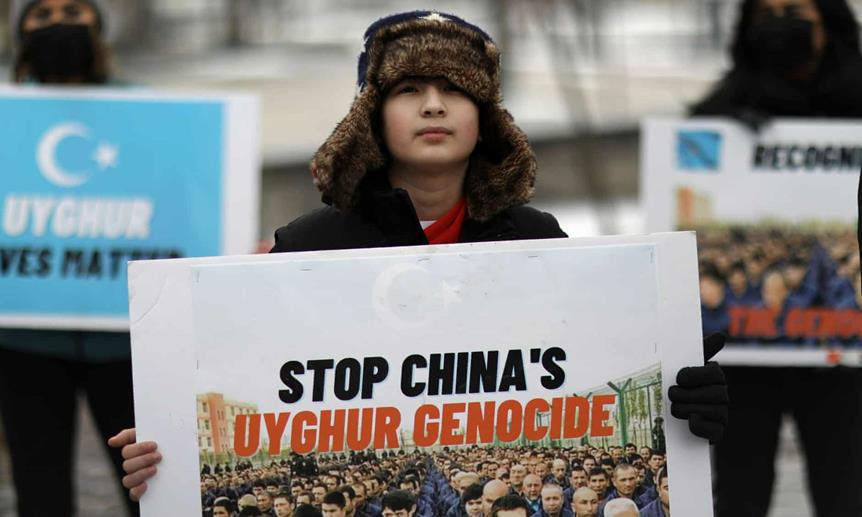 Canada has become the second country in the world to describe China's treatment of its Uyghur population as genocide, following a contentious parliamentary vote which is likely to further raise diplomatic tensions between the two nations, according to The Guardian."
The Canadian Parliament's move was not supported by Canada's Prime Minister Justin Trudeau; a decision by the head of the nation's Liberal Party set to bring the Canadian leader into direct conflict with members of his party and other global leaders.
"We thank Canada's Parliament for officially recognizing China's atrocities against Uyghurs and other Turkic peoples in East Turkistan as genocide," said Salih Hudayar, Prime Minister of the East Turkistan Government in Exile, the democratically elected official body representing East Turkistan and its people.
"We call on Prime Minister Justin Trudeau and Canada's Foreign Policy—Global Affairs Canada to also recognize the genocide and urgently act to end it," Mr. Hudayar continued."
"We thank all the members of Canada's Parliament, especially MPs Garnett Genuis and Erin O'Toole, for their unwavering efforts and help," Mr. Hudayar said.
Lawmakers approved the non-binding motion, brought forward by opposition Conservatives, to recognize China's actions in East Turkistan as genocide against Muslim Uyghurs, The Guardian reported on Monday.
The East Turkistan Government in Exile urges the international community to support our ongoing case against China at the International Criminal Court and pressure the International Olympics Committee to relocate the upcoming Winter 2022 Olympics from China, to another country not engaged in genocide.
Note: East Turkistan was renamed Xinjiang after China's Occupation in 1949.