In its latest move to help friends and neighbors in the global fight against COVID-19, the Taiwanese government has donated 500,000 surgical face masks to Canada.
The donation, made by a permanent secretary at the Ministry of Foreign Affairs in Taipei late last week, was received on behalf of Prime Minister Justin Trudeau by Mr. Jordan Reeves, representative of the Canadian Trade Office in Taipei (CTOT)
To date, Canada has recorded over 50,000 cases of coronavirus, whilst helping almost 20,000 to full recovery.
Nearly 3,000 Canadians have died of COVID-19 related causes as of April 29th.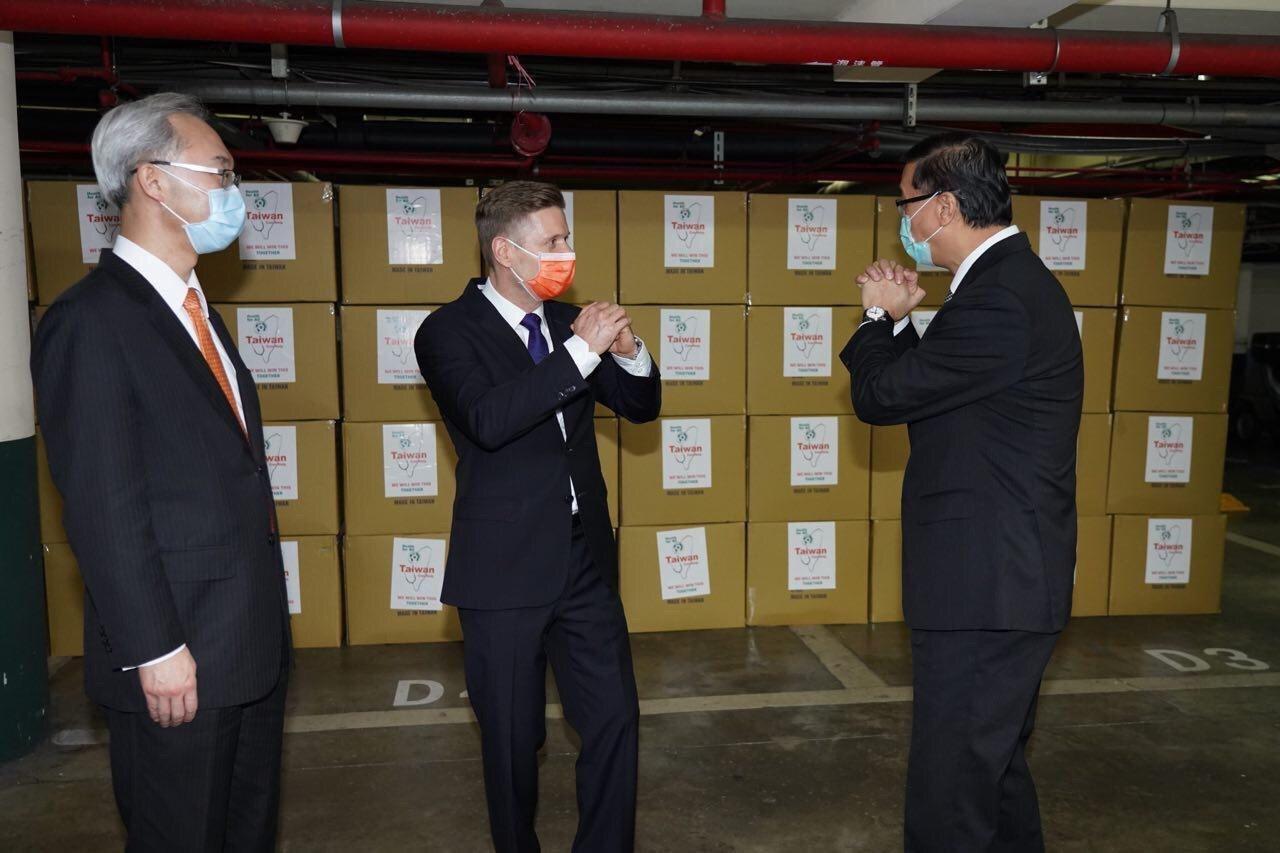 The donation by Taiwan will see 400,000 of the masks go to the central government, with the other 100,000 split between Ontario (50,000), Alberta (25,000) and British Columbia (25,000). They will also be sent to First Nations people in the country.
The three provinces to receive the masks, along with Quebec and Nova Scotia are amongst the areas worst affected by the virus according to available data.
The donations were made to help support Canadian medical staff on the front line.
Mr. Reeves expressed his appreciation to those donating the masks in an apt 'COVID-era handshake' (pictured), and later tweeted his thanks in English and French to Taiwan on his private Twitter account.