Bitcoin surpassed the $50,000 mark recently and touched a historic high of $52,173.
Over the past few years, Bitcoin's popularity has grown exponentially among enthusiasts, investors and traders globally, along with corporates.Beside those individual groups, now digital currencies like Bitcoin have made their way into some of the bigger, and mid-sized US corporates.
Companies like Tesla and MicroStrategy take pride as cryptocurrency investors, while, MasterCard, BNY Mellon, AT&T, Microsoft, Pizza Hut, Burger King and others are even accepting cryptocurrencies in payments.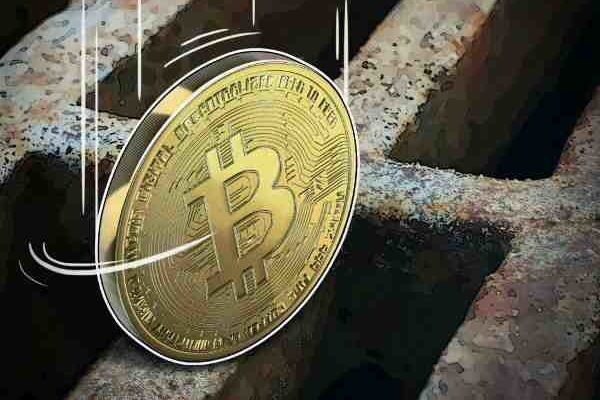 For instance, the US-based electric car maker Tesla, according to media reports, owned $1.5 billion worth of Bitcoin.
Interestingly, Tesla CEO Elon Musk of late said that owing some of the digital currency is "adventurous" for an S&P 500 company.
However, Musk was quick to distance himself from Tesla's Bitcoin investment decision. "Tesla's action is not directly reflective of my opinion." he tweeted.
"Having some Bitcoin, which is simply a less dumb form of liquidity than cash, is adventurous enough for an S&P500 company," Musk tweeted on Friday.
But Tesla isn't the alone listed company that has invested in Bitcoin as a reserve asset. MicroStrategy – a business analytics platform has Bitcoin investments worth over $3 billion.
The New York-based Grayscale Investments – an asset management firm holds Bitcoin valued at more than $5 billion. And it also runs its Grayscale Bitcoin Trust Fund (GBTF).
Based on the cryptocurrency investment and its valuation, many more companies may be thinking of investing in cryptocurrencies in future, despite the risk elements involved.
So is it a good idea for corporates and their finance heads and CFOs to invest in bitcoin as a corporate asset?
Not really.
Based on a Gartner poll of 77 finance executives (including 50 CFOs) conducted this month, only 5% of finance executives plan to hold Bitcoin as a corporate asset in 2021.
While, 84% of respondents said they did not plan to ever hold Bitcoin as a corporate asset, according to Gartner research, "84%of the respondents said that Bitcoin's volatility posed a financial risk," said Alexander Bant, Chief of Research – Gartner Finance practice.
"It would be extremely difficult to mitigate the kind of price swings seen in the cryptocurrency in the last five years," added Bant.
Volatility remained the top concern for a majority in the poll.
Besides volatility, respondents pointed to other concerns and issues. That includes board risk aversion, slow adoption as an accepted payment form, regulatory concerns and a lack of cryptocurrencies expertise. (Figure 1).
To have Bitcoin as a corporate investment, there are not just the risks or concerns alone, but unresolved issues too.
"There are a lot of unresolved issues when it comes to the use of Bitcoin as a corporate asset. It's unlikely that adoption will increase rapidly until we get more clarity on these challenges," explained Bant.
71% of respondents said one of the top things they'd like to know is what others are actually doing with Bitcoin.
69% want to hear more from regulators about Bitcoin and better understand the risks involved with holding it.
"Remember this is a nascent phenomenon in the long timeline of corporate assets. Finance leaders who are tasked with ensuring financial stability are not prone to making speculative leaps into unknown territory," pointed out Bant.
Interestingly, 16% of respondents are willing to adopt cryptocurrency as part of their organisation's financial strategy but it won't happen in near future. But only 5% of respondents indicated they would begin to hold Bitcoin in 2021.
And just 1% in the poll said they would hold Bitcoin at some point in 2022-2023, against 9% who indicated they would start holding Bitcoin three years down the line in 2024 or later.
Though the finance executives and CFOs don't have a single or common timeframe in aiming to hold a digital currency, when it comes to intent to hold Bitcoin, there's no difference among organisations surveyed.
There was also no difference in intent to hold cryptocurrency between small organisations (less than $1 billion revenue) and large organisations (over $1 billion revenue), the poll revealed.
Half of finance executives and CFOs from the technology sector expect to hold digital currency in the future. But, only 7% of private company finance executives said they would ever hold Bitcoin.
Perhaps, it is easy to point out that the poll was too small to draw any conclusion on whether cryptocurrencies will become part of companies' corporate assets or not long term, but it is very clear that the finance executives and CFOs are following a wait and watch policy.
And that does indicate that Bitcoin or other cryptocurrencies are still in their infancy.
They have a long road to cover before they will become mainstream like any regulated fiat currency.
By: Pankaj Maru
This article first appeared in the TechHerald and is republished with permission