Akamai Technologies – One of the world's most prominent global content delivery network, cybersecurity, and cloud service companies has announced a major restructuring plan.
Under the plan announced, Akamai is realigning into two business groups – Security and Edge Technology, effective March 1st, 2021.
These two groups will be driven and supported by a single Global Sales unit.
Overall, the Akamai restructuring plan appears promising for the company's future growth perspective. But what's the cost of this restructuring plan?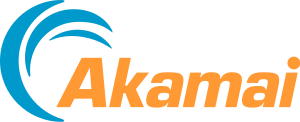 Restructuring Cost
The restructuring plan, according to Tom Leighton, Akamai Technologies' CEO and Co-Founder would cost around $26.8 million to the company.
However, Leighton during an interview explained the Akamai restructuring cost in context to the company's growth, positions and new technology investment.
"There was a reduction in force as part of it and that results in the restructuring charge. And that's about 2% of the roles in the company now on balance Akamai is growing. We added a net last year about 600 positions and will net this year at several hundred positions more," Leighton told CNBC TV in an interview on Wednesday.
"What you are seeing is increased investment in areas like innovation, new product development, security, serverless computing, IoT, and 5G. These are the areas, we think are going to drive future growth. And at the same time, there are areas that we think won't be as productive in future and so, of course, we are reducing investment there. And that's what results in the restructuring charge," he explained.
Digital business and Internet
One of the core aspects of Akamai restructuring relies heavily around the growth of digital business and increasing role and dependence on the Internet.
"Akamai's tenacious commitment to innovate and adapt to the ever-changing and expanding demands of digital business for 22 years has helped transform the way the world operates online."
"In 2020, it became quite clear how critical the Internet is to work, commerce, education, entertainment and government," Leighton said on the company's restructuring plan in a statement.
"In 2021 and beyond, we believe our collective reliance on the internet will increase further as more businesses move online, more employees work remotely over the long term, and cyberattacks continue to increase in volume, frequency and sophistication," he added.
Edge Technology
With this restructuring in place, the company aims to become more agile in delivering Internet edge solutions to enterprises under its Edge Technology Group. Akamai's Edge Technology business earned $2.14 billion in 2020 – a 4% increase compared to $2.04 billion earned in 2019.
Adam Karon currently, Akamai's EVP and GM of Media and Carrier Division will take charge of the Edge Technology Group as COO and GM.
Security Technology
Besides, Akamai wants to put substantial focus on its Security Technology group. It earned $1.06 billion in revenue in 2020 – 25% more than its $848.7 million in 2019.
Rick McConnell, currently Akamai's President and GM of Akamai's Web Division, will lead the Security Technology Group as President and GM.
Unified Global Sales unit and CTO's Role
Akamai's SVP of Global Media and Carrier Sales, P J Joseph, meanwhile, will head the single Global Sales unit as EVP.
The company has also re-established the position of CTO in the organisation to boost its innovation strategy.
Dr. Robert Blumofe, currently Akamai's EVP – Platform and GM – Enterprise Division will take the role of CTO. Blumofe will develop a cohesive innovation strategy to help Akamai capitalize on opportunities in 5G, IoT and other emerging technologies.
Kim Salem-Jackson, currently Akamai's SVP – Global Marketing and Corporate Communications will take over from Monique Bonner as CMO. Bonner will move into an executive advisor role as part of the transition.
Akamai restructuring over the next few weeks will shape up into two business groups with a common global sales unit. However, the rest of the units in the company and other corporate functions will remain unchanged.
Akamai services unit and corporate functions, including finance, human resources, legal and IT will continue to support all businesses.
"With Akamai's new organisational structure, I am confident we will be able to more nimbly support the dynamic needs of our customers and partners and more effectively capitalise on emerging growth opportunities," concluded Leighton.
By: Pankaj Maru
This article first appeared in the TechHerald and is republished with permission