by: Tsewang Paljor
For Tibetans, Gedhun Choekyi Nyima is the real 11th Panchen Lama, the second highest authority in Tibetan Buddhism after the Dalai Lama.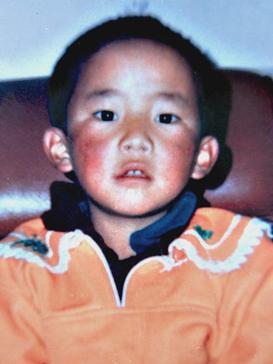 To many Tibetan people, he is a figure who commands deep respect and reverence.
To the Chinese government, which has occupied Tibet since invading it in 1950, the young Panchen Lama was a potential threat to their rule; therefore they did not acknowledge his ascendance as the Panchen Lama.
In old Tibet there were 3,000-4,000 incarnate lamas, the most powerful of whom was the Dalai Lama.
Both the Dalai Lama and Panchen Lama recognize each other as well as act as each other's guide and sounding board.
When Chinese came into Tibet in 1950, the Dalai Lama escaped to India in 1959, and the 10th Panchen Lama (Lobsang Trinley Lhundrup Choekyi Gyaltsen) stayed behind in Tibet. He spoke against Chinese rule many times and wrote a report chronicling Tibet's famines in the 1960s.
As a result, the 10th Panchen Lama spent more than eight years in jail and died in 1989, due to the atrocities committed by the Chinese authorities.
As per the tradition of Tibetan Buddhism, the Dalai Lama was requested by the search team of the 11th Panchen Lama headed by Chadrel Rinpoche to identify the (reincarnated) Panchen Lama from a list of possible candidates.
On May 15, 1995, the Dalai Lama announced Gedhun as the 11th Panchen Lama.
Two days later, the Chinese government abducted the child and his family.
None of them have ever been seen or heard from again.
Gedhun Choekyi Nyima, who had just turned six, became the world's youngest political prisoner.
Chinese authorities even arrested Chadrel Rinpoche and his assistant Jampa Chung for finding Gedhun and disclosing his information to the Dalai Lama.
They were imprisoned for six – and four years respectively for "selling state secrets" and "colluding with separatist forces abroad".
The Chinese government rejected the Dalai Lama's choice of Panchen Lama stating that his ascendance was "illegal and invalid" and, six months after Gedhun's abduction, China announced that it had found the "real" reincarnation of 10th Panchen Lama named Gyaltsen Norbu, a Tibetan boy – the son of two Communist Party members – as the 11th Panchen Lama.
His installation ceremony was controversial and it was held in secret.
He was educated in Beijing instead of Tibet.
The abduction and replacement of the Panchen Lama is part of China's efforts to stabilize Tibet by controlling its religion and breaking the Dalai Lama's influence.
Not only are they attempting to use their puppet Panchen Lama to control and influence Tibetans nowadays, but when the time comes to find the reincarnation of the Dalai Lama, they will use him to  legitimize the appointment of their own selected Chinese candidate as the next leader of Tibetan Buddhism (the 15th Dalai Lama).
Since his selection, Gyaltsen, who lives in Beijing, visits Tibet once in a year. His visits are carefully stage-managed and heavily policed.
Tibetans still refer to him as the 'Panchen Zuma', or 'false Panchen'.
Ninety nine percent of Tibetans do not accept Gyaltsen Norbu as the real or true Panchen Lama.
They regard him as false Panchen Lama.
'Tashi Lhunpo'  monastery University is the real seat of Panchen Lamas but Gyaltsen Norbu never stays in Tashi Lhunpo".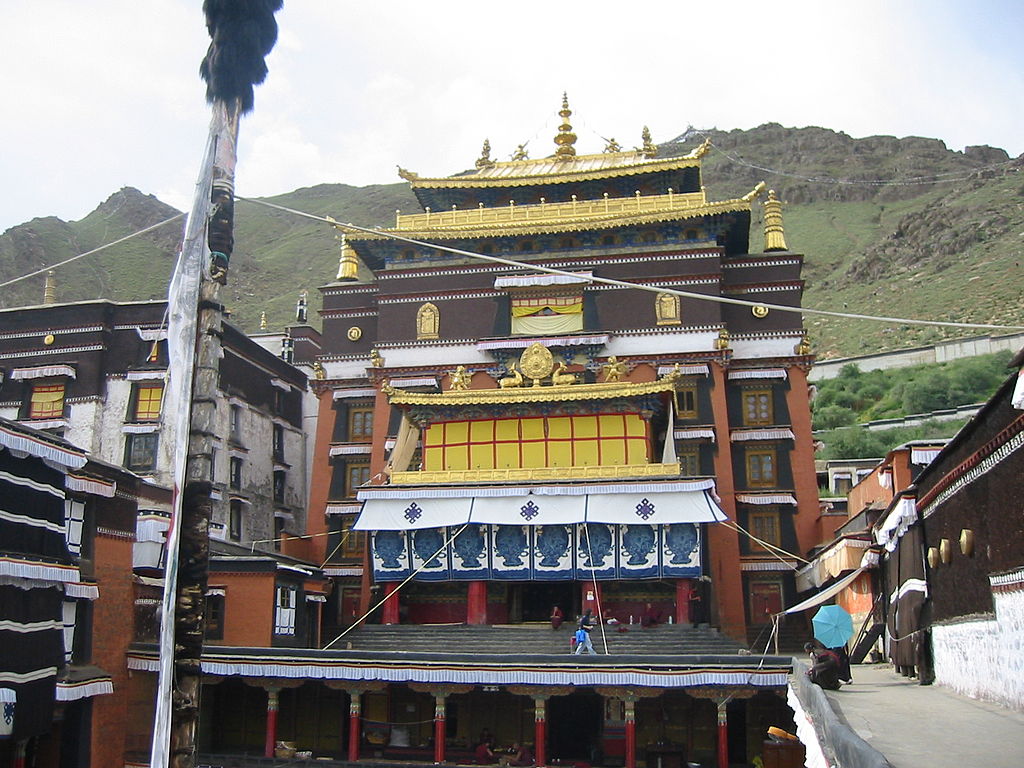 In 2011, the local Chinese authorities in Sangchu county in Kanlho Prefecture, Gansu province had to cancel the scheduled visit of Gyaltsen Norbu, due to widespread resentment from local Tibetans.
Defying government orders, local Tibetan officials refused to participate in preparations for the visit. This was not the first time Gyaltsen Norbu had faced popular boycotts by Tibetans.
Similar mass public boycotts were witnessed a few years ago when the Chinese authorities brought Gyaltsen Norbu to Labrang monastery.
Time and again, Tibetans have also proved that they are not going to accept him as their religious leader.
The Chinese authorities have made him conduct two Kalachakras ceremonies (2016 & 2018) to position him parallel to the Dalai Lama.
However, his acceptance has not improved amongst Tibetans.
Tibetans who had attended the ceremonies were either Dorje Shugden followers or there due to Chinese coercion.
The Chinese government is also worried about the popularity of Rinzin Wangmo, daughter of the late 10th Panchen Lama, fearing that her popularity will impact the acceptance of Gyaltsen Norbu, the Chinese recognized 11th Panchen Lama.
Chinese authorities are also worried about Gyaltsen Norbu's life and his security whenever he visits TAR and Tibetan inhabited areas.
Chinese authorities deploy a large number of security personnel and install electronic detection machines.
Gyaltsen Norbu is also a member of the Chinese People's Political Consultative Conference (CPPCC), a top advisory body to China's government and a senior figure in China's state-run Buddhist Association.
He made his debut on the international stage on April 13, 2006, when he spoke at the first World Buddhist Forum in China.
According to official transcripts, his 10 minute speech focused on Buddhism's need to work towards Chinese national unity.
Criticising Norbu's speech, on the occasion of World Buddhist Forum, Professor Donald Lopez, Buddhist and Tibetan Studies, University of Michigan said that on such a platform, key note speakers should have been some other acknowledged independent Buddhists such as the Dalai Lama, and that Norbu's speech appeared to be tutored by Chinese authorities.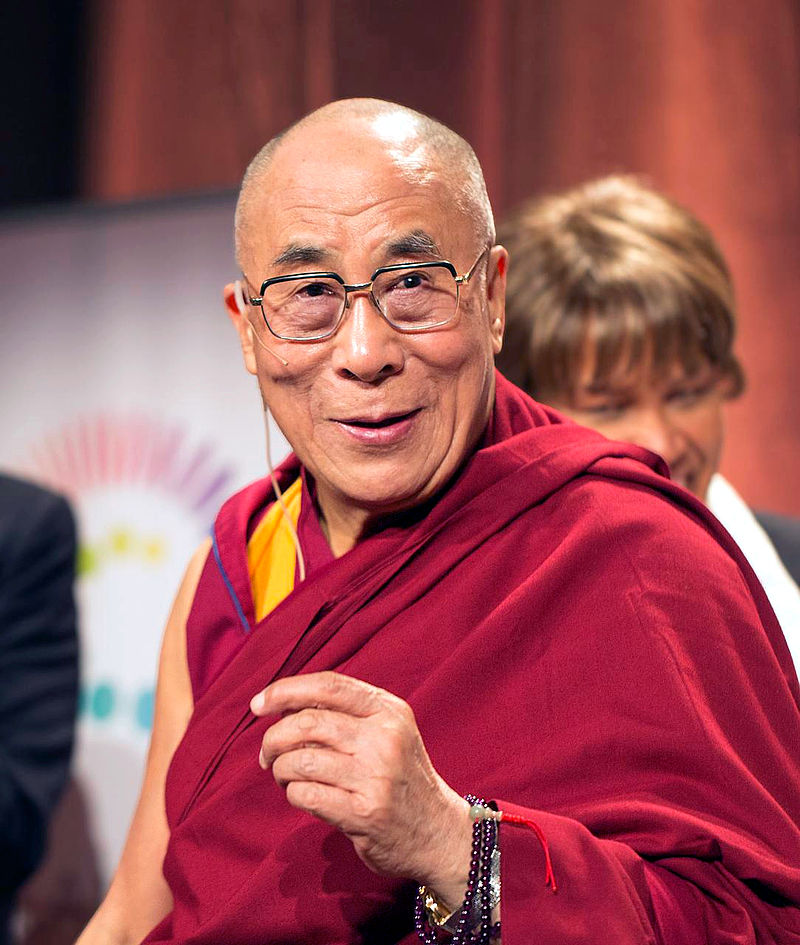 As and when Gyaltsen Norbu visits any monastery or speaks at any event he always talks about promotion of patriotism, rule of law, ethnic unity, social harmony and environmental protection.
As if he is a political leader and not a religious leader.
The location of the Gedhun meanwhile is one of China's most tightly-guarded secrets, one that they refuse to share with anyone.
Despite Beijing's claims that he is safe and does not want to be disturbed, Tibetans continue to demand knowledge of his whereabouts.
Even after China appointed its own Panchen Lama, Tibetans have never forgotten Gedhun Choekyi Nyima.
In May 1996, China admitted that Gedhun and his family were being held at a secret location and China's ambassador to the UN claimed that Gedhun has been put under the protection of the government at the request of his parents, but he did not disclose the exact location of where Gedhun was being held.
In February 1998, American clerics visiting Tibet were told that Gedhun was in Beijing, but in March 1998, the Vice Governor of Tibetan Autonomous Region Yang Chuantang told visiting Austrian delegates that he was actually living in Lhari – the place of his birth.
In April 1998, a third location was put forward when a British journalist was told that Gedhun was studying, possibly in Gansu Province.
The Chinese government still refuses to reveal Gedhun's whereabouts or respond to requests from the United Nations and Western governments to check on his wellbeing.
Recently, it was announced by Chinese authorities that Gedhun has completed his education and is now pursuing a job.
As per Professor Donald Lopez, what happened to Gedhun remains a mystery.
Foreign delegations, and human rights groups annually make requests to the Chinese authorities to be allowed to at least see and meet with the child – now a man.
All of those requests have been denied.
The Chinese continue to insist that he is fine and is living somewhere in China. People speculate he's in Beijing, but he has literally not been seen since 1995.
Chinese now feel that Tibet is a part of China and that the control of its religious institutions should be in their hands.
It is a major power struggle over who will get to choose the religious leaders of Tibet.
And, of course, the greater crisis will emerge with the eventual demise of the 14th Dalai Lama.
However, in order to checkmate China, the Dalai Lama has declared that he will be reborn outside Tibet in exile.
And so on his demise there will be a massive search by the Chinese and a massive search by the exile community held simultaneously to find a new Dalai Lama.