"No lockdown. No local outbreak. No panic. This story is almost too good to be true, but it is true" said Nuseir Yassin, himself a popular video blogger with over 1000 daily 1-minute clips on Facebook, when posting a video online and describing Taiwan under COVID-19.
As of early May
Taiwan set a record of having no confirmed COVID-19 infections for six straight days from April 26th to May 1st.
Located only 130 miles from China, there is intense economic affiliation between two countries.
Nevertheless, Taiwan has maintained an effective control over COVID-19 with just 438 cases of infection, and six deaths as of today.
Due to political issues, however, Taiwan has been excluded from full participation at the World Health Organization (WHO) since 1971.
Despite this, Taiwan, equipped with the experience of dealing with a SARS outbreak 17 years ago has handled the epidemic in a systemic way.
Quick Response
The  Central Epidemic Command Center (CECC) of Taiwan was  set up on January 20th, earlier than the first confirmed case was discovered in the country.
It cut down on direct contacts with China first by canceling Chinese flights as much as was possible to help reject potential sources of infection, before, on January 24th, the Ministry of Finance promulgated a restriction on mask exportation in response to the increasing domestic demand for protective materials.
A national Mask Rationing Plan was soon thereafter implemented, on February 6th, in the hope of ensuring basic demand for each individual and prohibiting unscrupulous firms from hoarding stocks to drive up the price.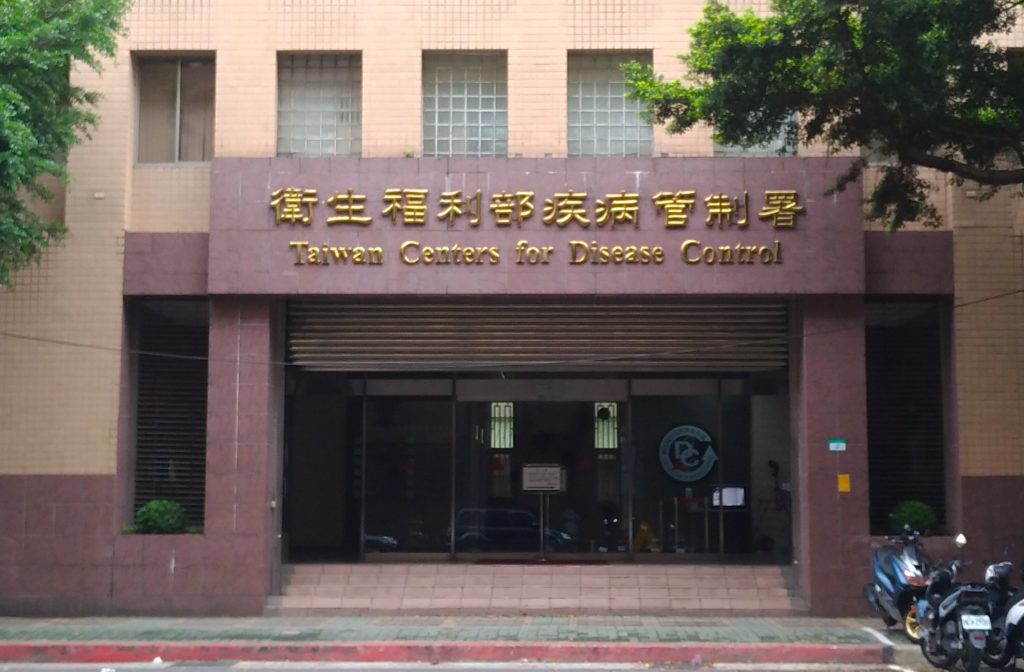 Transparency in release of information
Acting in the public interest the CECC now convenes a press conference on a daily basis to update new measures taken and the latest numbers of those affected.
This first-hand news is also transmitted to the public by way of various  platforms, such as Facebook, Instagram, and an official account on Line.
Big Data Analysis
The government also consolidated the travel history of individuals maintained at customs with the data recorded in the National Health Insurance System so as to better keep track of potential sources of infection.
To relieve the panic caused by a brief mask shortage at the beginning of this pandemic, digital technology was introduced by renowned 'Digital Minister' Audrey Tang.
Each pharmacy now updates  their stock numbers every 3 minutes on the "Mask Map" application, so people can easily find places which still have enough masks to buy before venturing out, without needing to make pointless trips.
Well-organized policies
The CECC along with the government has established different policies and regulations to help cope with the overall epidemic.
In response to the outbreak abroad, people returning to Taiwan will receive screening at airports and are currently obliged to serve a period of home quarantine for 14 days – a policy in force since March 19th.
The Mask Rationing Plan has also rolled out an updated version that means people can pre-order masks for delivery to convenience stores like 7-Eleven and Family Mart.
Mask wearing on public transportation was also made mandatory on April 4th in order to lower the risk of spreading the virus in close quarters.
Care and Tolerance
Additionally, rather than treating patients and those potentially infected infected in a discriminatory manner, the CECC always calls on people to be rational, and not to initiate witch-hunts as it will cause hostility and increased tension in society.
The government has shown care throughout the epidemic, especially towards those in self-isolation, and responds to public doubts and anxiety by way of a hotline number – 1922, whilst continuing to encourage those with symptoms to report soonest.
Amid the chaos brought about by COVID-19, Taiwan itself defends against the threat of the pandemic because of the joint efforts of the authorities and all those living here.