On Wednesday, President Tsai Ing-wen was inaugurated for a second term as President of Taiwan, with a record high-approval rating of 75 percent, largely owing to her administration's successful handling of the COVID-19 pandemic.
But Tsai's second term will nonetheless prove to be difficult, especially since cross-strait tensions are at an all time high.
In January, she won a landslide reelection victory amid the repression of pro-democracy protests in Hong Kong, which helped solidify public opinion in Taiwan against attitudes in favor of accepting rule by Beijing.
Her inauguration speech this week remained consistent with this ideal of maintaining Taiwanese autonomy with Tsai saying she wanted to coexist peacefully with China but would not accept "the Beijing authorities' use of 'one country, two systems' to downgrade Taiwan and undermine the cross-strait status quo."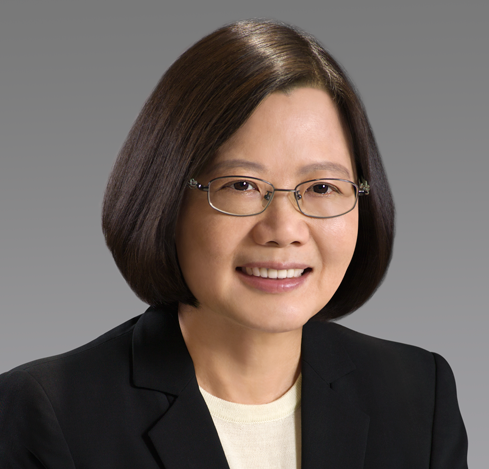 After her inauguration, Tsai also took up leadership of the Democratic Progressive Party (DPP) in accordance with the party's charter which stipulates that, when a member is elected President of Taiwan, that person will become the ex-officio party chairperson, effective from the day of inauguration.
During the handover ceremony, Tsai also spoke of plans to continue cultivating social media talent, and of providing more opportunities for young activists who can help bring about social change – goals consistent with recent talks headed by the DPP to amend the constitution to lower the voting age to 18.
Indeed, Tsai continues to strike a chord with young progressives who fear the inevitable absorption of Taiwan into China.
For this generation, the foreseeable costs are much too significant: it would mean the diminished legitimacy of democratic institutions and freedoms for millions.
Tsai appears to be building off of the social and political successes of her first term, marked by the consolidation of "Taiwanese values" and the legalization of same-sex marriage.
However, she must also not forget where she has tripped in her first four years of power.
Throughout 2017, the administration faced overwhelming criticism when they pushed for pension and labor-market reforms.
Whether or not she can pick up the slack in the economic realm will depend heavily on how well she can lead Taiwan's economy out of the ongoing economic slowdown caused by COVID-19.