Balochistan is Pakistan's largest province situated in a far-flung deserted area near the Afghan and Iran borders.
Yet, despite being the biggest province it is arguably the most backward, most illiterate, and the least developed area of the country.
But if we look back into history, Balochistan was not originally part of Pakistan.
Before Pakistan came into being in 1947, Balochistan was under the rule of  British India and one of its biggest cantonment areas at the time was in Quetta, present-day capital of Balochistan.
During this time Balochistan was ruled by the 'Khan of Kalat' or 'King of Kalat ' (Kalat being one of the districts in Balochistan).
The king decided to stay independent and did not sign an accession treaty with Pakistan.
The British Empire also had given Balochistan under Khan of Kalat its independence before India received theirs.
The sovereign Baloch state after British withdrawal from India lasted only 227 days however.
During this time Balochistan had its own embassies in Karachi and New Delhi and its ambassadors lived in both cities.
On March 26th, 1948 though, the Pakistan army was ordered to move on Balochistan, and forcefully overthrew the Khan of Kalat.
On March 27th, the Khan of Kalat agreed to merge his state with Pakistan by signing an accession treaty at the point of a gun.
It should be noted that the independent Balochistan assembly had at this time already rejected any proposal of the forfeiting of the independence of Balochistan, making this 'agreement' in direct breach of the demands of the Baloch people.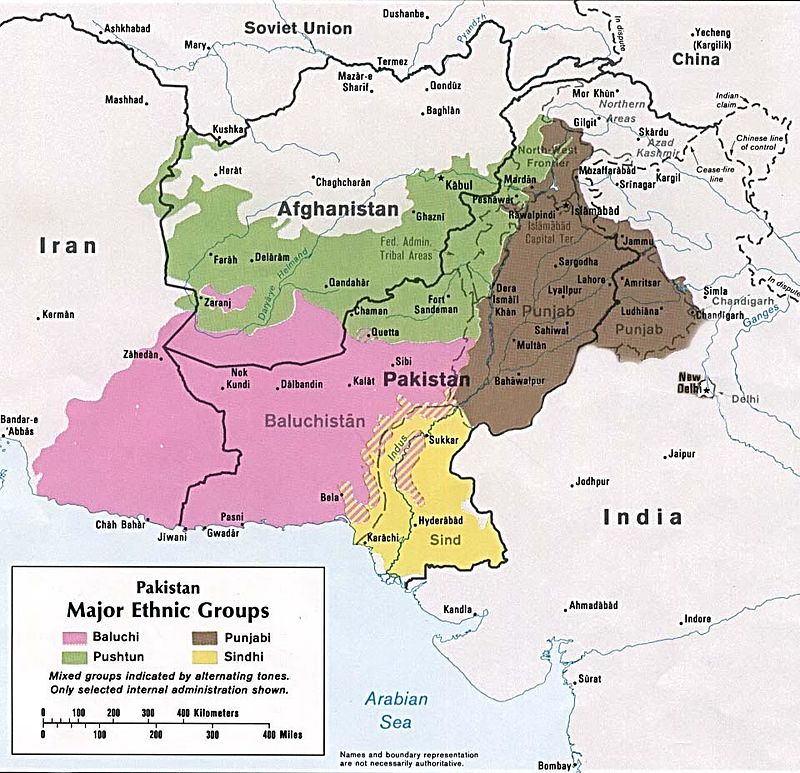 FIGHTING FOR JUSTICE
Then, after a few months under Pakistan, an insurgency broke out, backed by Baloch Nationalist Groups in Balochistan.
And this 'insurgency' is still going on.
Many Baloch nationalist groups titled the BLA, BARS, BLF, etc are still fighting for the autonomy and freedom of Balochistan.
Today, however, despite being the site of all kinds of natural resources Balochistan is still ill-treated both by the Pakistan military establishment and the government in Islamabad leading to almost no international news coverage.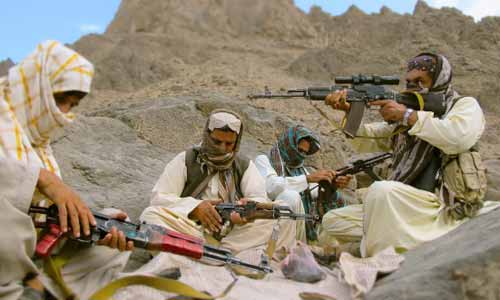 As Pakistan's largest province in terms of area Balochistan only has 3.5 % of Pakistan's population.
But today, this area is the site of the worst human rights violations in Pakistan as a result of Baloch people living in abject poverty, with 90% of cases going unreported because this area has hardly any Internet links, and its geographical remoteness makes it difficult for international groups to cover stories here.
This means that the people of Balochistan are also not able to raise their voices on social media although some educated Balochis living outside Pakistan in exile do so in the form of hashtags like #BalochistanIsNotPakistan and #FreeBalochistan, but most of them remain unheard because of the size of their protest is dwarfed by other issues.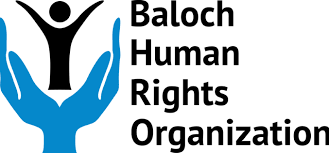 In 2006, reports of Pakistani authorities in the area documented cases of arbitrary arrest, detention, torture, extra-judicial murder, forced disappearances and executions by the Pakistan police, military and intelligence services.
According to Kachkol Ali Baloch, a former leader of the opposition in the Balochistan assembly, more than 4000 people are either missing or have been disappeared forcefully in Balochistan.
And most of the reports of torture, detention as well as the forced disappearances get ignored by the Pakistani media because of censorship applied by the nation's security forces.
Yet Pakistan's media remains quick to accuse India of helping Baloch Freedom Fighters and for being behind disturbances in Balochistan.
This is also important in understanding why Balochis are fighting against the Pakistani establishment.
One of the main reasons Balochis are fighting to gain independence and freedom from Pakistan's oppressive rule and another reasons is to save their precious natural resources from being exploited by the Pakistani Government.
The chief minister of Balochistan recently spoke at a seminar where he clearly stated that " if Balochi people are not given a right to their resources in their province, we would be looking at yet another insurgency and no one will be able to control it ".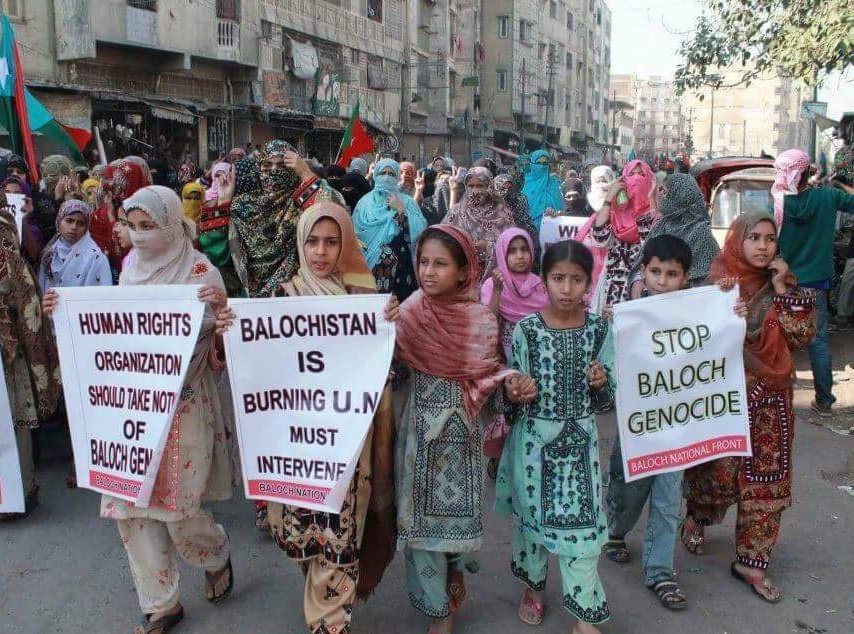 According to many local sources Pakistan, now with the help of China, is extracting precious natural resources like gold, bauxite, chromite, silver, iron ore without notifying the Balochistan people, and without offering compensation – one reason these activities in particular have filled the hearts of many Balochis with hared for both China and Pakistan as they think they are now being cheated.
Subsequently, on November 25th, 2018, gunmen belonging to a Balochi freedom fighter group attacked the Chinese consulate in Karachi.
Balochi freedom fighters also attack convoys of the Pakistan military in Balochistan on an almost regular basis as well as other targets further afield.
The latest such attack, on June 29th 2020, saw a gunman from the Baloch Liberation Army launch an attack on the Karachi based Pakistan Stock Exchange.
This attack was a 'fidayeen' suicide attack which clearly tells us that Balochi fighters are willing to give up their lives to fight for their land and for their people.
In an Al Jazeera documentary released in 2012, a freedom fighting group leader clearly stated that 'if Pakistan continues to target and harass local youth and women of Balochistan then insurgencies in Balochistan will not stop here, but the Balochi people will target the main cities of Pakistan like Karachi and Rawalpindi'.
The NEGATIVE IMPACT OF CPEC ON BALOCHISTAN
CPEC – (The) China Pakistan Economy Corridor is a joint China-Pakistan project in which China is constructing and developing various infrastructure projects in Pakistan. According to Pakistan, CPEC will be a game changer for Balochistan as road connectivity and the industry thereafter developed will improve the local economy.
But there is a story Pakistan does not want the world to know, a negative side to the China-Pakistan CPEC project.
According to Balochi activist Shah meer Baloch, after seeing Pakistan's treatment of Baloch' people in the past, the young and intellectual Balochis are now suspicious and in a dilemma.
According to him the CPEC development supposed to give jobs to thousands of local people in Balochistan is just not happening.
Instead, Pakistan is giving the job opportunities to outsiders.
According to said activist, Pakistan thinks that the Balochi people may belong to banned freedom fighting groups and thus may harm the projects. Adding to this, issuing fictitious Balochistan domicile certificates to refugees is also impacting the local Balochistan people as they now fear of domicile change in Balochistan.
This fear is not limited to Balochistan's younger generations either. It also includes Balochi politicians and intellectuals.
Senator Mir Kabeer Ahmad Mohammad Shahi of the ruling National Party in Balochistan, and a member of the Senate Special Committee on CPEC, has given much thought to the enormous demographic changes in the province that CPEC may bring about.
He has demanded that the government enact legislation to protect the native people of the province from the anticipated influx of new arrivals there.
He further added that the locals would welcome infrastructural development and massive projects launched in Balochistan, but only if they really do benefit the locals.
Also from the CPEC project's entry point in Gwadar, to its exit point in Gilgit-Baltistan, the state's response to local dissent and alienation has been an overbearing security presence, marked by army checkpoints, intimidation, harassment of local residents, destruction of their homes for infrastructure development, and crackdowns on anti-CPEC protest.
ROLE OF WORLD COMMUNITY IN BALOCHISTAN
It is very important for the world to respond to the crisis which is currently going on inside Balochistan.
Powerful nations like the United States, UK, India, Australia, Japan etc need to wake up to these issues and to raise the case of human rights abuses in Balochistan wherever and whenever they can.
For decades Pakistan has kept the Balochistan crisis tightly under wraps by way of travel restrictions for foreign travelers.
Independent local journalists and foreign journalists are generally not allowed to travel to the different areas of Balochistan for reasons of safety.
It is equally important for the UN Human rights groups and NGOs to travel in these areas to witness the reality with their own eyes.
International groups too must keep the pressure on Pakistan to allow Internet access and mobile communications in these far-flung areas.
International organizations of all types must listen to the voice of exiled Balochis in order to understand the current 'real ' situation in Balochistan.
It is also equally important for Pakistan to not practice hard tactics in Balochistan as this may be the final nail in the coffin for the Freedom of Balochistan, or the safety of Pakistan
Editors note:
About the writer
Aditya Singh Gaur is a graduate of Jaypee University, India, and has a keen
interest in, and knowledge of strategic affairs and international relations.
He is on Twitter at @beingadiisingh