Two U.S police officers have been shot in the city of Louisville following the decision by a Grand Jury that no charges would be brought regarding the shooting death in March of African American hospital worker Breonna Taylor.
Taylor, 26 at the time of her death was shot multiple times when local police burst into her home on March 13th.
Immediate reports from Louisville Chief of Police, Robert Schroeder indicate that the injuries received by the officers are not at this time considered life threatening.
Schroeder also added that a suspect in the shootings was being detained for questioning by police.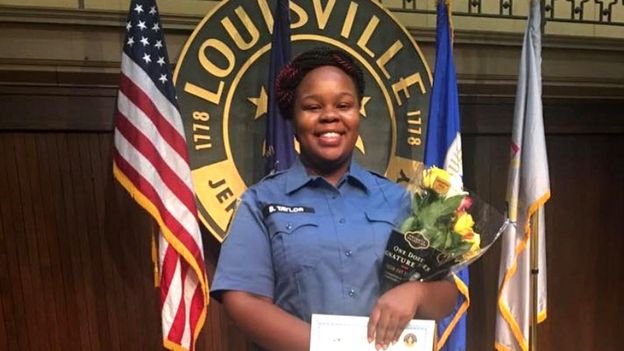 One of the officers charged in the case before the Grand Jury, Brett Hankison, had initially been accused of causing Taylor's death after he was part of a unit investigating a narcotics case and shot around ten rounds into Taylor's apartment in the early hours of March 13th.
He was later fired – on June 23rd – for his role in her death.
Ballistics reports later confirmed that a Detective Myles Cosgrove had fired the fatal shot that killed Taylor. At least six shots had hit the victim.
Local mayor Greg Fischer has put in place a curfew between a 9:00 pm and – 6:30 am local time for the next three days, although there were reports the curfew was being ignored.
"We know that the answer to violence is never violence and we are thinking about those two officers and their families tonight. So I'm asking everybody: please, go home. Go home tonight," the mayor said.