President Donald Trump plans to offer financial incentives to American firms currently operating in China to leave the country and move back to the US.
It is understood the incentives would primarily take the shape of tax credits.
Reports indicate that Mr. Trump has also said he would limit government contracts awarded to companies that currently outsource projects to China – in line with recent security-centric moves by the U.S. to become less dependent on Beijing across a range of fields.
Speaking Monday, the president said he would create 10 million jobs in the U.S. in just 10 months as "we will end our reliance on China."
Observers now see the Trump administration as moving beyond the scope of Chinese tech company links to the U.S. in its bid to guarantee national security.
Early moves in this direction earlier on in the year saw clampdowns on popular online apps TikTok and WeChat with multinational tech company Huawei also targeted – moves that served to ratchet up the tension between the U.S. and China in the run up to the 2020 Presidential Election.
"We will create tax credits for companies that bring jobs from China back to America," Mr Trump said, adding "We built the greatest economy in the history of the world and now I have to do it again."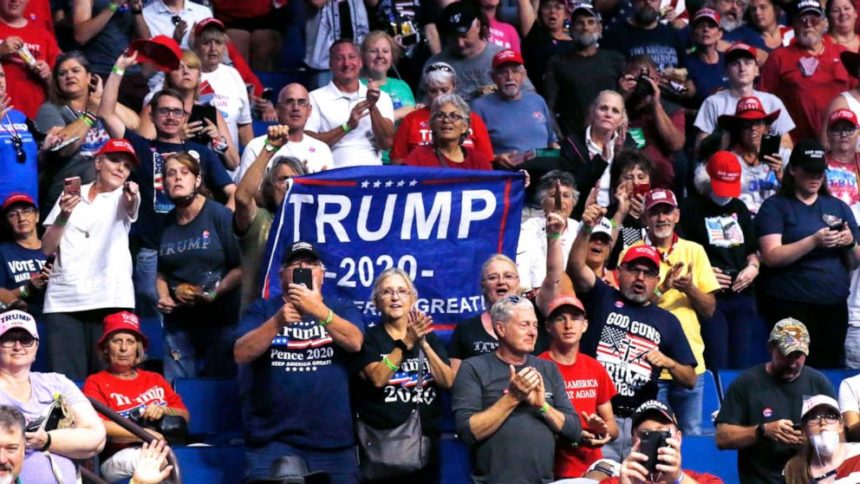 Mr Trump did not stop at firms related to national security, however, also saying that "we will make our critical drugs and supplies right here in the United States."
In addition to pharmaceuticals, household names such as Apple and Nike could feel the effects of Trump's desire to bring jobs home in a bid for votes come the November election.