In news breaking across the U.S. today, three Cuban nationals have been rescued by the United States Coastguard after being stranded in an uninhabited island in the Bahamas for over a month.
Lost for what is believed to be 33 days in total, the trio were initially spotted by a patrol aircraft passing over remote Anguilla Cay between the holiday hotspot of the Florida Keys and Cuba.
It has been speculated in the U.S. that they were trying to make their way to the United States when they got into trouble and were stranded.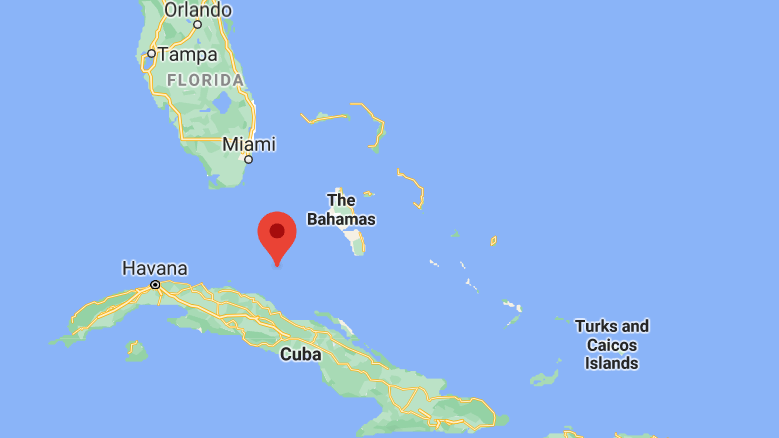 A crew member of the aircraft that found them later told the UK's BBC that he was "amazed that they were able to survive for so long".
It is understood the three Cubans had survived by eating coconuts although once spotted by the US Coast Guard, had food and water dropped by the aircraft.
A radio was also dropped according to reports but according to Lt. Beecher, a member of the rescue team speaking to the BBC "….in my broken Spanish I was able to discern that they were from Cuba and that they needed medical assistance. They made sure to stress that they had been on the island for 33 days,"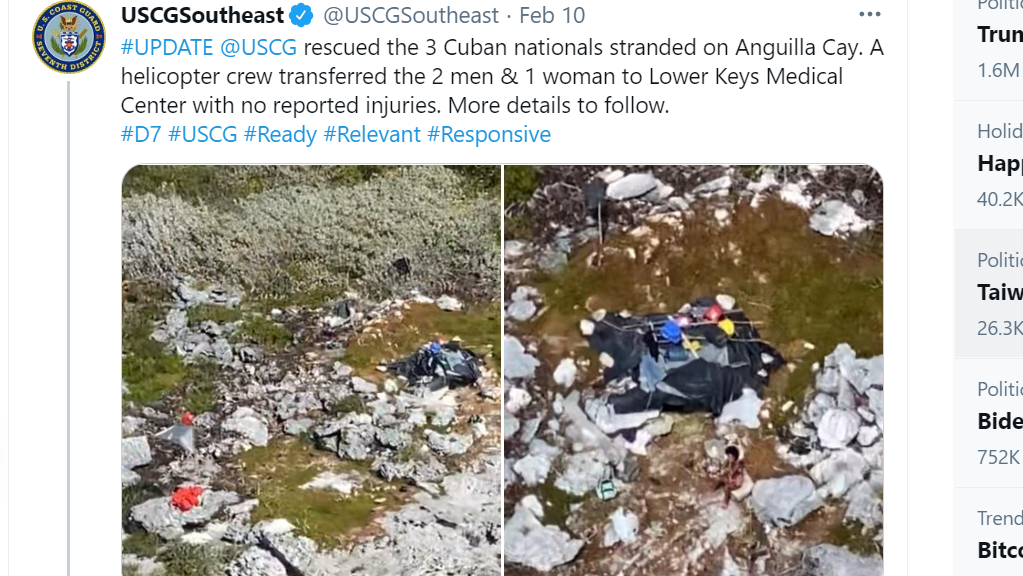 The two men and one woman were eventually rescued and taken to receive medical treatment in Florida from where they were later processed through US Immigration and Customs Enforcement channels.