The Taiwanese cargo vessel Ever Given, currently blocking the Suez Canal is causing almost US$10 billion a day in blocked goods.
At 400m in length, roughly equivalent to four soccer pitches, the 200,000 ton Ever Given is one of the largest vessels in the world and first ran aground in the Canal earlier in the week.
Operated by Taiwanese firm Evergreen Marine, the ship is capable of transporting 20,000 containers at a time and could take weeks to move according to reports from the area.
And the delay to all the other vessels prevented from passing through the same stretch of water is coming at a price.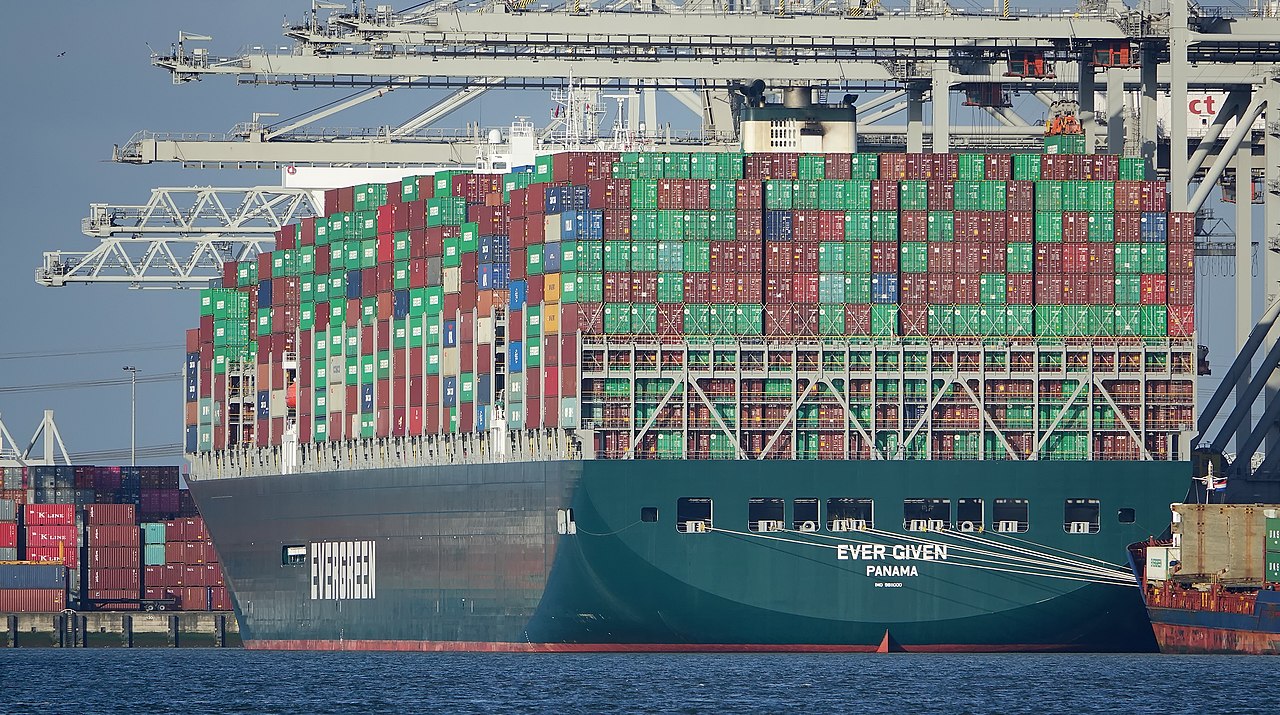 On paper the vessel is owned by Japanese firm Shoei Kisen Kaisha and registered in Panama.
Lloyds, the UK's iconic shipping agent has now said the Ever Given is costing up to US$400 million per hour in trade, or around $9.6 billion a day, with this figure made up of around $5.1bn in westbound delays and eastbound delay costs reaching $4.5bn in a single 24 hour period.
The Ever Given was on its way from China to Rotterdam in Holland.
Reports from Lloyds now indicate there are around 320 vessels being held up by the Ever Given – 160 at each end of the Suez Canal – including 24 oil tankers and over 40 large scale cargo carriers.
12% of the world's total trade moves through the Suez Canal.