In a stimulus move aimed at boosting consumption, Taiwan's Premier Su Tseng-chang yesterday announced the launch of a new voucher program that will permit Taiwanese nationals and their foreign spouses to purchase vouchers worth NT$ 3,000 at a cost of just NT$ 1,000.
Somewhat controversially, however, according to Taiwan's Interior Minister, Hsu Kuo-yung, the system is currently limited in scope with foreign residents without a Taiwanese spouse, and migrant workers unable to buy the vouchers.
The vouchers are to be issued from mid-July in paper and electronic form according to Premier Su.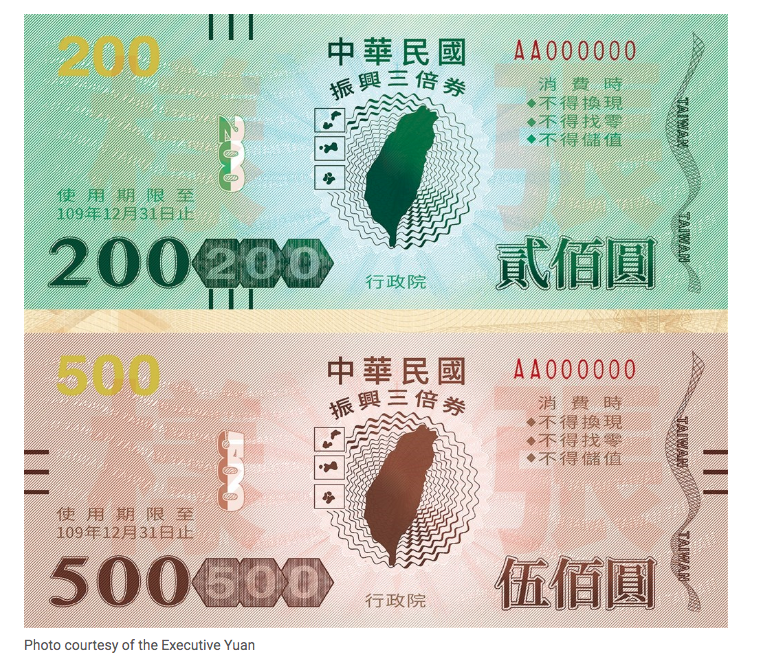 It is hoped the so-called "Triple Stimulus Vouchers," will boost real time sales by up to NT$ 70 billion according to Taiwan's national news agency, CNA.
The vouchers can be pre-ordered in paper form at most major convenience stores from the start of July with delivery made by the 15th of the month.
In similar form, vouchers can be purchased at 1,300 Taiwan Post Offices from July 15th.
National Health Insurance cards are required when making voucher purchases.
It is understood the vouchers can be used in a variety of areas including night markets, and restaurants and will be valid until the end of 2020.
The vouchers can also be used to purchase event tickets online, but can not be used for other forms of online shopping.
Those looking to purchase the vouchers in digital form can do so using smart cards or credit cards.
The Premier added that families or households in the low income bracket who may struggle to find the NT$ 1,000 to make the initial voucher purchase will receive direct deposits of NT$ 1,000 from the government to then enable voucher purchase.