TAIPEI

,

March 26, 2021

/PRNewswire/
-- The 3rd annual World System Integration Conference in 2021, has been
 held
 online
and it was 
the first time the forum
was
held
virtually (both off and online).
The conference discussed
smart city development trends and
brought about
system integration international cooperation business opportunities.
[caption id="" align="aligncenter" width="600"]
The Vice Minister Chuan-Neng Lin, Ministry of Economic Affairs (middle) awarded the System Integration Outbound Award to Glory Technology Service, FETC International, Asus Cloud, AAEON Technology (from left to right)[/caption]
Industrial Development Bureau Deputy Director General Pei-Li Chen of Taiwan at the address mentioned that system integration has become an important industrial development trend in recent years.
Taiwan's Industrial Development Bureau is promoting Smart City and Town 2.0 Project, linking international partnership as their goal.
SIPA "Online Exhibition" Initiation
Responding to the post-COVID era, in order to demonstrate
Taiwan's
diversified system integration smart solutions, the Industrial Development Bureau, in the Ministry of Economic Affairs
works with

Taiwan's

Osense Technology Co., LTD O'EXPO online exhibition solution's "SIPA Online Exhibition Center" to bring System Integration Promotion Alliance Project Office online.
The office
 provid
es
system integration
and
 offline-virtual integration's new type of service, virtualizing offline business discussion processes. At the same time it is incorporating AI analysis techniques to see user behavior, leading client business discussions, optimizing exhibition results and increasing resolution efficiency.
2021 System Integration Outbound Award
The award-winning FETC International CO., LTD. Implemented RFID Multi Lane Free Flow in
India's
NH-44 highway (From Delhi to Chandigarh
) p
roject scope includes design, construction, operation and maintenance. Potential markets include all highways in
India
, state highway and other ETC-derived smart city solution
s h
ave successfully been duplicated in
Thailand
.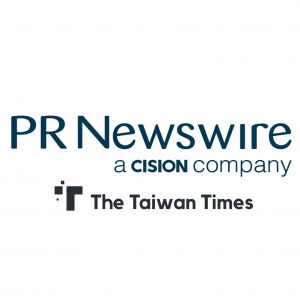 Glory Technology Service Inc.'s "
Manila
Metro 3rd Line Renovation and Maintenance Project" is an example where Glory Technology Service Inc. utilized domestic metro and HSR data transmission system integration experience to demonstrate
Taiwan's
strength of successfully sending outbound supply chain systems. Aside from
Thailand
and
the
Philippines
, this year they also secured
India's
metro system project, thereby successfully entering the Indian market. ASUS Cloud's "AI Cloud System Solution" also provides cloud AI solutions by working with Temasek Holdings Private Limited's Certis Group
to assist the 
establishment of Certis Centre for Applied Intelligence (CCAI), researching and developing technological compliance and surveillance,
and
AI applications
which
is turning these into business opportunities. Through continuous updating and optimizing the AI pipeline automation process is
reaching
goals of low-latency, independence, compliance, simplified data and security. In the future
,
this successful model will be duplicated to clients all over the world.
By PR Newswire