For the fifth straight day Thursday, Taiwan announced no new cases of coronavirus – COVID-19 – had been detected.
The news was greeted with cautious optimism across social media with Taiwanese legislator Wang Ting-yu one of the most prominent and vocal English language speaking government officials to take to Twitter to ask the public to guard against complacency.
"We can't relax yet" Wang said in his Thursday evening tweet, continuing "Wash your hands with soap (and) often. Wear a face mask properly. Avoid crowded places. Don't touch your eyes, nose or mouth. Keep a space of 2 metres from others."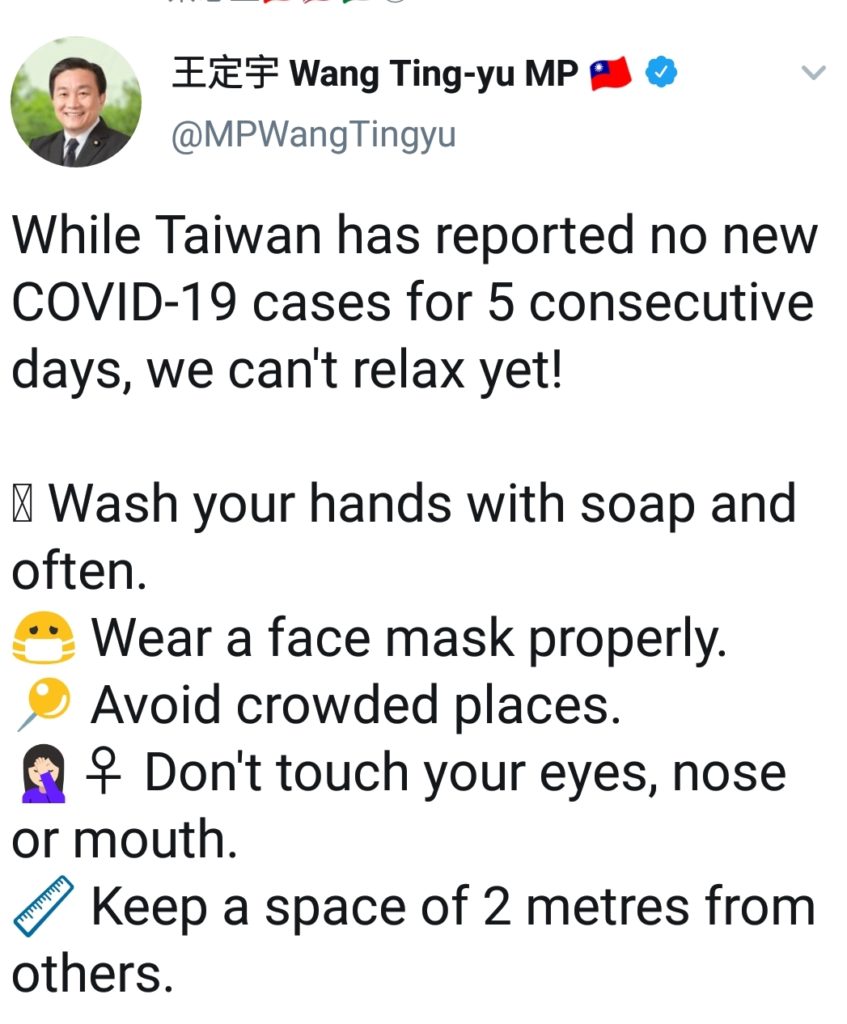 Taiwan has so far announced 429 cases of the latest coronavirus in the country, with six deaths – numbers far lower than most other nations in the world.
Over 63,000 tests have been carried out around the country.
Globally COVID-19 is still rampant with many nations stuck in some form of lockdown.
To date, over three million people have been infected by the virus in almost 200 nations. Of these, 234,000 are confirmed to have died because of their infection.
The nation with the worst figures as of Friday, May 1st remains the U.S.A. Figures from Washington indicate that over 1.1 million have caught the disease, with almost 64,000 fatalities to date.
Some reports from the U.S. seem to indicate that infections are starting to level off, but the popular belief remains that Washington's reaction was too little, too late.