According to the statement released by the Presidency, Ambassador Alqanbi has extended the greetings of the government of the United Arab Emirates to President Bihi.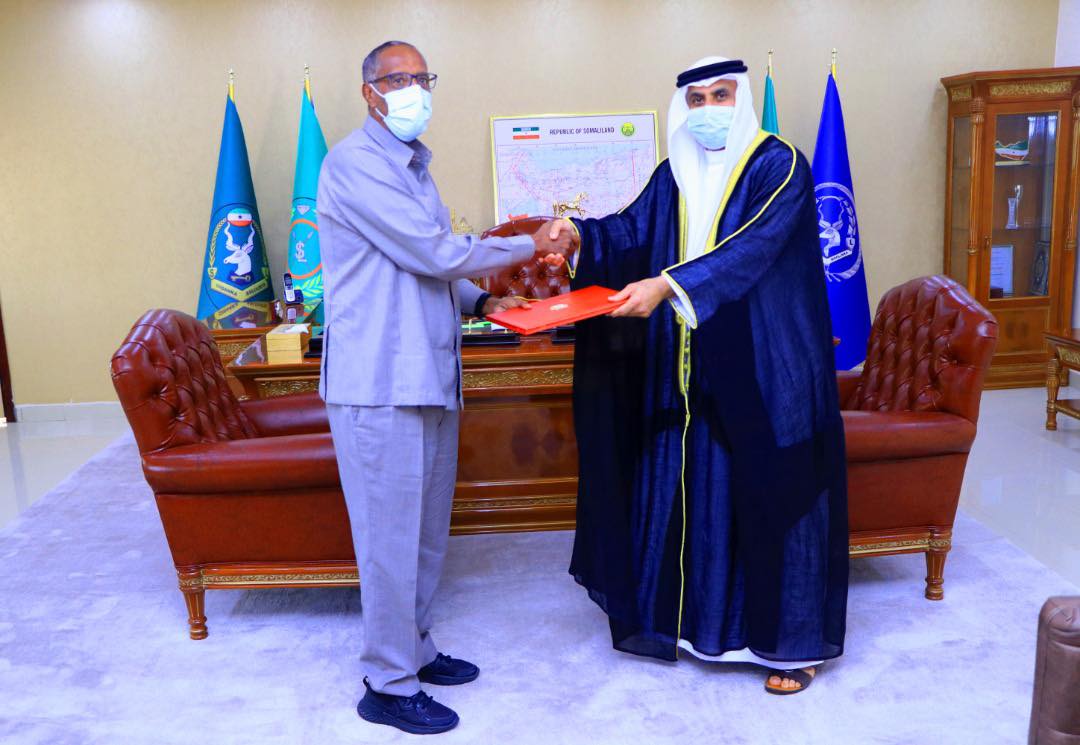 The United Arab Emirates has been the largest direct foreign investor in Somaliland via Dubai DP World Port's US$450 million Berbera port expansion and management deal signed between the two countries many years ago.
The United Arab Emirates has also been the latest Villa Somalia target for harassment following its statement on Somalia's failed elections and for referring to Mr. Mohamed Abdillahi Farmajo as interim President.
Somalia has also in the past lodged numerous protests against the UAE especially following the signing of the Berbera DP World Port deal.
It is unclear if any of Somalia's diplomatic belligerence has prompted the UAE to tacitly recognize Somaliland and send Ambassador Alqanbi.
Under President Bihi, Somaliland has enjoyed a string of diplomatic successes starting with the establishment of bilateral ties with Taiwan last year.
This article first appeared in the Somaliland Chronicle and is republished with permission