TTT Taichung: Taiwan's school uniform regulations have once again been 'loosened' with the nation's  Ministry Of Education (MOE) saying it is now unlawful to give detention to students if they violate school uniform regulations. 
Following the MOE's adjusted regulations, after school detention because of a student's attire is no longer permitted; opening the door to students wearing any extra clothing, such as scarves, gloves, or even hoodies if needed – a welcome amendment no doubt during the north of Taiwan's current extended cold spell.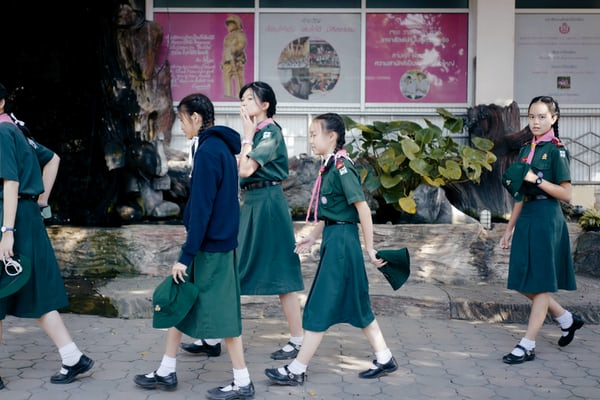 The head of the student committee at Kaohsiung's Municipal Kaohsiung Senior High School (KSHS), Tang, Heng-Chun, told the TTT that the school allowed kids them to combine school attire with non official clothing, under certain circumstances, such as at graduations, closing ceremonies of the semester, but that the basic uniform code is still required.
The head of the department of student rights in the student's association at Taichung's Municipal First Senior High School (TCFSH), Jeffery Lin, meanwhile told TTT that the school applies "a-uniform-day" as a form of positive discipline, under which students who have violated the rules are asked to wear the proper apparel in front of an instructor.
Asked by TTT if a student's casual attire being acceptable would not show the gap between rich and poor, Jeffery Lin said "Not only does clothing worn (by youngsters) reveal if you're wealthy, but so do accessories and stationery. It's not a strong excuse (for me) to ban it (though)."
He continued," we've all been told that school is a microcosm of society, so instead of worrying about campus security, the better choice is to cultivate students to be alert of (their) surroundings."
While there are some in favour of freeing up uniform use, others feel a strong connection to uniforms, which symbolize a sense of belonging to schools.
But whether today's students feel this or not, students themselves should have complete freedom in deciding how they dress. Shouldn't they?
There's still a long way to go until we achieve that.