Around 70 Taiwanese and Norwegian nationals gathered in Taipei on Sunday to celebrate Norwegian National Day.
In an event that involved both a parade and a flag raising ceremony, several Norwegian nationals joined around 60 members of the local NGO, Taiwan Digital Diplomacy Association (TDDA) for the event that began in Da'an District, eventually moving north through the Jian Guo Flower Market (see image below) to the nearby Taiwan Contemporary Culture Laboratory.
Speaking at the event, TDDA Chairwoman Kuo Chia-yo said "Interactions between Norway and Taiwan usually involve business or government issues. We hope today's event will bring the civil societies of the two countries closer" according to Taiwanese government media.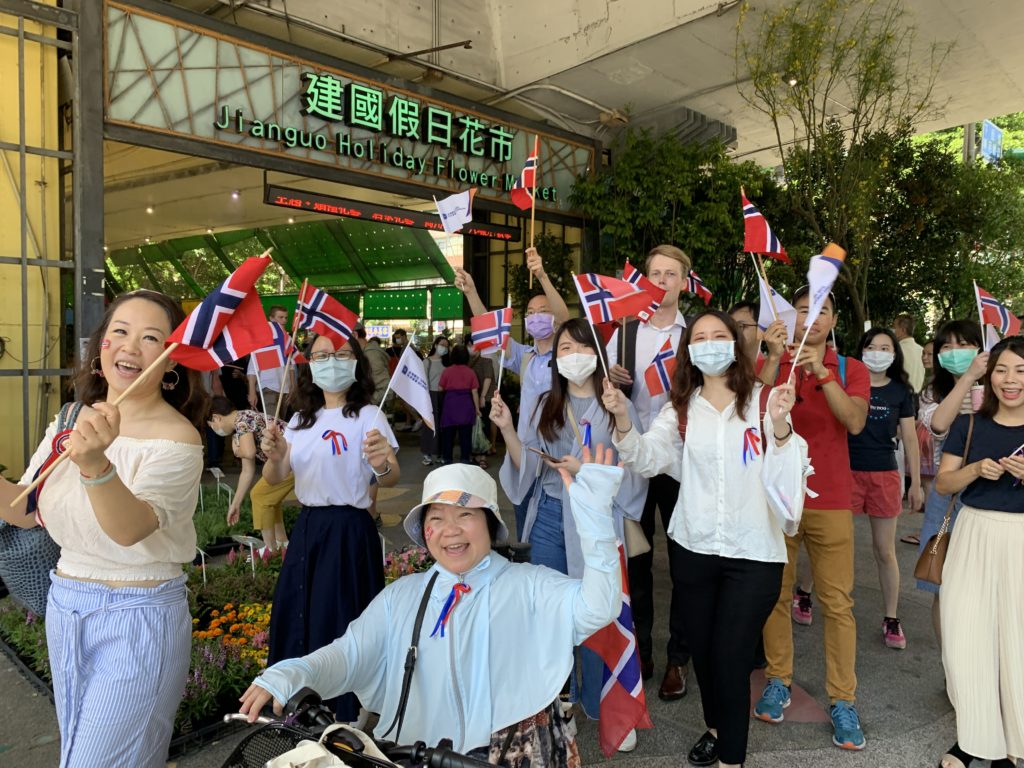 It is understood that there are fewer than 20 Norwegian nationals in Taiwan at present, the majority of them students.
Norway has no formal or even informal relationship with Taiwan. The Norwegian trade office to Taiwan in Taipei was closed around 16 years ago, with the Taiwanese office in Oslo also shutting its doors back in 2017.