The globally renowned NME – a UK music brand has finally launched its product in Asia to help the region at a time the local entertainment industry has been hit hard by the COVID-19 pandemic.
Based in Singapore, the new NME website will be focusing primarily on South East Asian music from the island state in addition to Malaysia and the Philippines, although there are rumours expansion will follow into other areas in the near future.
"Expect the best music writing and multimedia content, from breaking news to long-form features to authoritative guides on the many vibrant scenes across Southeast Asia," NME Asia editor Iliyas Ong said.
It is understood the main team based in Singapore will oversee a number of music journalists working across the region just as the brand gets used to being in print once more after it recently started publishing a hard copy magazine in Australia.

The chief executive of BandLab Technologies, officially the owner of NME, Meng Ru Kuok, said "Even though live events, tours and travel are on pause globally, there is still incredible creativity coming out of this region which we want to highlight."
The brand, while remaining one of the biggest names in the industry is still facing an uphill battle, however, with hard copy publications largely a thing of the past and online distribution of music forming an increasingly important part of its current business make-up.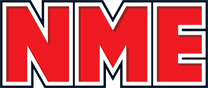 NME – in full – New Musical Express, first came into being when published in March 1952, and through the 60s and 70s became the unofficial spokesman for all things British in the global music scene.
In time it became the planets most important weekly music magazine, but in 2015, resorted to circulating as a free publication.
By 2018, after 66 years of publishing, NME moved into an online format only and a year later the NME and Uncut magazine brands were sold to Singapore based BandLab Technologies.