Garowe (PP News Desk) — The Puntland State President Said Abdullahi Deni has launched a fundraising campaign to finalise the construction of an El Dahir to Erigavo Road.
El Dahir is a small town on the Somaliland border.
President Deni described the project as a self-help initiative showing what people of Puntland are capable of accomplishing in the face of limited resources and other challenges.
The "One person, one barrel" theme drives the fundraising aimed to complete the project.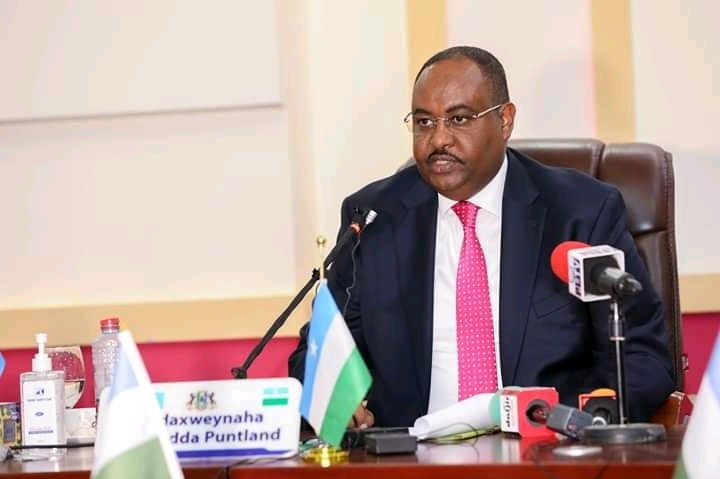 Participants at the event contributed money to buy more than three thousand barrels of tar to be used for the road surface.
The Puntland Parliament Speaker, cabinet ministers, local businesses, traditional leaders and members of the civil society all attended the event.
Last month Puntland State Vice President Ahmed Elmi inaugurated the second phase of the El Dahir to Erigavo road construction project.
The road will economically revitalise a part of Somalia that has long been plagued by lack of infrastructural amenities.
This article first appeared in the © Puntland Post, 2021 and is republished with permission.