On the same day a visiting Philippines national became the 475th confirmed case of coronavirus infection in Taiwan, in Metro Manila and the adjacent region of Calabarzon, authorities have extended an ongoing general community quarantine period until August 15th, and at the same time the local COVID-19 task force has announced that it would now require the wearing of face shields in addition to face masks.
In the case of the visitor from the Philippines, Taiwanese anti-virus authorities released a statement saying "
the case had no symptoms when he entered the country on July 31st. After quarantine at the airport, his family drove to the epidemic prevention hotel for home quarantine. He developed a mild fever on August 1 and was diagnosed today. He is now hospitalized and (being) treated in isolation."
In the Philippines on the same day, COVID-19 task force spokesperson Mt. Harry Roque said "We will have stringent enforcement of minimum health standards, these are the washing of hands, wearing of masks, and social distancing. And the wearing of [face shields], there are now four minimum health standards,"  also saying these rules are being enforced as a result of rising levels of coronavirus infection in the region.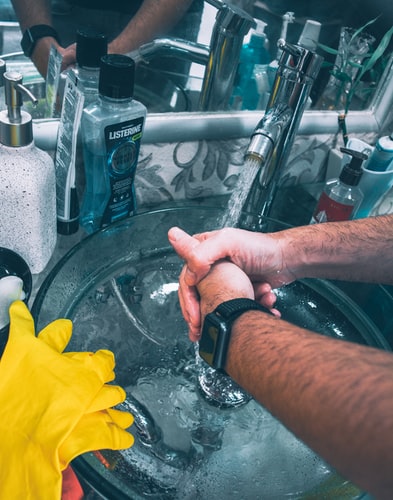 No start date for the new rule was mentioned, but it is understood that local government groups would immediately start implementing a range of related measures in high-rate infection areas.
The Philippines has seen the virus lead to 2,059 deaths according to latest data available from just over 103,000 infections, with at least one research group in the country projecting this number to jump to 140,000 by the end of the month.