The end of December saw shipbuilders in South Korea receive a flurry of orders for what are thought to be large scale heavy-duty LNG (liquefied natural gas) carriers.
Reports indicate that two of the nation's biggest ship builders confirmed orders for a total of seventeen LNG carriers; Samsung Heavy Industries (SHI) receiving orders for eight carriers, and Korea Shipbuilding & Offshore Engineering Co. (KSOE) for nine.
At least four of these are thought to be headed to an Africa based owner although details on the remaining orders have yet to be fully publicised.
What is evident in the orders being placed – and the majority set to be delivered by the middle of the decade – is that LNG will remain a significant feature in the proposed energy mix of most nations for the foreseeable future.

This does not bode well for industrial nations in east Asia and Europe as many push towards carbon neutral goals by the middle of the 21st century.
The SHI deal for the four carriers headed to Africa is thought to be worth around US$734 million and comes with a reported delivery date of May 31st 2024.
SHI will be sending the remaining four carriers south when finished, to Australasian based clients, again at some point in 2024, and for similar amounts.
Detailed ship specifications at this time are unknown.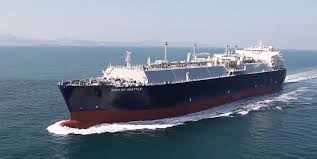 The KSOE deals were announced on the same day as their domestic rivals just prior to Christmas, and constitute two orders of three carriers apiece, all to be delivered between late 2023, and the summer of 2024.
The majority of the KSOE carriers are thought to be headed to Panamanian or Bermudan registered firms although Oceania will again feature in at least one order.