In reports from Japan, a Maritime Self Defense Force submarine named Soryu has hit a commercial ship while surfacing.
In the incident around 50 kilometers south of one of Japan's main islands, Shikoku, sources indicate there was only minor damage to the submarine, but according to initial reports no information on the result of the collision as it pertained to the civilian vessel.
Domestic television in Japan has identified the other ship involved as the Ocean Artemis, a Hong Kong-registered shipping vessel said to be carrying some 90,000 tons of iron to Okayama Prefecture to the west of Osaka in Japan.
It had been travelling from Qingdao in China with 21 Chinese crew aboard when the submarine surfaced and the vessels collided.
Using diplomatic-speak routinely trotted out by senior government officials on such occasions, Japan's Defence Minister Nobuo Kishi called the collision "extremely regrettable."
And although Mr. Kishi's ministry was initially unable to identify the commercial vessel, he was able to state that the Chinese crew aboard the Ocean Artemis didn't even feel the collision and had thus left the area.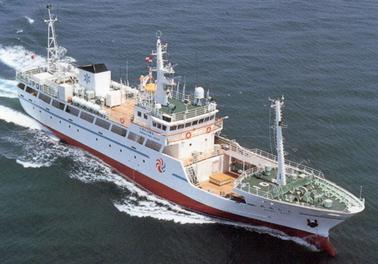 Comparisons were already being made on some Japanese language social media forums to the surfacing of the Los Angeles Class U.S. Navy submarine, the USS Greeneville off Hawaii in the Pacific Ocean on February 9th, 2001 in which the fast attack submarine sank the Japanese fisheries training vessel Ehime Maru – Ehime being one of the four prefectures in Shikoku near where this incident took place.
In that accident four Japanese children in addition to two of their teachers and three crew lost their lives.