The Czech Senate President Milos Vystrcil visited Taiwan on August 30th, marking a milestone in strengthening the diplomatic bond between Taiwan and European allies.
In a formal speech delivered at Taiwan's Legislative Yuan, Vystrcil said "I am Taiwanese," referencing former American President Kennedy's well-known anti-communist speech in 1963.
Taiwan President Tsai Ing-wen took to Facebook to express her hospitality towards Vystrcil's visit: "Taiwan and (the) Czech (Republic) both went through a tough time of fighting for freedom and democracy," she said, "we're dedicated to cooperating with our democratic allies and participating in international affairs."
Taiwan's Foreign Minister Joseph Wu also tweeted, "it's time for like-minded democracies to cooperate closely in safeguarding strategic industries and key infrastructure from malign actors." The well known minister said that he was "touched" by Vystrcil's words.
As Taiwan and the Czech Republic seem to have built on a deeper diplomatic tie, China, on the other hand, isn't quite as happy.
Chinese Minister of Foreign Affairs Wang Yi issued a stern warning about the trip, saying that Prague will 'pay a heavy price' for the visit.
Ever since Taiwan established its own government in 1949, the Chinese government has been committed to reuniting Taiwan with the island, and has strongly forbidden any international force meddling with what it calls its "domestic affairs," which includes supporting Taiwan as an independent political entity in any way.
The verbal clashes didn't stop after Vystrcil's visit.
Czech President Milos Zeman condemned Vystrcil's visit to Taiwan as a "naïve instigation" against China, saying he will never invite Vystrcil to (be a part of a) diplomatic policy conference.
According to Prima, a local news network in the country, Vystrcil emphasized the fact that he'd never mentioned Taiwan as an "independent country," arguing that the visit was an act of standing up for democracy.
Czech Prime Minister Andrej Babis does not approve and recognize the visit either: "Out of 193 members in the UN, only 15 countries acknowledge Taiwan as a country. Does that mean other countries are being submissive to China?" Babis said in challenging Vystrcil's reasons for visiting Taiwan.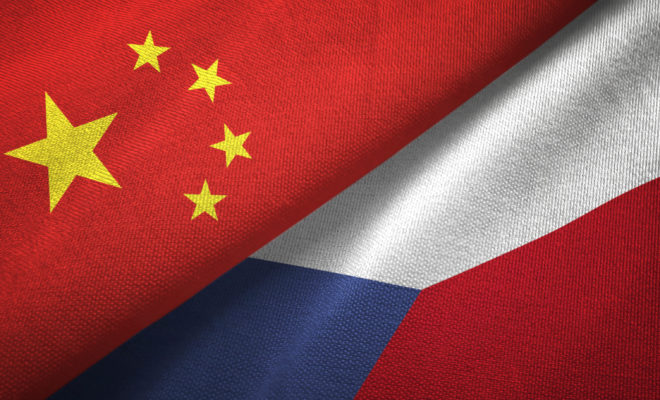 The PM also criticized Vystrcil as a newcomer in the field of diplomacy and international affairs.
While Vystrcil's visit has been interpreted as a Taiwan-friendly move, the Czech Republic does not appear to be willing to make any promises to Taiwan because of the one-China principle and current political circumstances.