This is a second guest piece by Wing Cdr. (retd) Sahil Mishra, a former Indian Air force officer, and National Defense academy alumni.
The Wing Cdr completed his Air force training in Hyderabad, before being commissioned as a fighter pilot. He took charge of ground duty after a decade flying MiG's, and also worked in the IAF in Personnel Management, Procurement, and Training.
The Chinese strongman Xi Jinping announced the Belt and Road Initiative (BRI) with much fanfare in 2013.
This trillion-dollar effort by the Chinese Communist Party (CCP) to project power overseas, mainly through economic means, is a classic case of neo-imperialism.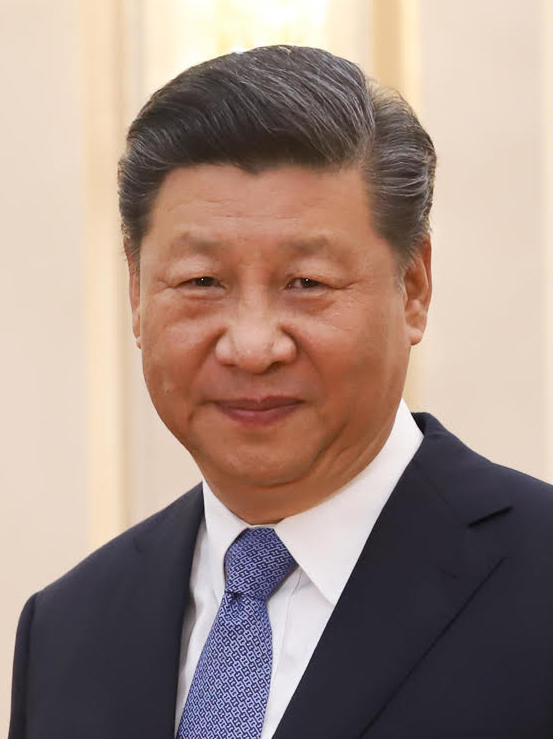 The Chinese strategy of capturing a nation's attention is two-fold; corrupt the political system and create conditions of debt trap in the host country.
This strategy has been followed in almost all BRI partner countries, with varying degrees of success. However, the push-back against China and its policies with specific reference to BRI has been enormous and the chorus against China in this regard is only getting stronger day by day.
This push-back has become pronounced as a result of the (so-called) China virus and its origins in Wuhan. 
This analysis looks at instances of push-back against China and its policies, in myriad ways, not just in the context of BRI, but also against the larger backdrop of the angst against China today.
Recall that most nations are vulnerable to Chinese debt diplomacy and instances of push-back have tended to be tactical, rather than strategic in nature.
So, one could witness clashes in Kenya between Chinese company executives and local workers, or worse, street clashes against one form or the other of discrimination by the Chinese in South East Asia.
At a strategic level, countries have pushed back by building allies elsewhere, from whom other forms of investment could be availed.
The US, Australia and Japan for instance, have initiated their own form of aid and assistance in South East Asia and the Pacific Islands to prevent the Chinese from making inroads beyond what they have already achieved. 
In South Asia, the impact of China's tactics through the BRI route in small countries has created socio-economic problems and tensions.
Recently, a violent clash took place (June 30) between Nepali and Chinese workers at Madhya Bhotekoshi Hydro Power Project, at Sindhupolchowk, resulting in the death of a Chinese engineer.
This happened because Chinese workers had demanded local girls fulfill their sexual desires.
Earlier, clashes had taken place (31 March) at Thutobesi in Marsyangi Rural Municipality-6 of Lamjung district, when villagers opposed the movement of trucks carrying construction materials from Nyadi Hydropower Project.
Locals were agitated as workers had just come from China – the country where the coronavirus first originated and had by then killed over 3,200 people. 
Further afield, in South East Asia, incidents of students protesting against China for stealing local jobs have been ongoing.
For instance, students affiliated to the Islamic Students Association of Sulawesi island in Indonesia have been protesting against mainland Chinese workers (14 July) for stealing jobs from the locals.
The South China Morning Post reports (16 July 2020) that these protests had started in March 2020, and have continued since then; perhaps, inspired by the example of protesters in Hong Kong.
The protest is basically against the government's decision to hire Chinese workers, instead of offering these jobs to locals.
The workers were hired by Chinese-backed mining company PT Virtue Dragon Nickel Industry and PT Obsidian Stainless Steel to install 33 pieces of smelter equipment belonging to PT OSS.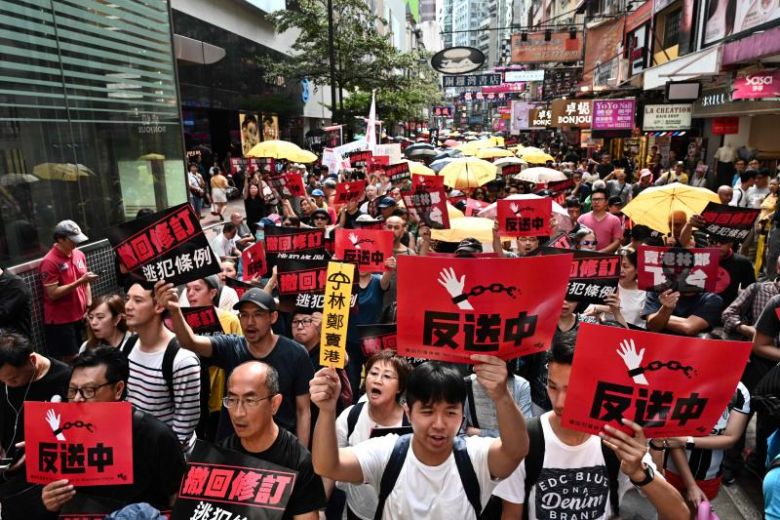 What has created such situations globally, is the scale of China's investments.
In Africa alone, investments by China are near US$170 million for BRI projects, and in return for loans China has been exporting gold, diamonds, oil and other agricultural raw materials from these countries.
Borrowing countries in case of non-payment of Chinese debt, lose their natural resources and more importantly, strategic facilities and assets.
The manner in which one can best illustrate China's strategic game plan of using debt trap diplomacy to gain control of a nation's physical assets is seen in Sri Lanka.
The case of Hambantota Harbour Port is a lesson for other nations, who are keen to take loans from China or have already done so.
The Port was built by China (with Chinese money) and at this moment in time, China has control of the port under the garb of a lease agreement for 99 years.
Further West, a glance at Africa reveals that the Kenneth Kaunda International airport in Zambia was renovated with a Chinese loan, and today China is in full control of the airport.
This form of asset control has become the preferred tool for China.
Through the BRI partnership network, China has also invested in ports and airports across the world on a large scale.
Europe came up for attention, because the BRI is supposed to link Europe with China, both by road and (the) Maritime Silk Road.
In the past decade, Chinese companies have acquired a stake in thirteen ports in Europe, including Greece, Spain and, most recently in Belgium.
These ports handle about 10 per cent of Europe's shipping container capacity.
China Ocean Shipping Company,for instance, now has a 51% stake in Greece's Piraeus Port as Greece has been unable to repay a Chinese loan. 
The threat from China is not purely an economic one.
Notably, over the years, China has used its financial muscle to buy its way into governments and nations.
Recently, parliamentary elections were held in Mongolia and the Mongolian People's party won 62 of the 76 seats.
The Chinese reportedly provided funds to both the People's Party and the Democratic Party, which was the runner up in the elections.
The Chinese Ambassador in Ulaanbaatar, Chai Wenrui is said to have cultivated politicians of all political hues in Mongolia in the run up to the elections.
From a strategic perspective, far more important is the fact that China and Mongolia have signed several bilateral and multilateral agreements on use of Mongolia's natural resources, especially gold.
Under these arrangements, Mongolia exports 93% of its natural resources to China and more than 60 per cent of Mongolia's imports depend on China.
In Central Asia, which remains a contested area between Russia and China, the latter has moved ahead rapidly, creating a network of industries and connection infrastructure, that Russia has no means to match.
This has led to some disquiet in the Kremlin.
Take for instance Kazakhstan, in which China has invested in 55 projects.
About half of the total investment of US$27.6 billion is in oil and gas projects.
The Kazakh government was forced to publish (October 2019) a list of the 55 projects its neighbour China has invested in. 
They delayed in making this information public, but in September 2019, as a new wave of anti-Chinese protests rocked Kazakh cities,the government decided to go public.
Protests with the slogan "Cancel 55 Chinese Projects!", by two non-governmental organisations, Kazakhstan EcoForum and Crude Accountability, sought speedy publication of the list. 
There are good reasons why Kazakhstan's government does not want its people to know the facts.
Kazakhstan owes more than US$12 billion to China and Chinese investors have been granted a 25 years lease of land, despite an initial decision to award only a 10 year contract.
This caused conflict among citizens of both countries.
Similarly, the Krygyz people complain about the number of Chinese citizens whose presence has been on the increase, though Kyrgyz people do not have jobs.
Actually, the list of such instances is never-ending, and one can chronicle the global tale of woe of countries caught in the Chinese web.
Of course, the unravelling of this sad story is not new, but more recently, it has become an issue of concern to world leaders and requires urgent collective action, both political and financial, from the world to push-back against China.
This is the time for a new coalition of the willing against China.