By: Pankaj Maru
Activities related to employment and hiring in China crossed pre-COVID-19 levels in the last quarter of 2020, and continues to grow with active jobs open for recruitment in April 2021 reaching an all-time high, finds GlobalData.
The positive job market data comes after a year's hiatus that was caused by the COVID-19 pandemic, which had paralyzed the Chinese economy with negative growth numbers.
According to Ajay Thalluri, GlobalData's Business Fundamentals Analyst, the COVID-19 pandemic impacted hiring activity in China with active jobs seeing a decline in 2020.
"However, China was successful in controlling the pandemic with wide-scale vaccination. Subsequently, it was first to lift lockdowns and open the market that eventually led to the increase in hires, surpassing pre-COVID-19 levels in late 2020," said Thalluri.
China's job market expanded in volume in 2021 with active jobs in every month of Q1 2021 showing a considerable increase. The key growth drivers have always been industrial and manufacturing sectors that see large-scale employment generation.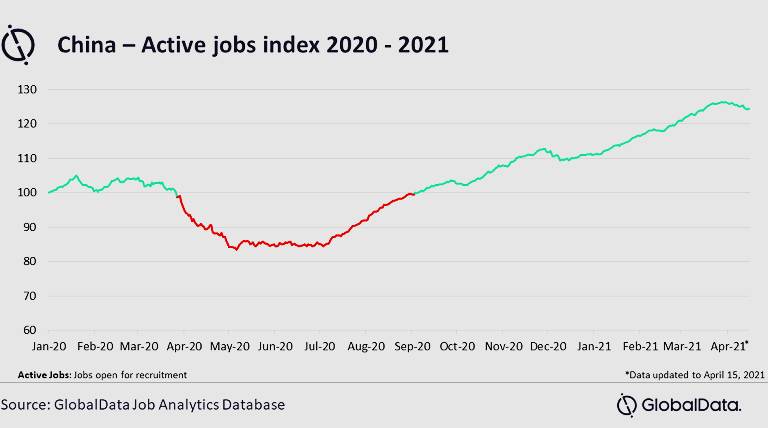 Retail sales and industrial production grew by 34.2 percent and 14.1 percent respectively in March 2021 compared to last year.
However, healthcare's significance in the wake of the COVID-19 pandemic saw the sector contribute a significant number of job postings.
An analysis of GlobalData's Job Analytics Database reveals that jobs in the consumer sector, alongside the construction and technology sectors, are also high.
Companies such as China Merchants Property Operation & Service Co Ltd, Marriott International Inc, JD.com, Alibaba Pictures Group, and China Vanke Co Ltd dominated the hiring landscape with high job advertisements.
With the pandemic raging even in 2021, companies continue to give precedence to themes such as sustainability, health and safety, and workplace safety, jobs such as hygiene manager, chief of steward and hygiene, and hygienist were more pronounced in the tourism sector.
According to the National Bureau of Statistics (NBS). China's economy grew by 18.3 percent in Q1,2021 compared to 2020 ago, but it slowed to 0.6 percent versus Q4 of 2020.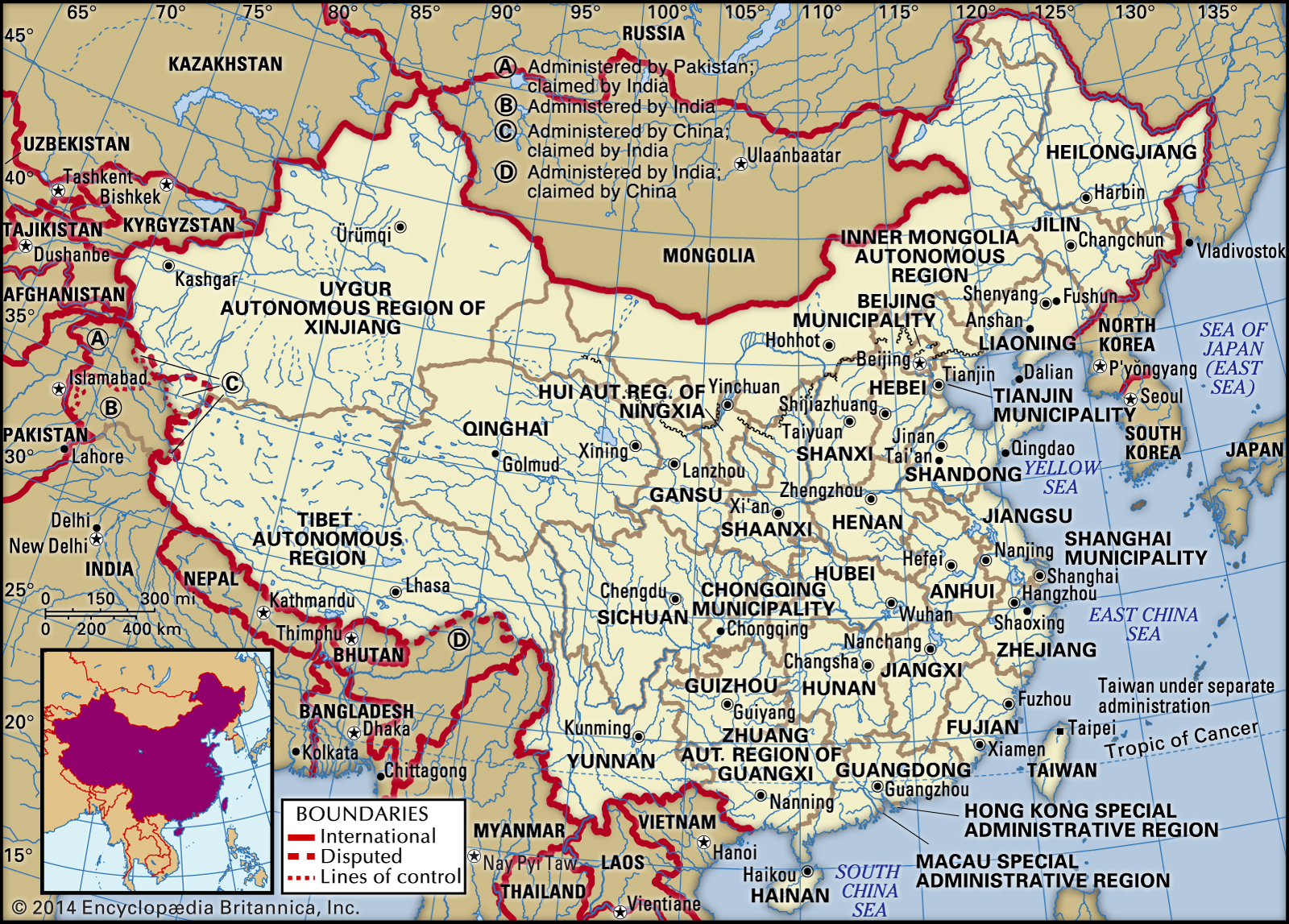 China's Q1, 2021 growth of 18.3 percent is the highest quarterly Y-o-Y growth rate since the NBS first published data in 1993.
It's a record-breaking recovery for the Chinese economy, which had shrunk by 6.8 percent in Q1, 2020 under the impact of COVID-19.
"China's increase in economic activity as seen with its remarkable Q1 GDP growth was possible with more companies hiring and returning to normalcy in business operations. The country is set to increase employment opportunities and enable more hiring activity in the coming quarters," concluded Thalluri.
While China has achieved a record-breaking recovery in Q1, 2021 but the question still remains – will China be able to sustain such a high GDP growth rate in the remaining quarters of the year 2021?