A list of the Gender Equality Committee released by the Taipei City Government earlier this month has provoked great discussion.
On May 12th, government representatives alongside civic groups convened a press conference to call for the replacement of ineligible commissioners, accusing the selection process of being opaque, and several members on the committee of having made discriminatory comments in the past.
Controversy surrounding the members
An example of these centers on Chen Hsin-Yu, herself the head of the Department of Labor, who once demanded that publishing houses and schools not use teaching materials referring to sexual diversity.
It is understood she even initiated a campaign recruiting over 3000 parents to exert pressure on publishers and school authorities.
"It's wrong to define gender identity as self-determining whether we are males or females." Chen stated in a letter.
Another two controversial committee members, both male, Kao Sung-Ching and Chang Wen-Chang, are from the Taiwan Association for Sexuality Education, and have both been responsible for improper reviews online, and comments in public speeches denying the necessity of promoting gender equality in education.
"Sexual education should not be equated to same-sex education" Kao has said, adding that we have to provide children with "correct" gender education, rather than unlimited views on gender diversity.
He also disagreed with amendments to Taiwan's Civil Law fearing the subsequent twisting of values on marriage and gender comprehension.
Chang made a comment on a Christian website called Faith, Hope and Love, querying the validity of a "Knowing Homosexuals Resource Manual" issued by the Department of Education.
He disputed whether this movement was aimed at making the general public identify themselves as (part of the) homosexuals.
Chang indicated that individual people could understand and care about their own specific needs, but the public need not abide by cultures of each – or any –  group in society.
"If there is one student from the Amis community (a recognised aboriginal group in Taiwan), do all have to learn the language of the Amis people?" said Chang in an interview.
The Gender Equality Committee was set up to help propel fair treatment regardless of sex, sexual orientation, and personal gender identity, and members of the committee should be equipped with a sense of professionalism and lack of bias.
Ironically, with such clear-cut anti-homosexual stances, Kao and Chang have already served in this position for five terms.
Criticism from professionals
Huang Yu-Fen, a councilor from the New Power Party, remarked that there had been a proposal signed by the city council last year requesting the meeting minutes of the selection committee be made public.
Nevertheless, this is still not in practice.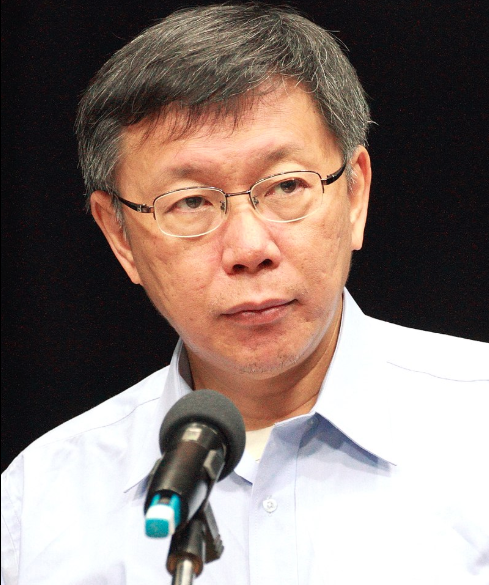 "We hope to construct a friendly environment for any gender whether in the private or public arena instead of using innate sex as a binary distinction" Taipei Mayor Ko Wen-je mentioned in a white paper on policy two years ago.
Representative Ling Liang-Chun appealed this, saying that as chairman of the committee, Ko should himself take on the political responsibility to sift through those qualified and unqualified for the role.
Kao Chih-Han, another official in the Taiwan Gender Equity Education Association, indicated that the implementation of sex education has become more and more difficult since the related plebiscite in 2018.
Some teachers are afraid or even reluctant of teaching the content (required) in order not to trigger controversy.
On reflection
In the school stage of education, reduced exposure to various groups might give rise to prejudice and discrimination against certain minorities.
Indeed, looking back to a tragic occurrence in 2000, a ten-year-old boy was long jeered by his peers as being feminine.
The absence of gender equality awareness at the time, with people near the boy having less sympathy with different communities, indirectly caused his death.
To stop things like this from ever happening again, the establishment of the Gender Equity Education Act was accelerated and finally came into effect in 2004.
Over the past decade, the content has been revised and made much more complete to ensure people in a relatively inferior position in society can now acquire and enjoy the rights they deserve.
We should rely on a trustworthy organization at the national and local government level to earnestly implement the policies in place, and to build up a congenial environment for all individuals in society.
But how can our society expect a better atmosphere to be built by the aforementioned members of such a crucial committee?