The French government of Emmanuel Macron has slammed an open letter signed by serving members of the nation's military that claims France could be on course for a "civil war" because of religious divisions in the country.
It is understood from reports in France overnight that 1000 current servicemen and women have added their names to a letter that appeared in a French magazine on April 21st.
Around 20 high ranking generals are also known to have added their names to the letter.
The date for publication was chosen as the anniversary of a failed coup in 1961, known as Coup d'État d'Alger in which the French military of the time tried to force the then government not to abandon its colony in north Africa.
French ministers have reportedly condemned the message.
The letter itself blames "fanatic partisans", a term used to describe Islamists taking over increasing numbers of French communities, and said "(T)he hour is grave, France is in peril,"
One candidate in the 2022 French Presidential elections, Marine Le Pen, has supported the letter writers.
The letter goes on to mention "several deadly dangers" facing France, which refers to "Islamism and the hordes of the banlieue" – immigrant neighborhoods in which Islamists have been spreading anti-Western hate.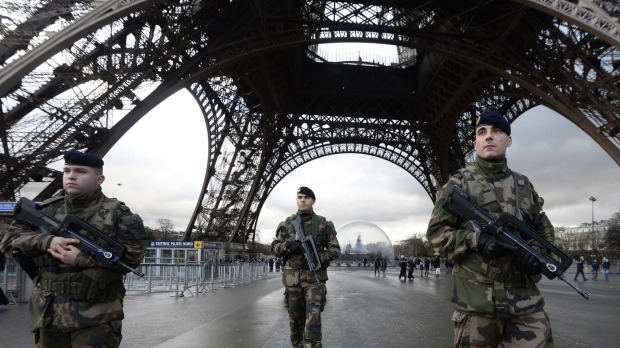 "It is no longer the time to procrastinate, otherwise tomorrow civil war will put an end to this growing chaos and deaths – for which you will be responsible – with numbers in the thousands," the letter ends.
Since 2015, France has been hit 20 times in Islamist related attacks with almost 300 fatalities.