Foreign Minister, Joseph Wu, yesterday hosted The Netherlands representative to Taiwan, Mr. Guy Wittich, in a ceremony to announce the renaming of the Dutch Trade and Investment Office in Taiwan.
Effective Monday evening, the office will officially be known as the Netherlands Office in Taiwan according to a Ministry of Foreign Affairs press release accompanying the announcement.
This move has been made to "reflect the overall development of Taiwan-Dutch relations" according to the ministry.
Minister Wu said that "the relationship between Taiwan and the Netherlands has continued to strengthen."
During the ceremony, Mr. Wittich presented Minister Wu with the most famous symbols of The Netherlands – tulips, and a blue porcelain bottle.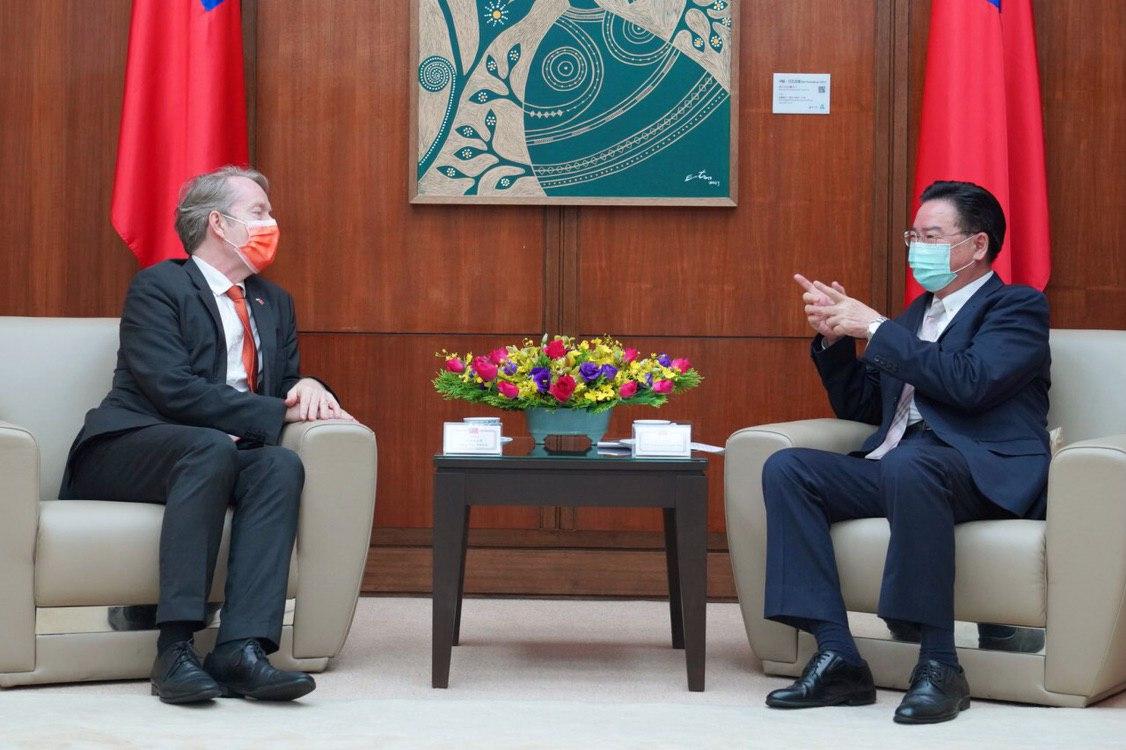 Speaking of the change in names, the minister welcomed the change in name of the Dutch office in Taiwan saying it highlighted the close relationship the nations share, whilst also promising that bilateral cooperation will continue to deepen over time.
The Netherlands Office in Taiwan on Monday also sent tulips to Taiwanese healthcare workers to show their appreciation for Taiwan's efforts in the ongoing battle against COVID-19, and as a way to celebrate the Dutch National Day – King's Day.
A statement released on facebook by The Netherlands Office in Taiwan read: "Instead of our usual celebration in this serious pandemic, we choose to express our gratitude to the frontline medical staff in Taiwan with 3,999 tulips specially flown in from the Netherlands."