Authorities in South Korea are striving to placate an increasingly unsettled population after a number of people who received annual flu vaccines have died.
It is believed that as of Thursday lunchtime, 13 of those receiving the vaccine had lost their lives although some reports from Seoul now claim that there is no link between the vaccination and the deaths.
Whilst a statistically small number of the total 13 million South Koreans to have received the flu vaccine, the nation's Medical Association has reportedly called for government and private institutions giving the vaccination to stop doing so until it can be confirmed safe.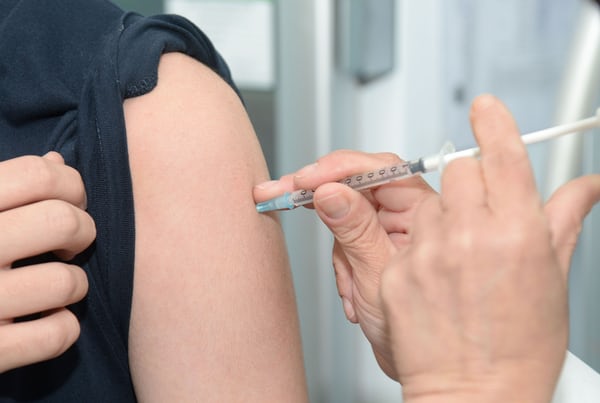 Six million more South Korean nationals are eligible for a free flu jab.
The victims range from those in their teens to some over 80 reports say.
Speaking to South Korean media, the Health Minister Park Neung-hoo said "I understand and regret that people are concerned about the vaccine. We're looking into the causes but will again thoroughly examine the entire process in which various government agencies are involved, from production to distribution."
The senior official at South Korea's Disease Control and Prevention Agency, Jeong Eun-kyeong, meanwhile spoke to the nation's government saying that his agency "sees (a) low possibility that the deaths resulted from the shots".
Medical professionals across South Korea are still recommending the vaccination programme continue, although public confidence shaken by earlier issues related to the annual influenza vaccination being stored correctly, and worries over weakened immune systems on the back of a COVID sweep across the country that infected 25,500 to date, claiming over 450 lives in the process, is still a worry.