Abiy Ahmed, the Nobel Peace Prize winning Prime Minister of Ethiopia has launched what he calls the "final phase" of his army's operation against his own people in the region of Tigray following three weeks of civil war.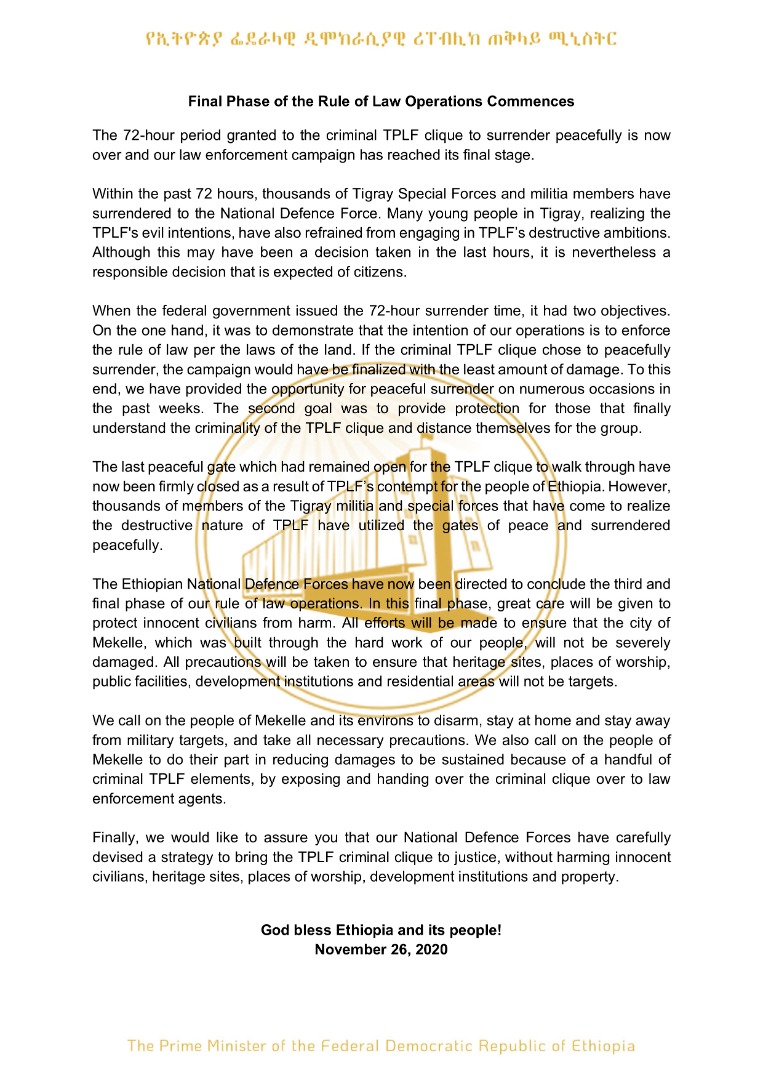 After issuing a missive earlier on Thursday to this effect, reports are now starting to filter in from Tigray of Ethiopian troops moving closer to the regional capital of Mekelle.
Mr. Abiy had issued a 72 hour warning for forces loyal to the Tigray People's Liberation Front (TPLF) to surrender and civilians to evacuate on Sunday.
That deadline has now passed and the city of between 300 and 500,000 awaits what many in the region are predicting to be a very bloody end to just over three weeks of civil strife following an attempt by the people of Tigray to hold local democratic elections.
Mr. Ahmed has now asked remaining residents to stay home and to "stay away from military targets, and take necessary precautions."
Given that Mr. Abiy does not recognise the TPLF as a military force, however, he offered no further advice as to what these targets may be.
Mekelle, capital of Tigray
The United Nations is deeply alarmed by what it says could be a spate of war crimes if the assault on Mekelle goes ahead.
Speaking to UK media, the United Nations' Michele Bachelet said the residents of Mekelle are now in "deep peril".
"We're really alarmed by the dangerous situation particularly because of the civilians trapped in Mekelle," she added, going on to say any assault on the city meant there would be "potential for serious violations of international humanitarian human rights law".
Just 48 hours ago, Debretsion Gebremichael, leader of the TPLF, said his people were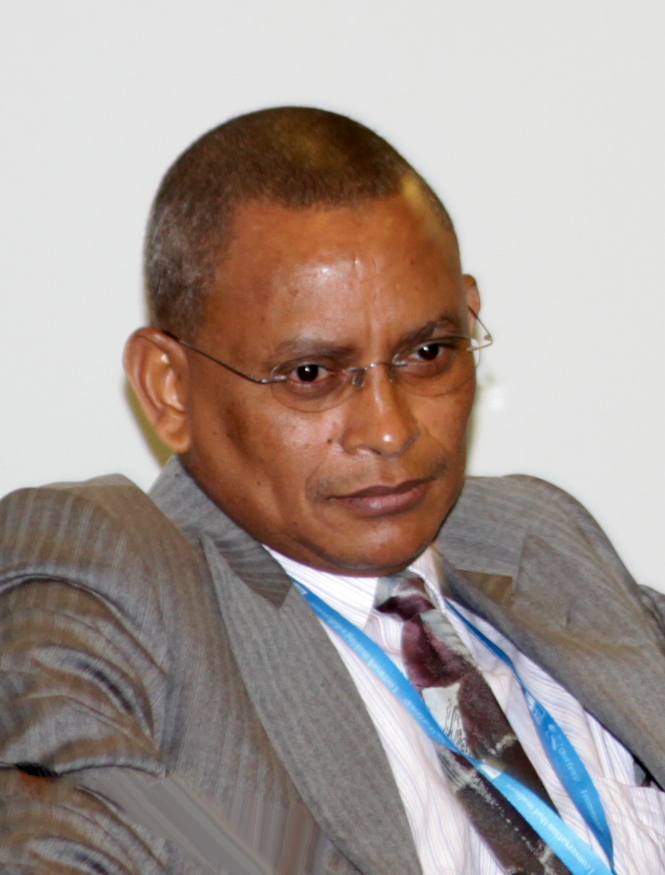 "ready to die" in their defence of the city (against) Ethiopian troops, although no further comments have been forthcoming from the 70-year-old local administrator.