Facebook will challenge a Thai government demand that the social media giant remove the account of a pro-democracy group said to have discussed the nation's monarchy – a largely taboo subject in the south east Asian kingdom.
As part of growing nationwide protests over the summer the private group, Royalist Marketplace was first created in April, and in the three months since had attracted

over a million members. The account was suddenly removed on Monday this week, but Facebook had not been "compelled" to remove the group a spokesperson for the company told the media.
"Requests like this are severe, contravene international human rights law, and have a chilling effect on people's ability to express themselves," Facebook said, adding "We work to protect and defend the rights of all internet users and are preparing to legally challenge this request."
No details on any legal action being planned were given by Facebook although vague comments on future operations in Thailand were made.
One Thai national now based in Japan, Pavin Chachavalpongpun, said to be one of the group's moderators, went public in the media saying the account was a place for "genuine discussion" on the the role of the nation's monarchy, and potential reforms now being put forward by protesters.
Reports claim that demonstrations in Thailand are now drawing up to 20,000 at a time, but any mention of the monarchy runs the risk of up to 15 years in prison on charges of lese majeste.
Pavin went on to say that his group's deletion by Facebook was an example of the company working to "promote authoritarianism" in Thailand, continuing that Facebook was thus "endorsing the government's tactic in censorship of information".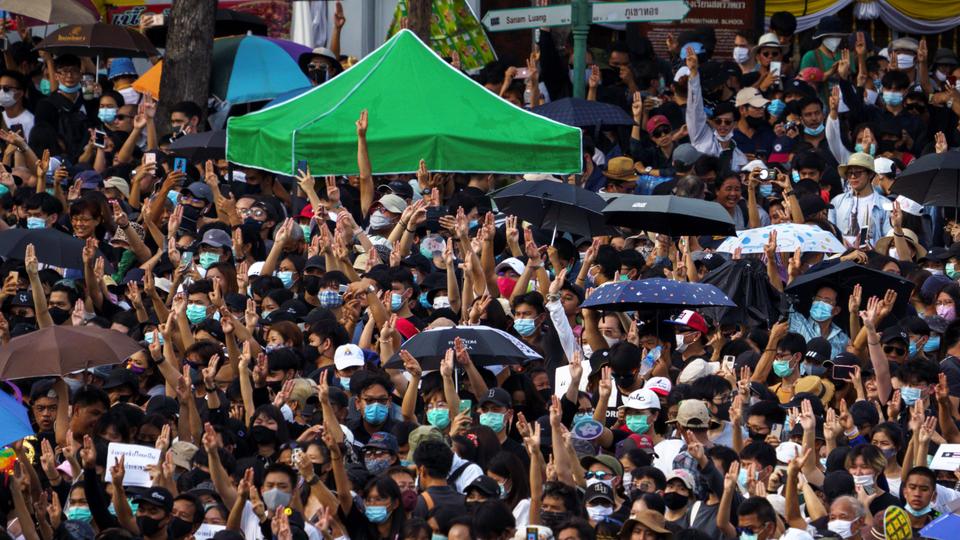 Asia Advocacy Director John Sifton of Human Rights Watch meanwhile attacked Thailand's authorities for using "rights-abusing laws" to limit freedom of expression according to online reports.
"Facebook should fight the government's demands in every forum it can to protect Thai people's human rights," Sifton said .