By: Dr. Punit Saurabh 
Quality trumps quantity.
This is a lesson that China, especially its state-owned defense corporation, China North Industries Group Corporation Limited or Norinco hasn't learnt despite being rejected by a number of countries for its substandard equipment in the last decade.
The state of armoured fighting vehicles, especially main battle tanks (MBTs) that the PLA uses itself and that China exports abroad is an apt case study to analyse and demystify the underwhelming state of the military-industrial complex in China.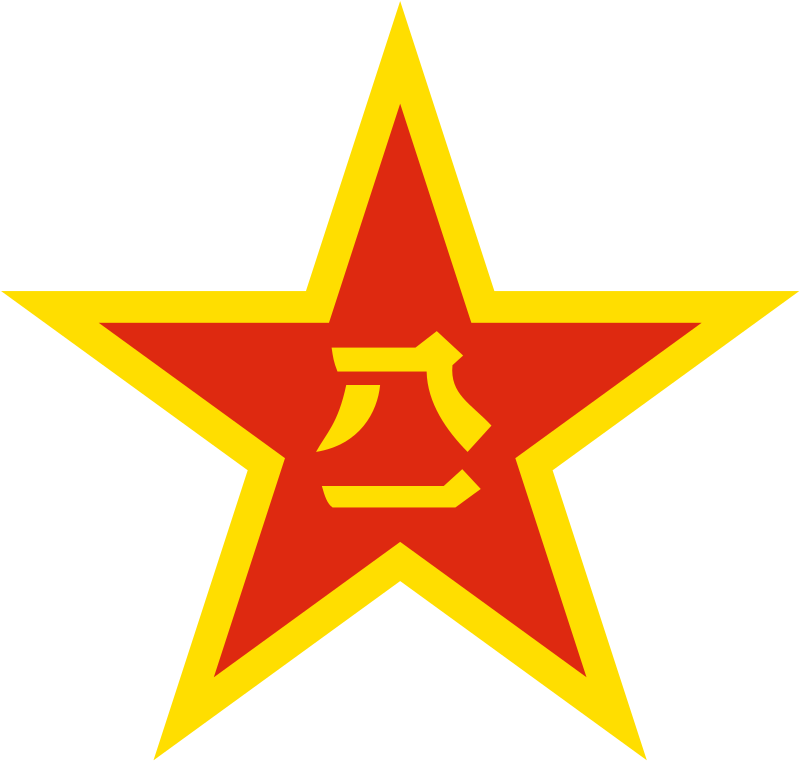 As per the latest Military Balance, the Chinese inventory of tanks is 5850. Give or take a few hundred, let us assume the total inventory to be 6000. Out of these, a majority are either the first generation ZTZ-59 and its variants or the third generation ZTZ-96/96A and ZTZ-99/99A tanks.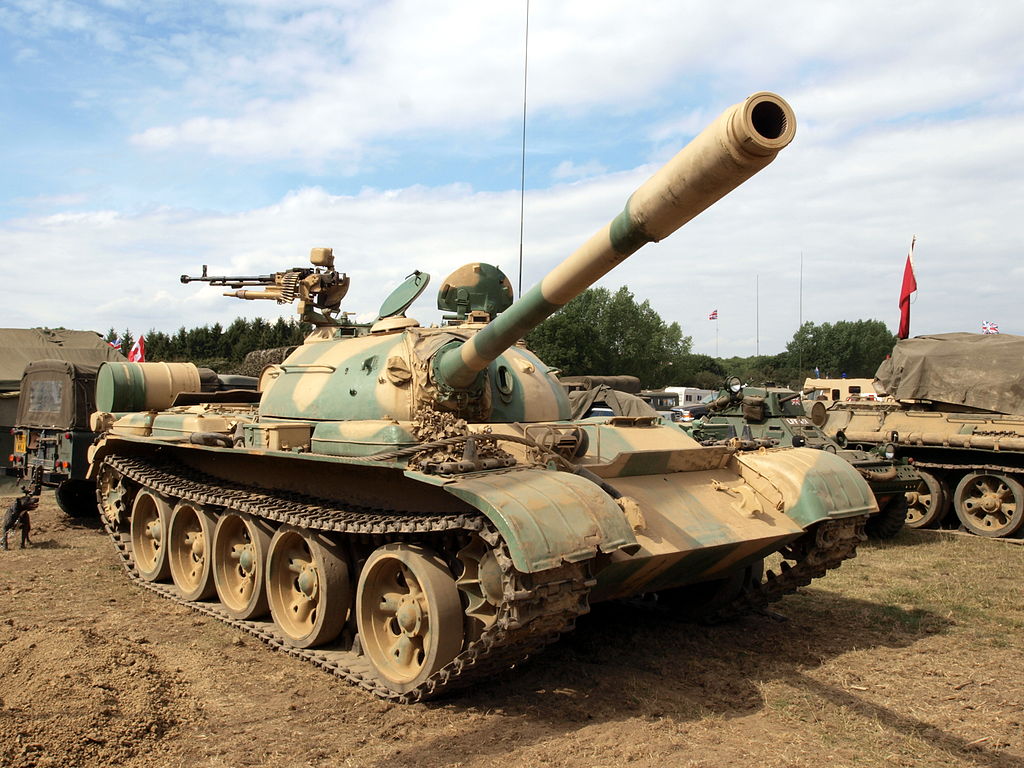 There are around 500 tanks belonging to the second generation (ZTZ-79 and ZTZ-88) but most have had limited production runs and are now only in the inventory of a small number of units in northern and western China.
While ZTZ-79 has been mostly exported to developing countries in Asia and Africa, the ZTZ-59 which has been built using the chassis and structure of the now obsolete T-54 Russian tank still finds service in China in large numbers.
China has also exported 174 ZTZ-59 tanks to Bangladesh under the 'Durjoy' upgrade program.
Though Bangladesh had ordered these tanks in 2009 to replace their antiquated tank fleet of mostly Type 59 tanks, delivery was only started in 2014 and completed in 2019.
The Chinese 'reverse-engineering' industry has struggled with producing the most important component of tank design, that is, the engines. Even tanks currently in service with China have had to rely on Ukrainian 6TD-2 engines and powerpacks.
The biggest drawback of this 'sleight-of-hand' approach came to head in one of the biggest arms scandal involving China, Peru and Ukraine. Peru had expressed interest to buy 80-120 new tanks to replace its T-55 fleet and had apportioned approximately $800 million for the same.
Models tested by the Peruvian military included the Polish PT-91 Twardy, Serbian M-84 and Ukrainian Oplot apart from the Chinese Type 90IIM (also known as MBT-2000).
Five models of the MBT-2000 went through field-trials in 2009 and were found satisfactory.
While the Polish and Ukrainian models were rejected outright, the Peruvian army expressed interest in purchasing the MBT-2000.
However, since these models used Ukrainian-made engines and Ukraine's tank was not considered, Ukraine banned the sale of these tanks to third countries and the sale fell through.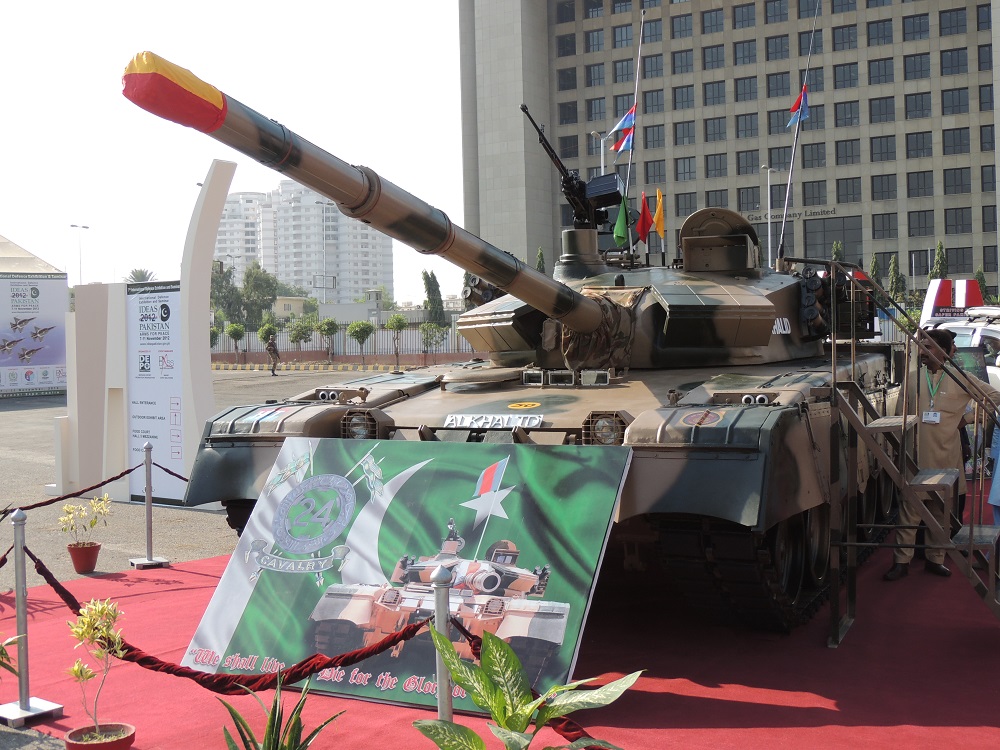 This was one of the biggest embarassments for the Chinese defence industry since it was unable to deliver even basic tanks to other countries.
This was also an attempt at opening up the Latin American markets, till now dominated by the US and Germany.
However, the failure to provide the tanks has lingered and the Chinese arms industry in Latin America has failed to take off.
As per the SIPRI Arms Transfer Database, China purchased 50 6TD-2 engines in 2013-14 to reverse-engineer them and make its own version.
The coincident nature of the two incidents: China procuring engines from Ukraine in 2014 and offering an upgraded version of MBT-2000 using indigenous engines raises interesting questions.
While Pakistan jointly developed the Type 90IIM version with Norinco as the Al-Khalid and inducted the first lot of these tanks in 2001, Malaysia (2002), Saudi Arabia (2006) and Sri Lanka (2015) rejected these models after extensive field trials, despite their low prices.
China doggedly offered the upgraded version of the MBT-2000 or the MBT-3000 (export variant known as VT-4) with an indigenous 1300 bhp engine to Peru but have been sidelined in favour of the Russian T-90S.
Interestingly, MBT-3000, which is based on the Type 90IIM model, has been made only for export since these tanks have been rejected by the Chinese themselves.
There are credible reports of China again approaching Peru with the latest VT-5 (export variant of ZTQ-15) but being rejected again due to a number of technical snags in these tanks.
Though the PLA has also gone for a steady production of Type 15 light weight tanks for employment at high altitudes, most importantly in the Western Theatre Command opposite India, these tanks have demonstrably been stuck in a number of equipment failures since its production in 2018.
China has still been able to sell 44 of these failed tanks to Bangladesh with the first deliveries in April 2020. 
China's attempts at selling substandard and low quality military equipment through underpricing or diplomatic coercion are not new.
But recent news reports and think-tank analyses have highlighted the dire straits of the Chinese tank industry.
China is desperately hoping to make the ZTQ-15 tanks the centre-piece of their standoff with India in the Tibetan plateau.
In attempting to use the standoff as a proof of concept for their problem-ridden tanks, China hopes to make the aphorism "shadow proves the sunshine" come true.
Dr, Punit Saurabh is an Assistant Professor (Strategy Area) at Nirma University in India.