The Case of 'Larung Gar' &'Yachen Gar'
Serta Larung Gar and Yachen Gar are two of the most important Buddhist academies located in Kham province of Tibet, that have gained prominence under the great visions of their founders.
The founders of these institutions, Khenpo Jigme Phunstok and Achuk Rinpoche, are important Tibetan Buddhist masters.
The establishment of these two institutions is considered a landmark for the revival of Tibetan Buddhism after the massive damage caused during the Cultural Revolution.
With the establishment of these two institutions, an increasing number of nuns from different parts of Tibet come to pursue and advance their religious studies.
A monumental change in these institutions is the initiation of conferment of a Khenmo Degree (degree equivalent to PhD) on Tibetan nuns in the 1990s, envisioned and implemented by the founding Tibetan masters.
Thus, these two religious institutions are not only crucial space to pursue Tibetan religious studies in general but are also an important intersectional space of women empowerment and religious upliftment for the Tibetan nuns.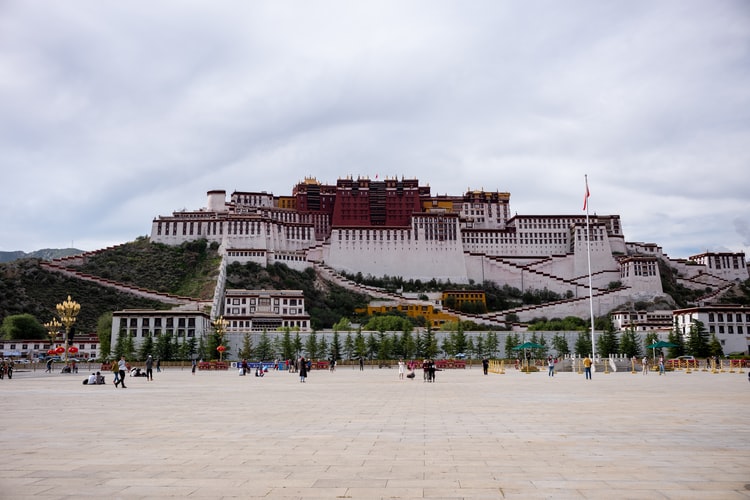 Since a Khenmo Degree is a great feat in the history of the Tibetan Buddhist community, and due to the great reputation of the institutions, many nuns from various parts of Tibet have joined the institutions.
However, the State's intensive intrusion into their space has caused great distress to nuns, in terms of how they uphold and practice their religious vows and advance their studies.
Moreover, there have been waves of evictions and the demolition of nuns' quarters in Larung Gar and Yachen Gar by the Xi Jinping administration.
The evicted nuns were held by the State and not allowed to go back to their academy to study.
According to Tibetan Centre for Human Rights and Democracy (TCHRD) Annual Report, the evicted nuns of Yachen Gar and Larung Gar have been subjected to political 're-education' by the State.
Nuns who were allowed to stay have been forced to attend 'legal education" at Larung Gar.
The demolition of Larung Gar began after certain decisions were made by State authorities during the Sixth Work Forum Conference and the Second National Work conference in 2016.
In 2019, Yachen Gar nuns yet again met with the same fate – of demolition and evictions.
Most Tibetan monasteries, nunneries and institutions are becoming centres of the Chinese State's manipulation – to realise the 'Chinese national dream'.
China's erasure of Tibetan nuns' identity by detaining, evicting, and subjecting them to 're-education programs' – while turning Tibetan Buddhist locations into spaces of Chinese domination – is a step towards these nuns' disempowerment.
It is the equivalent of depriving Tibetan nuns of their cultural and religious roots for whom Buddhist ethics and values have been a source of empowerment for many centuries. However, it remains difficult for Tibetans in general to resist in any form without the risk of being labeled a 'separatist' by the Chinese Communist State.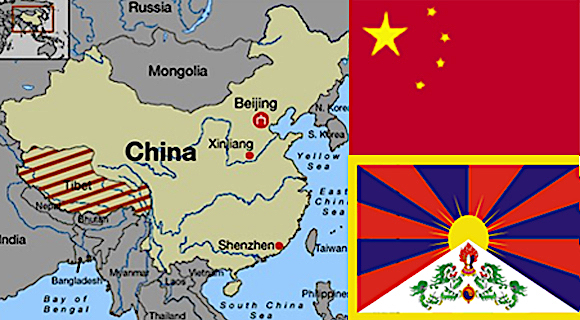 Tibetan woman tortured to death for sending money abroad.
A Tibetan woman and a mother of three named Lhamo from Tibet's Driru County in Nagchu, died of police torture in August last year,
Lhamo, a herder from Nagchu, "Tibet Autonomous Region" died shortly after she was sent to a local hospital direct from police custody.
Aged 36, she was reportedly detained in June by Chinese authorities for "sending money to family members or other Tibetans in India," which is a common practice among Tibetans in Tibet.
Following Lhamo's arrest, the local police searched her home, confiscated pictures, religious teachings, books and DVDs of His Holiness the Dalai Lama.
Within two months of Lhamo's arrest, in August her family members were summoned by the authorities to a police hospital.
Lhamo was bruised so severely that she was unrecognizable to her family members and was unable to speak to them.
Two days later, she died in the hospital.
Her family members pleaded to the authorities to allow them to perform traditional rituals for Lhamo but the authorities forced the family members to cremate her body immediately.
The Chinese government regards any contact between Tibetans in Tibet and their relatives and friends abroad, specifically India, as illegal and subversive.
"The report of the custodial death of Lhamo, a Tibetan mother of three, just for sending money abroad and keeping His Holiness' picture, portrays the critical reality of how oppressive the Chinese policies in Tibet is.
Detained and Intimidated for Illegal WeChat Posts.
As per Radio Free Asia's Chinese News Station report, a Tibetan woman was detained and intimidated for "illegal" WeChat posts by the Chinese authorities.
Tsering Tso was arbitrarily detained on 12 November 2020, by local Chinese officers from her Xining home and was taken to the Trikha (Ch: Guide) County Detention Centre.
Later, she was subjected to a ten-day administrative detention and charged with a monetary fine of 1000 yuan.
During her detention, Tsering Tso was subjected to ill-treatment and inhumane interrogation, according to RFA.
Tsering Tso's detention was unjust and wrongful and even now she remains under intrusive surveillance due to her fearless advocacy for the ideals she believes in.
She has been very active and vocal in exposing the corrupt local Chinese officials in Qinghai Province which also brought her to the attention of the local authorities.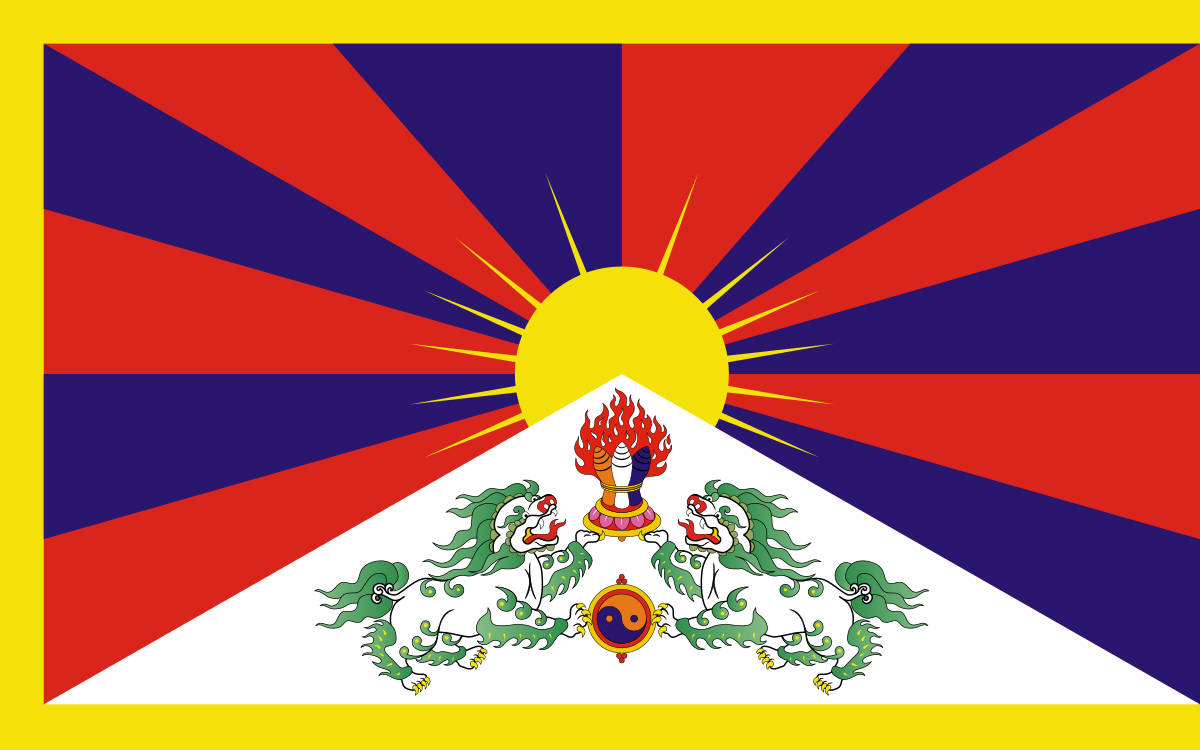 Tsering Tso reportedly said she has been under constant surveillance because she is an alumnus of "International Visitor Leadership Program" (IVLP), a premier professional exchange program initiated by the US State Department.
Since her return from a short stay in the US, her name has been blacklisted. She has received frequent summons as well as warnings and threats from the local police.
Tsering Tso was charged with causing "other provocative acts" as listed in Article 26 of the Public Order Administration Punishments Law (POAPL).
Article 26 of the POAPL states, "A person who commits one of the following acts shall be detained for not less than 5 days but not more than 10 days and may, in addition, be fined not more than 500 yuan; and if the circumstances are relatively serious, he shall be detained for not less 10 than days but not more than 15 days and may, in addition, be fined not more than 1,000 yuan:
(1) gang-fighting;
(2) chasing or intercepting another person;
(3) forcibly taking and obstinately seizing, or willfully damaging and occupying public or private property; or
(4) other provocative acts."
Tsering Tso completed the ten-day sentence in the custody of Trikha County PSB and paid the monetary fine of 1000 yuan but it was never explained to her what precisely constituted "stability-related" issues in her WeChat posts.
According to reports, Tsering Tso was detained in the interrogation room of the PSB of Yushu Prefecture in 2017, after she advocated for the rights of the local Tibetans to apply for passports in accordance with the law in Yushu in the Tibetan Autonomous Prefecture.
She was brutally beaten up by an officer named Jamga of the Immigration Administration Division of Yushu PSB.
China's stability maintenance policy aimed at strengthening the one-party system must be scrutinized.
The paramount importance placed on the Party's stability should not override and contradict universal Human Rights values.
Detention and torture have become entrenched in Tibet as part of the price that Tibetan political activists must pay for their very existence.
How China Suppresses Tibetan Buddhist Nuns, 'Erasing' Identity:
Under Xi Jinping, the Chinese State is systematically suppressing voices of Tibetan Buddhist nuns & 'sinicising'
With the increasing indoctrination and surveillance of Tibetan Buddhists, women practitioners / nuns have been suffering under the 'Sinicisation' agenda of the Chinese State. The voices of Tibetan women practitioners are increasingly being suppressed under the Chinese colonial discourse of Tibetan "Women's Emancipation.
In contrast to the propagandistic and skewed projection – by State media – of Tibetan women as being empowered' and 'uplifted' under Communist rule in China, the larger question of Tibetan female religious practitioners' challenges under President Xi Jinping's 'Sinicization' is to be questioned.
The State's mandated policy of how religion should function obstructs the way in which Tibetan nuns practice and uphold their religious ethics and values.
One of the recently introduced policies in Tibet is called the 'Four Standards', the implementation of which was carried out in Shugsep nunnery in Tibet in October 2019.
The 'Four Standards' entails monks and nuns to be politically reliable entities in maintaining the "national stability." More recently, the state has implemented the religious policy by conferring awards on monks and nuns who are regarded as "model monks and nuns".
Hence, it shows that there is a state-endorsed and colonial discourse of "empowered" Tibetan women while on the contrary, state's religious policy and increasing infiltration into Tibetan monastic spaces have completely negated the Tibetan Buddhist identity of nuns.
It is evident that the PRC has committed and continues to commit numerous atrocities against Tibetan women. The PRC's ratification of national and international documents serves as idle legislation only.
The protection the PRC allegedly provides is ineffective as the status of Tibetan women has seen little improvement in the last ten years.
At risk of violence, ill-treatment and degradation, Tibetan women have led protests against the PRC's occupation of their country and continue to be leaders in the Tibetan independence struggle.
It is time for the international women's community to actively support Tibetan women by urging all appropriate local, regional, national and international bodies to address the issue of violence against Tibetan women.
In consideration of the above, the demands of Tibetan women are:
That the PRC and its agents immediately cease all acts of violence against Tibetan women, including acts of battery, rape, torture, forced or coerced medical procedures, unlawful detentions and other government perpetrated or government sanctioned acts of violence against Tibetan women.
That the Special Rapporteur on Violence Against Women be mandated by the Fourth World Conference on Women to lead a fact-finding delegation to Tibet and to investigate reports of violence against Tibetan women, including reports of battery, rape, torture, forced or coerced medical procedures, unlawful detentions and other government perpetrated or government sanctioned acts of violence against Tibetan women.
That the international media, governmental, inter-governmental and non-governmental organizations, pursuant to Article 19 of the Universal Declaration of Human Rights, be given access to Tibet, to report on violence against Tibetan women and the condition of women in Tibet.
That the Special Rapporteur on Violence Against Women and other international observers be provided with access to Tibet to monitor the PRC's compliance in Tibet with the U.N. Convention on the Prevention and Punishment of the Crime of Genocide, the U.N. Convention against Torture and other Cruel, Inhuman or Degrading Treatment or Punishment and the U.N. Convention on the Elimination of All Forms of Discrimination Against Women.
That steps be taken by governments to enact a U.N. Convention on the Elimination of Violence Against Women, incorporating the principles set forth in the U.N. Declaration on the Elimination of Violence Against Women.
Recognizing that women world-wide bear a disproportionate share of the consequences of armed and other international conflict, and that violence against Tibetan women is the result of the PRC's continuing occupation of Tibet, we further recommend that the PRC immediately withdraw its troops and support personnel from Tibetan and that the PRC cease the population transfer of Chinese people into Tibet.
Jailing and torturing Tibetans to death for sending money to their family members is completely against the law, Chinese or international. China must put an end to the continued mistreatment and abuse of Tibetans in Tibet and respect human rights in Tibet."    
About the author – Tsewang Paljor did his schooling at Panchamari and his Teacher's training and B.A. at Punjab University, Chandigarh.
During his school days at Panchamari, he represented Panchamari at the first Conference of the Tibetan Youth Congress. He held the posts of executive and advisor of the RTYCs at Dalhousie, Paonta Sahib, Orissa and Kalimpong. He taught at CST Dalhousie, Paonta Sahib, Orissa, Bhandhara and now at Kalimpong.