By: Tsewang Mingure
Communist China came to power in 1949, after a prolonged civil-war fought between the Chinese Communist Party (CCP) and the Nationalists, and soon annexed Tibet as part of their expansionist design.
While China used the People's Liberation Army (PLA) to overpower the regime, it simultaneously began to propagate its own version of Tibet's history.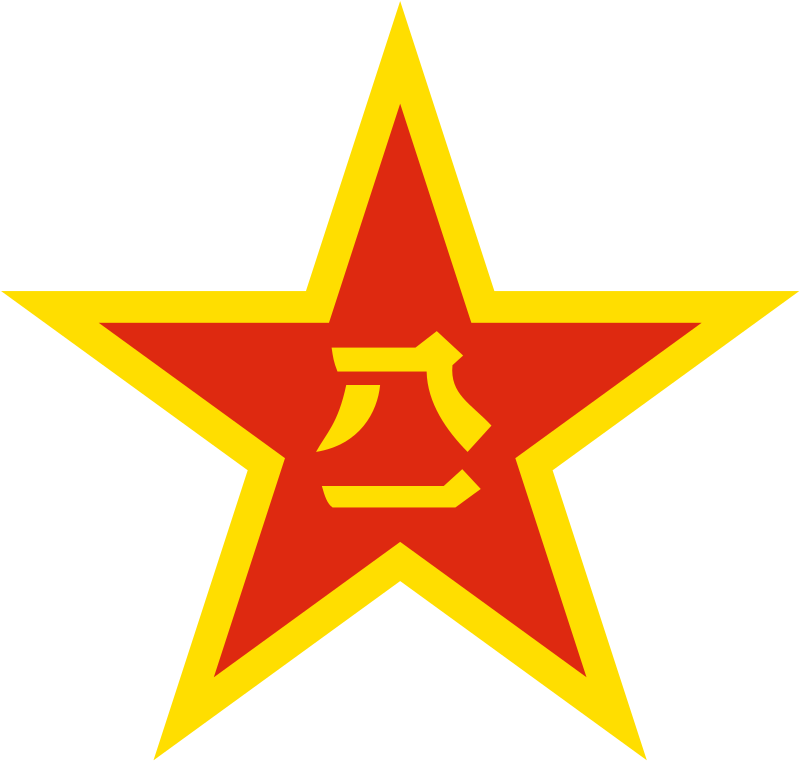 Communist China particularly emphasised the state of Tibet by depicting pre-liberation Tibet in awful images.
China extensively popularised the image of pre-1959 Tibet as being backward, barbaric and uncivilized.
It propagated the narrative that old Tibet was under the unified dictatorship of monks and aristocrats of the feudal serf system and the timely intervention of Communist China liberated Tibetans from the shackles of serfdom and slavery.
Because of Chinese atrocities, Tibet has remained one of the hot spots of unrest and active protests challenging Communist rule in Tibet.
The major periods of violent unrest in Tibet took place in 1959, 1989, and in 2008.
In order to check the growing resentment of Tibetans against the Communist rule, Chinese authorities have taken both economic developmental measures, and a series of coercive measures such as a hard strike campaign, compulsory patriotic education, the Sinicisation of Tibetan religion and culture and more.
There have been more than 150 incidents of self-immolations, including 22 cases in 2013 alone.
Most of the self-immolations occurred in TAR, and some outside TAR, which reflects the grim situation inside the country.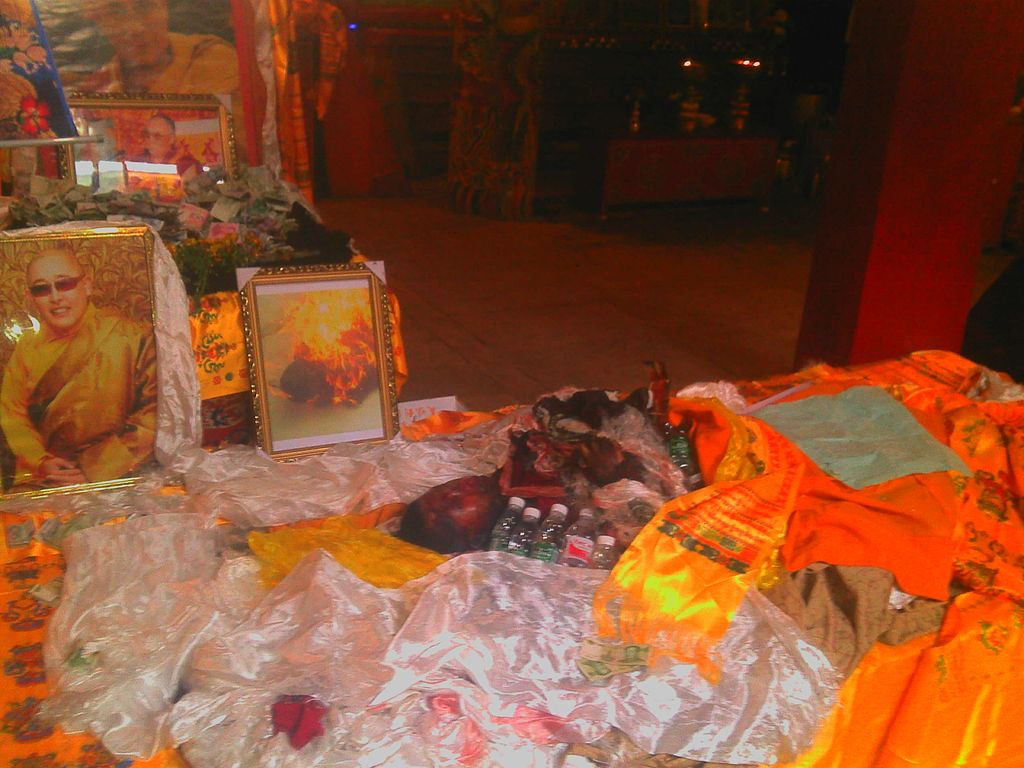 However, in recent times, there has been a sharp decline in the number of protests and self-immolations in Tibet due to harsh measures taken by the Chinese authorities against the protestors, self immolators and their family members.
The family of the self-immolators or protestors, their relatives, villages and monasteries etc. have become a favourite target of such harassment campaigns.
Moreover, measures are also taken to ensure a check on the spread of self-immolation news.
The news of self-immolations or their relatives or the location of the self-immolation has been banned so that it can be suppressed and glossed over with false information, etc.
Since most of the cases of self-immolations have been carried out by monks and nuns, Chinese authorities have taken swift actions targeting the monasteries in Tibet.
China has brought all the major monasteries under the surveillance and has forced patriotic education on monks.
It also keeps a close eye on all the major monasteries in Tibet, and sees monasteries and the monks as a hotbed of social unrest in Tibet.
After the widespread protests in Tibet in 2008, the Chinese government instituted a mechanism called Monasteries Management Committee (MMC), a policy focused at religion and monasteries.
Under this policy, it sought to bring almost every monastery under the direct control of government officials and the party.
There are more than 21,000 cadres spread out over 551 villages in Tibet. The unelected committees are made up of Communist Party cadres which enable the Chinese authorities to keep tight surveillance on, and control over, Tibet's monastic institutions.
According to the Tibetan Centre for Human Rights and Democracy, the new MMCs have already begun to strengthen their rigorous rule provoking many monks and nuns to leave their respective monasteries, leading to boycotts and subsequent closures.
The government's measures also included a measure like Complete Long-Term Management Mechanism for Tibetan Buddhist Monasteries.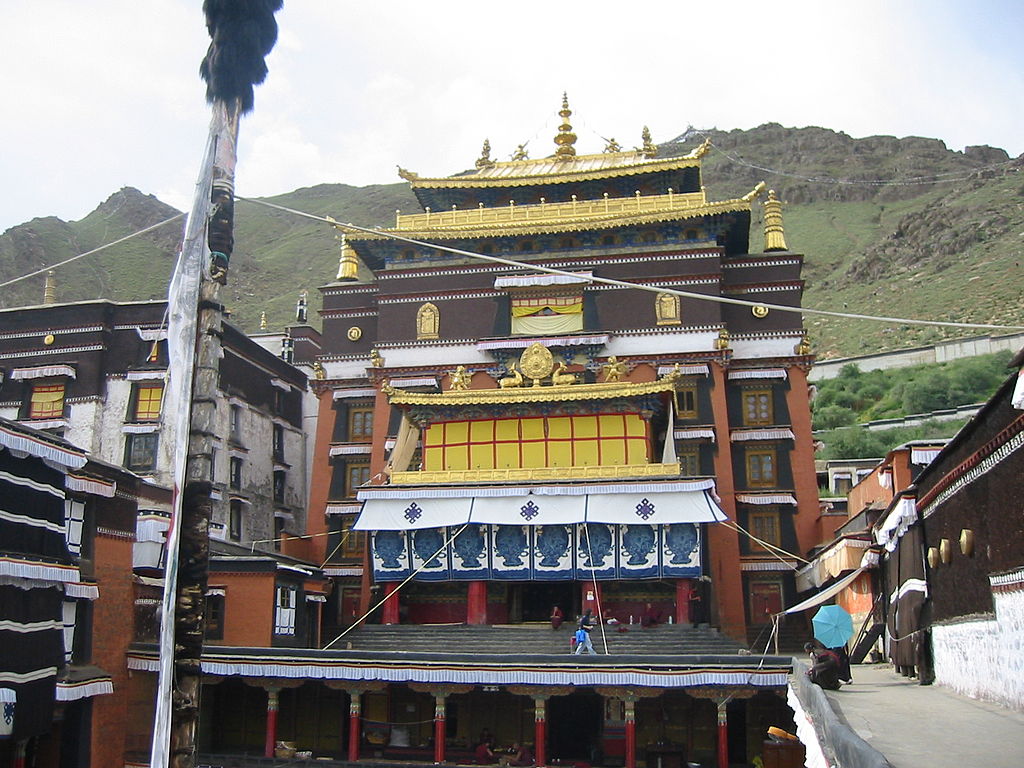 This measure put the whole management of monasteries into the hands of the selected party cadres or officials from the government.
They stay in almost all the monasteries permanently to ensure that no monks and nuns take part in "anti-China activities".
Furthermore, large numbers of Tibetans are not allowed to participate in religious activities.
The admission of novices to monasteries and nunneries is also highly curtailed and monasteries have also been banned from teaching the Tibetan language to young Tibetans.
The robust development of a surveillance system in Tibet started during the tenure of Chen Quanguo (TAR Party Secretary)- 2011-2016.
He had deployed a grid of police stations in close proximity to each other, and assigned households to spy on each other in the name of counter-terrorism.
By the end of 2016, Quanguo had built over 700 small police stations called convenience police stations and maintained 81,140 households as part of a grid system that covered the whole of Tibet.
Since the establishment of the convenience police stations, the number of protests in Tibet has declined.
According to Chinese media reports, 676 such stations have been established in Tibet and 686 retired soldiers of the main forces of the Armed Police in Tibet have been recruited, as they are considered disciplined and indoctrinated.
Recently, village administrations in Tibet have established Work Teams with cadres from PSB's border defence troops, Tibet's Armed Police Force, the Tibetan police, the fire brigade and other Tibetan military units in their villages in a bid to maintain stability.
Work Teams are also stationed in monasteries to ensure stability and tranquility and hold propaganda meetings.
For example, the Work Teams stationed in Lhokha Prefecture organised 3866 meetings to criticise the Dalai Lama group.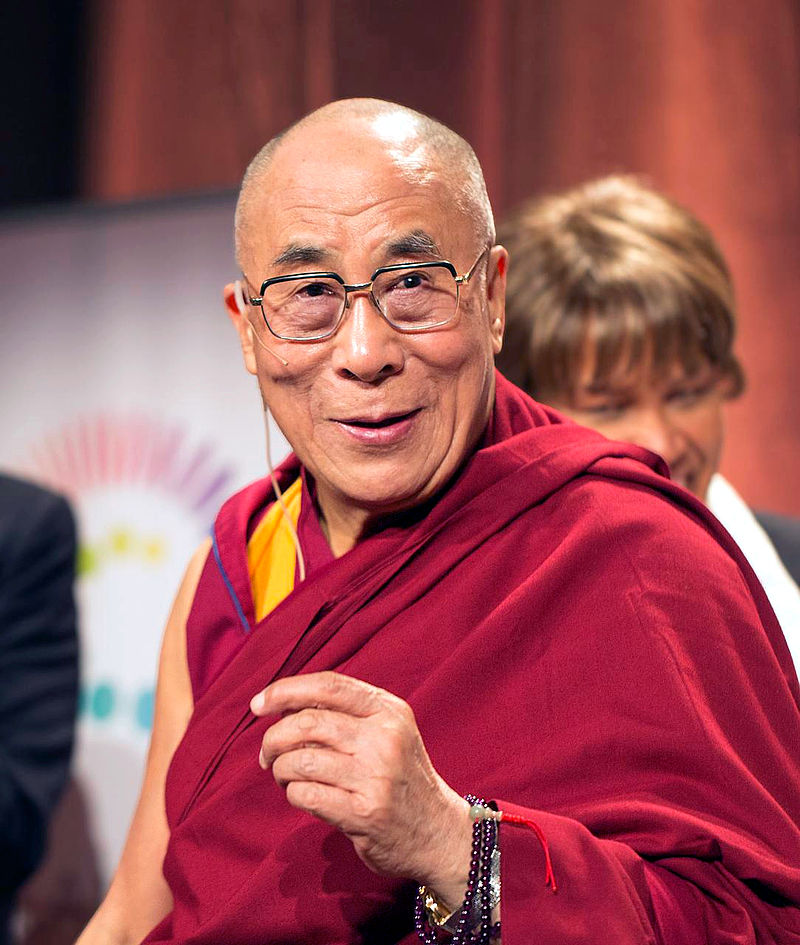 It employed 1856 supporting mentors and conducted 1886 discussions with monks and nuns of the monasteries.
They established 1080 village protection groups, implemented 3346 projects to maintain stability and created a tight network of controls.
Similarly, the village Work Teams stationed in Kham Prefecture organised 7107 meetings to criticise the Dalai Lama group and it had 5608 discussions with nuns and monks covering 3234 religious entities.
The village Work Teams or monastery Work Teams are there in Lhokha, Shigatse, Nyingtri, Chamdo, Nagchu, Ngari and Lhasa city.
Tibetans who express grievances against the local authorities are detained, tortured and charged with 'separatism' resulting in long prison terms.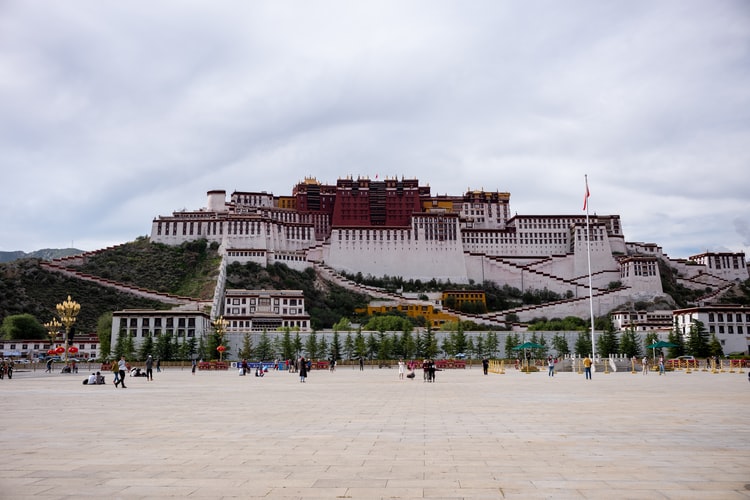 Tibetan writers and artists who express their views and opinions on the sufferings of Tibetans face torture, enforced disappearances and arbitrary detention.
Tibetans do not have the right to freedom of association and peaceful assembly.
Every attempt of Tibetans to collectively raise their voices against illegal mining, forceful resettlement of nomads and illegal land grabs are branded as 'Black and Evil Crimes'.
Their attempts to form small groups for conservation of the environment are viewed as 'acts of separatism' and are often subjected to severe punishment.
Above all, Tibetans do not have the right to move freely, be it within the designated Tibetan areas, Tibet Autonomous Region (TAR) or across China and abroad.
They have to register and seek permission to travel.
Further their applications for passports are rejected and the passports that were issued earlier are either confiscated or destroyed.
The Chinese government employs discriminatory practices against Tibetans in every aspect of life. be it education, health care, employment or even issuance of passports.
Tibetan students graduating with specializations in the Tibetan language do not have many job prospects.
Moreover, the large-scale population transfer of mainland Chinese to Tibet is making the Tibetans a minority in their own region.
Tibetans are also subjected to systemic economic marginalization.
Tibetans are left to compete with a migrant population that is better skilled and better educated.
State and private Chinese enterprises making up a large portion of the economy- prefer to employ the Chinese speaking migrants over Tibetans, depriving them of any meaningful participation in the local economy.
It is worth noting that the seventh Tibet Work Forum convened on 28th and 29th August, 2020, under the leadership of Xi Jinping emphasised 'Patriotic Education', the Sinicisation of Tibetan Buddhism, and the need to counter separatist forces and the "Dalai clique".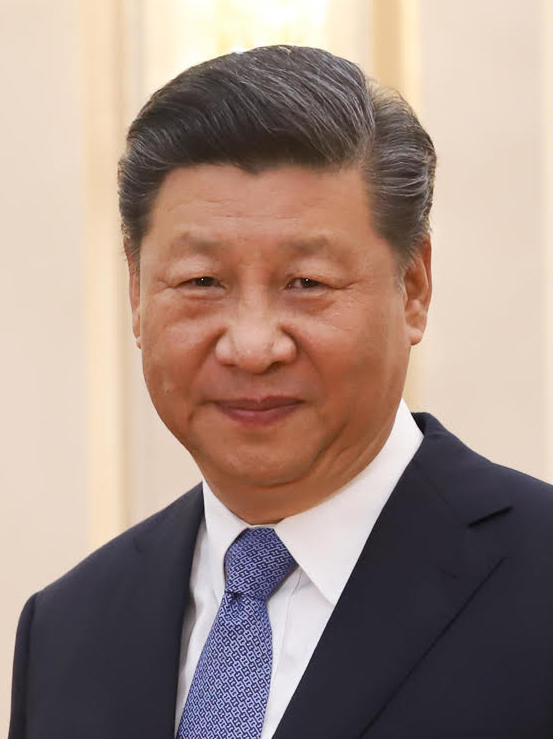 In fact, Xi proposed the Sinicisation of religion as a way to strengthen the CCP's social governance way back in 2015.
The Tibet Work Forum also gave importance to strengthening ideological and political education in the schools at all levels to sow the seeds of love for China, and enforce patriotism among the younger generation of Tibetans.
The Sinicisation of Buddhism has been the one of the central agenda points of Xi Jinping since the 18th Party Congress that required monks and nuns to undergo political training designed to confer their allegiance towards the state ideology.
As such holding meetings in monasteries asking monks to show love for China, to be patriotic, pay attention to livelihoods, and to ensure social stability has become one of the main activities in most of the major monasteries in Tibet.
The Sinicisation of Tibetan Buddhism is part of the decimating of the very existence of Tibetans.
Chinese authorities through the propagandas of the state-run media are trying hard to show that the Dalai Lama is no longer a revered figure among the younger generations of Tibetans in Tibet, and that they are happy in all respects whether it be religion, education or livelihood.
However, the real conditions of Tibetans inside Tibet remains hidden from the outside world with the restrictions imposed on foreign travelers and journalists to travel to Tibet.
While the situation in Tibet is bleak, the global community is standing up to support Tibetans in protecting their religion and culture, and also pushing them closer to much deserved freedom.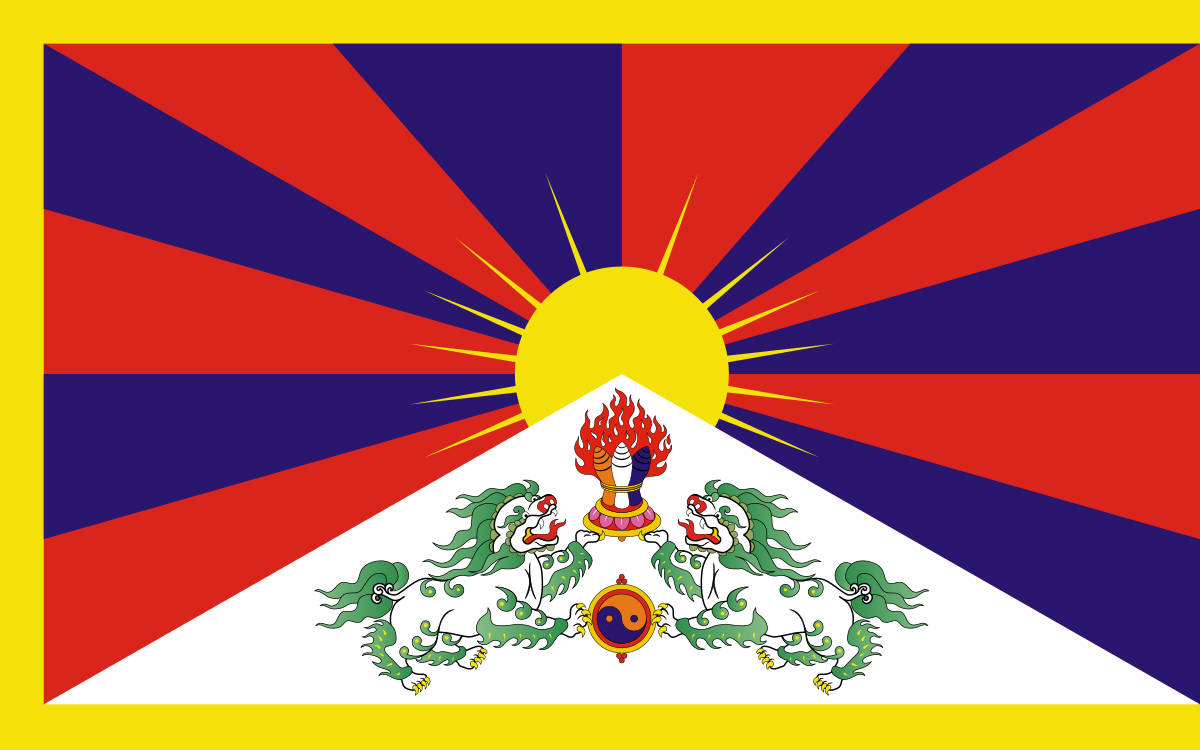 As was recently exhibited by the U.S., by enacting the Tibetan Policy and Support Act 2020 on the back of the earlier Reciprocal Access to Tibet Act (RATA) in December 2018, it is expected that the U.S. and other countries will also take more stringent steps against Chinese atrocities.